Imagine every time you got into the car to go to a basketball practice, church or just out to dinner you knew exactly what to expect. Well, for my siblings and me, we did know what to expect. My dad would always play 3 country artists. I grew up in a small town in Maumelle, Arkansas and I can honestly say listening to these three country artists almost every day truly shaped sweet memories of my childhood.
Garth Brooks

I know what you're probably thinking… "Of course, who didn't listen to him?", but you're right! To me, listening to Garth Brooks is a classic memory. Now, my dad and I tended to be a bit theatrical at times, so when it was just him and I in the car on the way to some event, we would always play "When the Thunder Rolls". What a better song to play when you're planning on acting and being all dramatic, right? I mean, really, who can't resist to belt out and dance during the thunder parts of the song. The next most played Garth Brooks song was, of course, "The Dance". My dad knew this one a lot better than I did, but I enjoyed it just as much.
Dixie Chicks
Here we go, another wave of childhood memories come flooding back anytime I hear ANY of the Dixie Chicks songs. "Good Bye Earl" is still my jam until this day. While at the time, I only thought of it as a fun, upbeat song, I still bolt it out today knowing it is about domestic abuse. I think it's a song that catches people's attention and brings awareness to a serious issue. "Ready to Run" also deserves a huge honorable mention because my sisters and I use to act out that song all the time. While these are two of my favorites, every Dixie Chicks song that comes to mind has a unique place in my heart.
Shania Twain
I saved good ole Shania for last because it's a personal favorite. Her songs bring back probably the sweetest memories I have. Mainly because my dad belted out her songs louder than anyone, and if you knew my dad, you'd know why this was such a funny and entertaining site for me. "That Don't Impress Me Much" and "Man! I Feel like a Woman" are easily my top two favorite songs by her. I mean, come on, can you imagine your father singing "let's go girls" at the beginning of the song "Man! I Feel Like a Woman" and that not bringing a smile to your face? I didn't think so.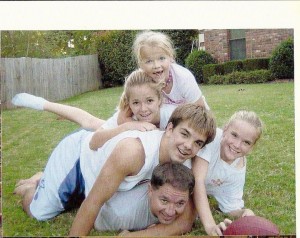 No matter what I tell people about my childhood from Arkansas, no story is told without mention of at least one of these country singers. That is how I know country music has touched my life and I have grown a genuine sentimental value from listening to it.