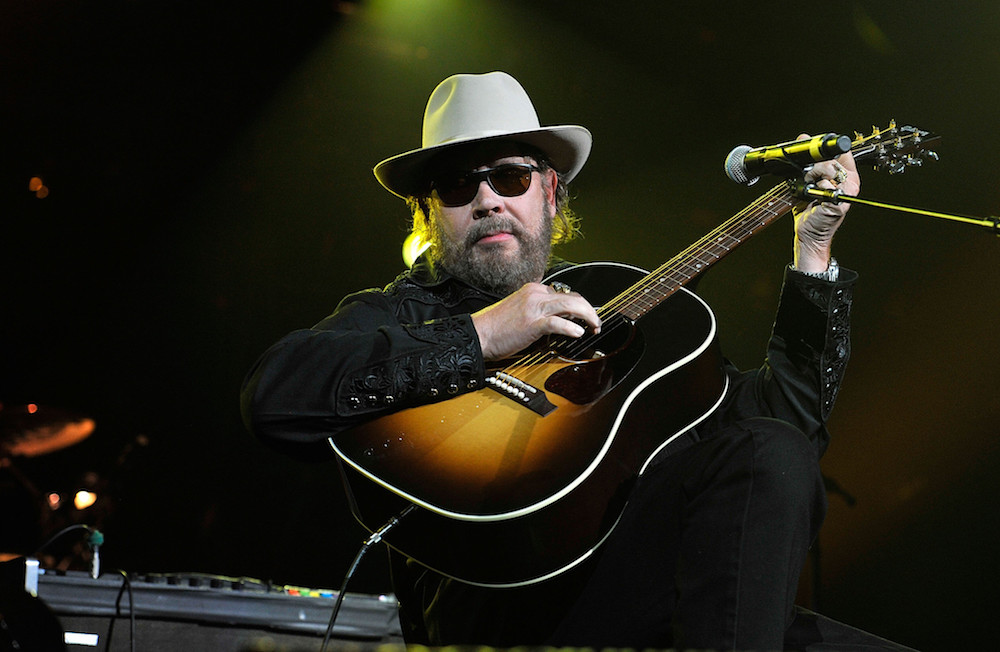 A proposal to induct Hank Williams, Jr., into the Country Music Hall of Fame. Written by Morgan Lohmeier. 30 November 2015.
A legend at heart. A man with a unique style in songwriting and singing. Someone with a blurry, shaken past whose wake-up call was a 500 foot plummet off a mountain. A face hidden behind a scruffy beard, dark sunglasses, and a cowboy hat. An outlaw who has sold over 70 million albums and possesses eleven number one singles. An artist truly deserving of an induction into the Country Music Hall of Fame for a stunning career and contribution to Country Music. This man is Hank Williams Jr.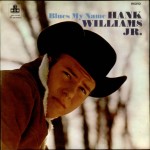 Hank Williams Jr. is deserving of this year's Country Music Hall of Fame nominations within the Veterans Era of legendary country music. Born on May 26, 1949 in Shreveport, Louisiana, Hank Jr. is the heir to the legendary Country Music Hall of Fame star, Hank Williams. Hank Jr.'s father died when he was only about three years old. However, growing up without his father certainly didn't stop Hank Jr. from following a path that would lead him through the world of singing and songwriting. Hank Jr. learned piano from the rowdy Rock and Roll Hall of Fame member Jerry Lee Lewis and learned to play the guitar from the legendary Country Hall of Fame member, Johnny Cash. Playing covers of his father's hits, Hank gathered fans from up on stage at the early age of eight. When Hank Jr. was only fourteen, in 1964, he released his first single, "Long Gone Lonesome Blues.". Now, at age sixty-six, Hank Jr. has eleven number one singles and over 70 million albums sold world-wide.
It's shocking that Hank Jr. hasn't found his home within a "Veteran's Era" Country Music Hall of Fame nomination yet. Joining the ranks with his former teachers and his father, Hank Jr. adds to the Hall magnificently. Between 1979 and 1992, Hank Jr. released 21 albums that were all at least gold certified by the RIAA. In 1987 and 1988, Williams was named Entertainer of the Year by the Country Music Association. In 1987, 1988, and 1989, he won the same award from the Academy of Country Music. During the 1980s, Williams had certainly established his own name and his own, unique sound. His 1984 hit, "All My Rowdy Friends Are Coming Over Tonight" was the opening tune in the 1990's for Monday Night Football and earned him four Emmy Awards. On April 10, 2006, CMT honored Hank Jr. with the Johnny Cash Visionary Award, presenting it to him at the 2006 CMT Music Awards. On November 11, 2008, Williams was honored as a BMI Icon at the 56th annual BMI Country Awards. Artists and songwriters named BMI Icons have met the criteria for having "a unique and indelible influence on generations of music makers." Hank Jr. wrote most of his hit songs with a point in mind to get across, and his fans fed off of Hank's overly-opinionated lyrics. This year, in 2015, Hank Jr. opened the CMA Awards telecast with Eric Church, which showed how much Hank Jr.'s influence within country music is still prevalent. He enjoyed writing songs about real life experiences and songs that relayed his political and personal feelings. Hank Jr. said in an interview in the book Behind Closed Doors that he doesn't give in to commercializing his songs. This is refreshing to hear with the current state of the country music industry. Many artists have tried edging towards the pop-rock genre in attempts to gain popularity and a wider range of fans. Hank doesn't care for that and never has. In the same interview, Hank states that he doesn't want to be a legend like his father, he just wants to be a man.
"Hank the Impersonator." Some may argue that Hank Jr. is undeserving of a Hall of Fame nomination because his career doesn't compare to his father's. Though his career began as an imitation of his father's music, Hank quickly realized he didn't want to be his father's doppelganger and made a unique name and sound for himself. The difference in the music of Hank Williams and Hank Williams Jr. is certainly tangible. Hank Jr. should not be held hostage in his father's shadow when it's clear that he has had an overwhelmingly successful career with his own sound and songwriting. Done with the "Hank Williams-clone-type, self-sorrow, self-destructive-type thing" (Nash, p. 518), Hank Jr. became his own, unique star that still shines today. With the awards, singles, and platinum albums to prove it, Hank Jr. exhibits his contribution to Country music in numerous ways.
Another argument against Hank Jr.'s induction coincides with his issues with drugs, pills, and alcohol which led Hank Jr. down a dangerous path, somewhat too similar to his father's in his early years. In 1975, Hank was hiking along Ajax Peak in Montana, when he fell, headfirst, a staggering near-500 feet. The near-fatal accident not only led to a new face for Hank, after nine surgeries, it also led to a change in Hank's life: a wake-up call. In the same interview from the book Behind Closed Doors, Hank says the fall allowed him the time to realize his bad habits weren't worth continuing as he said, "I'm not as wild as some people think I am, just because my songs drive a point home. It's nice to get over that [wild] stage, too. It really is. It's amazing how many people stay in it. I was lucky" (Nash, p. 516). Take Johnny Cash as an example. Cash earned a spot in the Hall of Fame with little backlash from committee members. Johnny Cash will live on as a legend in country music for generations to come, and Cash also did things throughout his career that were quite socially unacceptable for his fan base. Singing to prisoners, singing songs about getting high on cocaine and shooting his woman, having multiple issues with drugs and alcohol as well, Cash was still adored and praised by fans throughout his career and earned his spot within the hall. Hank Jr. deserves the same. After the accident left Hank in an over two-year long hiatus, he came back stronger than ever in the late 70's and into the 80's.
Writing songs that "drive a point home," Hank is adored by all his loyal fans for his relatable, real-life songs. Although his fans adore this aspect of Hank, critics say it is bad publicity to be so overly opinionated in his lyrics and following the somewhat outlaw way of making music. Some people might worry that inducting Hank would bring the HOF negative attention considering the criticism he has received for expressing his political views in a forceful way, particularly back in 2011 when Hank interviewed on Fox News Channel, Fox and Friends. During the interview, a comment was made by Hank in which he compared President Obama to Hitler in a poorly stated analogy. Hank simply said he was "telling you like it is." Backlash to the statement resulted in ESPN dropping Hank's traditional opening to Monday Night Football, replacing it with the national anthem. Hank didn't let that stop him from voicing his opinions and writing songs about his lack of adoration for President Obama. This is not something that should hold a truly deserving artist back from nomination into the Hall of Fame. Hank's fans love his opinionated songs, it's a part of what makes him so different from other artists. This characteristic of Hank is part of what puts him into the Outlaw category within his music. This country has become extremely sensitive to people's opinions in recent years and we have seemed to have forgotten that we all exhibit freedom of speech and, therefore, freedom to voice opinions. An outstanding tradition of country music has been one that has long served as political commentary, stretching back as far as songs about the Great Depression and the New Deal.
Whichever side people take on Hank's political commentary within his music, he is proving that country music still has the potential to be more than just popular sounds on the radio: It has the power to shape people's opinions and serve as a voice against power. Most artists aiming at pleasing the crowds keep their mouths shut about all touchy subjects in fear of losing sales or fans. Hank is respected for being one of the few that isn't scared to be his own person in every possible way, even if that involves voicing political opinions that some may not agree with.
Overall, Hank Williams Jr. has made a legendary name for himself, different from his father's. Growing up with influences from country music stars and current Hall of Fame inductees, Hank has created an empire of relatable, true-country tracks throughout his career. He has earned many awards and has been noted for his contribution to the country music industry. Hank is deserving of recognition into the Hall of Fame.
---
Take a look at some of his top tracks in respect to furthering your decision to induct Hank Williams Jr.:
"Family Tradition" (1979, Hank Jr.)
This song is Hank Jr.'s statement on himself as a country music singer. It is perhaps one of his most important songs in that it identifies his lifestyle and relevance to his songs and his life. It also portrays why he acts the way he does and his direction in the country music industry. This song is a great insight into getting to know Hank Williams Jr. It peaked at number four on the Country Music Charts but is one of his most well-known, popular songs.
"Whiskey Bent and Hell Bound" (1979, Hank Jr.)
Released as his first single on the album with the same name as the song, this tune peaked at number two on the country music charts. Referring to popular hits by his father, this song speaks on the nostalgia and impact of his father's music Hank Jr. hears in relation to his low times. This was a hit with fans of Hank's father, as well as loyal Hank Jr. fans.
"All My Rowdy Friends Have Settled Down" (1981, Hank Jr.)
This was the first of many songs Hank Jr. wrote that references "all [his] rowdy friends." This phrase became somewhat of a catchphrase for Hank in later songs. By writing a song about how all his friends have stepped away from their wild, partying lifestyles, Hank Jr. brings another number one single to the country music charts in 1981. This hit came out a couple years after Hank returned to singing after his accident, which is also around the time he began to leave his crazy, prior lifestyle of partying and drugs behind.
"A Country Boy Can Survive" (1982, Hank Jr.)
Although this song never reached a number one spot on the charts, this hit is still one of Hank Jr.'s signature tunes. Written about the toughness of a true "country boy," this song was relatable and extremely popular among country music fans. After the 9/11 attacks on the US, Hank rewrote the song and released a version called, "America will survive," which peaked at number 45 on the country music charts.
"All My Rowdy Friends Are Coming Over Tonight" (1984, Hank Jr.)
Following the popular phrase, "all my rowdy friends," this song was the popular opener to Monday Night Football for over two decades. This song peaked at number four on the country music charts and the music video for this song won the Country Music Association and Academy of Country Music Music Video of the Year award. Hank's vocals in the song also gained him a nomination for CMA Male Vocalist of the Year as well as Grammy nominations for Best Country Song and Best Male Vocal Performance in 1985.
---
Works Cited
Mechem, Liz, and Chris Carroll. "Hank Williams Jr." Legends of Country. Atlanta, GA: Dalmation, 2007. N. pag. Print.
Nash, Alanna. "Hank Williams Jr." Behind Closed Doors: Talking with the Legends of Country Music. New York: A. Knopf, 1988. 510-30. Print."
Career Highlights – Hank Williams Jr." Hank Williams Jr. 2015 Hank Williams Jr. and BMLG, n.d. Web. 28 Nov. 2015.
"Hank Williams Jr. Career Biography." Career Biography. 2015 Hank Williams Jr. and BMLG, n.d. Web. 28 Nov. 2015
"Performers & Presenters – 2015 CMA Awards." 2015 CMA Awards. 2015 CMA Country Music Association, Inc., n.d. Web. 28 Nov. 2015.