Written by Katie O'Neil. March 23, 2015
Tru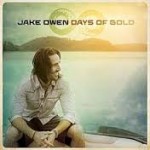 cks, moonshine, whiskey, dirt roads, rivers, and dogs are all common country music tropes. In previous albums Jake Owen is guilty of singing about all of these typical southern stereotypes and songs that all seem to have similar sounds. However, in his most recent album Days of Gold, Owen tries to distance himself from these types of songs. Owen wants to record and perform songs with a deeper meaning.
Jake Owen grew up in Winter Haven, Florida. Throughout high school and college he pursued a career as a professional golfer. After a wakeboarding accident, Owen thought it was best to quit golf. He then realized that he could still play the guitar after his accident and decided to teach himself how to play. He then began to write his own songs and moved to Nashville. This was a big risk that Owen took picking up everything and moving. Luckily, Owen had pretty instant success after moving to Nashville. He was able to sign with RCA Records less than a year after moving there and never really experienced the life of a struggling artist. His first two singles were both chart-toppers, "Yee Haw" and "Startin' With Me". After his two singles hit the charts he became the opening act for Kenny Chesney's tour. However, Owen's music gained popularity during Keith Urban's tour "Get Closer" in 2011, which Owen also opened for. This tour also happened to be right before his third album was released. From this point on Owen's career skyrocketed.
Owen's third album, Barefoot Blue Jean Night, could be said to be his most successful. This album was released August 2011. He won a Country Music Award for breakthrough artist of the year in 2012. The CMA's happened at a very special time that year. Hurricane Sandy had hit just prior to the 2012 CMA's decimating parts of the North East. Even though the North East is not known for their love of country music, this was still a very stressful time for our country. With Owen's popularity on the rise after winning a CMA, he became better known and his songs provide the whole country with something to look forward to. The "beachy" and "summertime" songs on the cd allowed for people to focus on what is ahead and how they can recover from this tragedy. The album did not defer from the tragedy at hand but it allowed those affected to believe in a future away from this crisis. Through all of this, Barefoot Blue Jean Night captures all the typical country music tropes, with a focus around summertime, which was appropriate for the album's release date. This pop-country album topped the charts with four Top 10 singles; all were Number One at one point.
Owen wanted more though, he wanted "an album full of game-changing songs and full of lifestyle hits like we had on Barefoot Blue Jean Night"(Graff). He wanted to get back to the roots of country music with songs that have more depth to them. He hoped to accomplish this with the release of his single, "What We Ain't Got", which is on his Days of Gold album. This song differs completely from the typical country sound; the main instrument is a piano, with a slow delicate sound, and a steel guitar. Owen said, "I feel like it's imperative for me to put out a song that offers some validity" (Hudak). This ballad was drastically different from all of his prior singles.
Days of Gold was released on December 3rd, 2013. It was his fourth album and his follow up album to winning a CMA. Owen says the album is "sonically diverse" because he hopes it will establish his status within country music (Gold). The album still has some of Owen's typical "party songs", however the lyrics in those songs contain a deeper meaning than all of his previous songs have had. One in particular would be "Life of the Party". "Life of the Party" is a song about putting on a front of happiness in front of your friends to mask your heartbreak and longing. The song still has an up-beat tempo with drums, a steel guitar, and a bass guitar. Owen talks about how he relates to this song because of the hardship he has gone through this past year with his dad's cancer. Brian Mansfield from USA Today said that even though his "party songs" will probably be the most popular, "the others separate him from the pack" (Mansfield). This is the recognition that Owen wanted. He wants to be seen as an artist that performs great songs. Owen's love for country music began with artists "dating back to Marty Robbins all the way to Roger Miller to Hank Williams Jr. to Alan Jackson" (Hudak).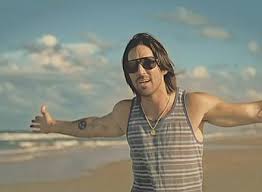 While reading reviews on Amazon, the rhetorical timing of this album's release comes into question. The album was released in December 2013, however, when listening to the album some said it could be a summertime album. This is understandable with songs like "Beachin". "Beachin" is the cd's most popular track. It is interesting to consider why an album that contains many "summer" or "beachy" songs would be released in the dead of winter. However, it could also be said to be brilliant. Every other artist releases his or her new summer album right before or during the actual summertime. But Owen took into consideration all the people that travel to the beach for a Christmas vacation. It also gives people something to listen to, with warmer weather rounding the corner. Especially during the 2013 winter that was extremely bad. The South East was hit hard with snow and ice and his album created an escape for the people affected. The release timing allows Owen's songs to be associated with summertime instead of it being summertime and this is just another song about summer.
Some of the reviews on Amazon showed a complete understanding what Owen was trying to go for when he recorded this album. Owen "shows his other, more emotional side in songs like "Life of the Party". The deeper meaning in the song is there, however some people just might not be looking for it. The album has been pretty successful on the charts so far. "Beachin" was number one for sometime on US Hot Country Songs while "What We Ain't Got" also hit the top charts reaching number 19 on the US Hot Country Songs. It could be predicted that "Beachin", the typical "party song" on the album was going to do well. But no one knew how people were going to react to "What We Ain't Got". Since this song is Owen's most prized possession on the album and the one where he really bared his sole. It could be said that Owen has finally achieved his goal of "adding more validity" to his music (Gold). With "What We Ain't Got" Owen has been able to push his career in the direction that he wanted.
Jake Owen has done a phenomenal job creating a name for himself in the country music world. Part of which could be attributed to the timing he has come on the scene and the release of his albums. Owen has toured with some amazing artists, which dramatically increased his repertoire. Barefoot Blue Jean Night allowed for Owen's success to boom and also gave him some room to put songs with deeper meaning onto his next album. Days of Gold has been an album of success and growth of Owen as a country music artist just trying to make it in the country music world.
---
Tracks:
Days of Gold
Beachin'
1972
Ghost Town
Good Timing
Tall Glass of Something
One Little Kiss (Never Killed Nobody)
What We Ain't Got
Tipsy
Drivin' All Night
Sure Feels Right
After the Music's Stopped (Bonus Track)
I Like You a Lot (Bonus Track)
Summer Jam (Featuring Florida Georgia Line) (Bonus Track)
Surefire Feeling (Bonus Track)
---
Works Cited
"Days of Gold." Amazon.com: Jake Owen: : Music. N.p., n.d. Web. 07 Mar. 2015.
Gold, Adam. "Jake Owen Steers Clear of Country Cliches on 'Days of Gold'" Rolling Stone. N.p., 11 Oct. 2013. Web. 3 Mar. 2015.
Graff, Gary. "Jake Owen Raises Bar for 'Blue Jean' Followup." Billboard. N.p., 17 Oct. 2012. Web. 22 Mar.2015
Hudak, Joseph. "Jake Owen Opens Up on Desire to Be Taken Seriously With
Unconventional New Single." Rolling Stone. N.p., 04 Sept. 2014. Web. 05 Mar. 2015.