Written by Joshua Fleming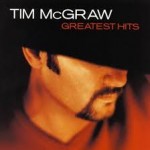 In the early 1990s, pop country was becoming a force to be reckoned with in the country music industry. Though Garth Brooks was by far the most renowned country pop star in the 1990s, Tim McGraw was making his way up the country music ladder and now has been around for almost two and half decades now and has proceeded to blow his critics expectation for him out of the water. He is most commonly associated with pop/modern country but his music does still resemble some of that classic country feel. Only after 8 years of his debut in 1992 did he create his Greatest Hits (2000) album which hit # 1 on the U.S Billboard Top Country Albums chart in 2000. Since the album's debut until 2008 the album had gone 6x platinum. This album got a lot of great ratings from his supporters and showed the success of his career up until then because it featured 10 singles that went #1 in the billboard charts 5 other singles that made it in the Top 10.
Samuel Timothy McGraw was born on May 1, 1967 in Delhi, Louisiana. After graduating high school, Tim attended Northeast Louisiana University, where he studied sports medicine. He also had an interest in music, and played in a band called the Electones (Fabian, 2015). Eventually quitting school, leading him to move to Nashville in 1989 with no experience with performing and no contacts. He managed to score gigs in Printers Alley clubs and after a year and a half he would cinch a contract with Curb Records. Then he would release his first album Welcome to the Club (1992) which was a minor hit. He didn't get a lot of attention for that album but him and Curb continued to produce his second album Not A Moment Too Soon (1994), where his first single "Indian Outlaw," ranked #8 in the Billboard Charts making him a real contender in the country music. Then his Second single Don't Take the Girl (1994) on that album ranked # 1 on the Billboard Charts.
In 1995, McGraw released two more #1 singles "I Like It, I Love It" and "She Never Lets It Go To Her Heart" off his third album "All I Want (1995). In 1996, McGraw headlined the Spontaneous Combustion Tour, which is where he met Faith Hill his future wife. After him and Faith were married Tim, produced the album Everywhere (1997), which contain his and Faith's duet "Its Your Love". The single sat at the top of the charts for six straight weeks, and earned the couple of awards including CMA Musical Event of the Year, ACM Single, and CMT gave it the Video of the Year award.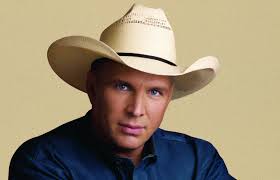 Though Tim was just getting started in his career and becoming very successful it was apparent that Garth Brooks the country pop star of the time was losing his artistic and commercial influence and his career was beginning to take a tumble. Though Brooks was falling from what he used to be, McGraw's career was continuing to skyrocket towards the top. Eventually Brooks would retire right before the release date of Tim McGraw Greatest Hits (2000) album (Cooper, 2015). I believe that this was Curb Records' way of ensuring that their artists took the spot of Brooks as country pop star instead of someone else this one of the reasons that this album was successful because it allowed McGraw to take Brooks' spot at the top so the fans had something that was present in their faces, but it also was comparable to Garth's music. Way that Curb did this was including songs like Don't Take the Girl (1994) that were closely related to songs like Thunder Roll (1991) giving the fans something to replace those songs with. Another reason it was great timing would be that it was put out during the two-year period between his albums A Place In The Sun (1999) and Set This Circus Down (2001) not giving the fans time to find someone to replace Tim with.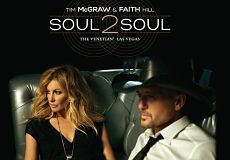 During this time, he was beginning to get notoriety from him and his wife's tour "Soul 2 Soul" which gave his fans more time to see him in concert and to have more face-to-face interaction with him and his music. Another brilliant timing for this album because including songs like "Its Your Love" where he confesses that his wife's unconditional love for him was enough, a song that they had previously sang as a duet together on the "Spontaneous Combustion" tour. Not only was the performance of the duet helping their "Soul 2 Soul" tour but it allowed for Tim's album to be in the spot light.
Another major reason why the album had fortunate timing is because it came out before the 9/11 attacks; after that, there were more songs about patriotism and American pride, which is the direction country music focused on. Americans were able to connect with songs that paralleled the emotions they were feeling because of the attacks of 9/11, as seen in songs such as Toby Keith's "Courtesy of the Red, White, and Blue". Tim McGraw Greatest Hits (2000) did not feature any patriotic songs similar to the ones being produced in response to the attacks, which would have created a disadvantage for Tim and his album. If they would have put the album out any later than they did, I don't think that it would have gotten the same recognition that it did before 9/11. And for this we have gotten to experience Tim McGraw's music in a different light rather than what we would have if these things hadn't come to past.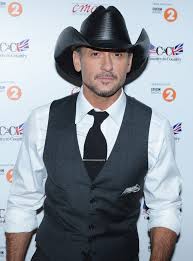 Through the years leading up to this album Tim McGraw had a lot of ups and downs, but in the long run a lot of things had too happen in order for this album to be a success, like the retirement of Garth Brooks and his tour with Faith Hill "Soul 2 Soul". Also fans have come to love, adore and connect with him through his music, and that is the main reasoning for him taking the place of Garth and continuing his career with the success that he has had. His music has reached multiple audiences that go beyond just country fans which keeps him relevant. Now a days a lot of country artists swing towards other genres to appeal to those audience to widen their fan base. Being one of the reasons he has been so successful throughout his career and has become the face of pop country and continuing to extend his legacy. Even though Tim isn't as persistent with putting out records I believe he still holds that connection with his fans that allows him to stay at the top. I believe that Tim McGraw Greatest Hits show his success at the time it was produce but it also reflects what he has accomplished as a country artists and why his fans are still in love with his music today.
---
Tracks
---
Works Cited
Cooper, Peter. Will the Circle Be Unbroken: Country Music in America. New York:
DK, 2006. Print.
 Fabian, S. (n.d.). Tim McGraw biography. Retrieved March 7, 2015, from About Entertainment website http://countrymusic.about.com/cs/timmcgraw/p/blprtimmcgraw.htm
 Tim McGraw. (2015). The Biography.com website. Retrieved 06:36, Mar 07, 2015, fromhttp://www.biography.com/people/tim-mcgraw-9542412.