The America we live in today is constantly bombarded with news stories about the latest controversial topic. It has almost become routine to Americans to tune into their daily news channel and see a story regarding racial discrimination. Our country has a long history of this – from slavery to segregation to unfair police brutality. Although country music has a stereotype of being "racist", let's take a journey through country music history to explore different viewpoints on this controversial topic.
1. "If That Ain't Country," written and performed by David Allan Coe (1977)
The South continues to grapple with the legacy of slavery. Although we've all seen pictures and textbooks, it's hard to comprehend the extent of the dehumanization that African Americans experienced during this time. In the song, Coe draws a comparison between growing up dirt poor with being a slave. He also uses that word that many of us have been taught to erase from our vocabularies altogether:
"I spent the summertime cutting' up logs for the winter/Tryin' like the devil to find the Lord/Workin' like a n***** for my room and board"
It is hard to tell whether Coe, who has written many controversial songs, was trying to be offensive in these lines or just trying to express the extent of the poverty suffered by the song's narrator. Even when he recorded the song in the 1970s the N word was considered taboo, and most white people wouldn't dare say it in public, let alone include it in a country song. But just because they didn't record it doesn't mean they didn't think it, and "If That Ain't Country" stands as a useful reminder that we must choose our words carefully.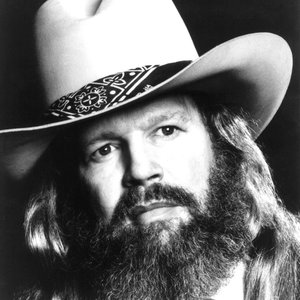 ---
2. "Skip a Rope" – performed by Henson Cargill, written by Jack Morgan and Glenn D. Tubb (1967)
The 1960s marked one of the most influential decades in history. From The Great Society to the war in Vietnam to the fight for civil rights, the 60s is characterized for its many ups and downs. In 1964, The Civil Rights Act was passed making it illegal to discriminate based on the color of ones skin. Despite the fact that this law was passed, African Americans still faced discrimination in their everyday lives. In the song, Cargill speaks of the generational problem regarding racism:
"Now what was that they say about the golden rule/ Never mind the rule just play to win/ And hate your neighbor for the shade of his skin"
"Stab 'em in the back that's the name of the game/ And mommy and daddy are who's to blame/ Skip a rope, skip a rope, listen to the children while they play"
In this song Cargill brings to light the social injustice of racism, but even more so, its origin. It's evident that Cargill believes children are a product of their environment. This brings about the idea that racism is not inherent, but rather taught, and thus passed down. Although it may not have been his intent, this song gives me hope for the future in that we can stop the generational continuation of racism.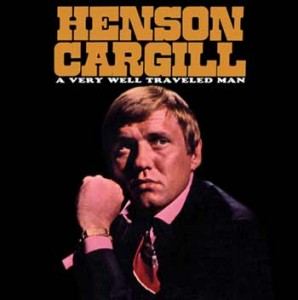 ---
3. "If I Can Dream" – performed by Elvis Presley, written by Walter Earl Brown (1968)
Also written during one of the most influential decades, Elvis recorded a song soon after the assassination of Martin Luther King, Jr. One of King's most famous lines from his "I Have a Dream" speech is, "one day right here in Alabama little black boys and black girls will be able to join hands with little white boys and white girls as sisters and brothers". Presley's strong concern for the current state of America at the time is expressed through his lyrics, referencing MLK's speech:
"If I can dream of a better land/ Where all my brothers walk hand in hand/ Tell me why, oh why, oh why can't my dream come true"
"We're trapped in a world/ That's troubled with pain/ But as long as a man/ Has the strength to dream/ He can redeem his soul and fly"
In the lyrics, you see that Presley questions why he is able to dream of a country where racism does not affect humanity, but his dream is not able to transpire. He then shows optimism stating that as long as an individual has faith and the ability to dream, the current state of the country will change, ultimately setting this individual free. We admire Presley for his ability to see growth and change at a time when people thought the country was falling apart due to racial tensions. We take this with us and try to implement the same optimism into our everyday lives.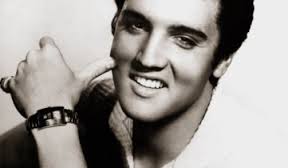 ---
4. "I Believe the South is Gonna Rise Again" – performed by Tanya Tucker, written by Bobby Braddock (1974)
In the midst of the 1970s, Americans began to lose confidence in the government. Even after the passing of numerous legislations in the previous decade, minority groups still faced discrimination, including African Americans. In the song, Tucker describes how it was growing up poor in the south:
"Our neighbors in the big house called us redneck/ 'Cause we lived in a poor share croppers shack/ The Jackson's down the road were poor like we were/ But our skin was white and there's was black"
"But I believe the South is gonna rise again/ But not the way we thought it would back then/ I mean everybody hand in hand/ I believe the South is gonna rise again"
Tucker states that both her and the neighbors down the road had something in common; they were both poor. She uses the word "but" to say that because of the color of their skin, they were unable to affiliate themselves with the Jackson family. She then goes on to say that she thinks the South will rise again, but not the way people thought it would after the Civil War ended. These lyrics are still relevant today because we need unity not only in the south, but across the country. Thank you, Tanya Tucker, for paving the way for future generations.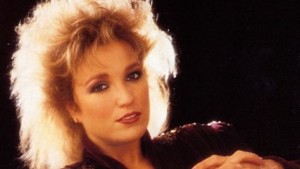 ---
5. "I'm Headed Your Way Jose" – performed by Chris Young, written by Dallas Davidson and James Slater (2006)
We fast forward to the mid 2000s, where this decade is known for the "war on terrorism". We see migration laws from 1965 to the 21st century change drastically after the attacks on 9/11, especially regarding our boarders between Canada and Mexico. Young sings about immigration coming from the Mexico boarder:
"They're coming across the boarder by the thousands everyday/ Looking for a better life in the good ol' U.S.A./ Well, everybody's talkin' about the aliens invading/ While I'm saving every dime for a Mexican vacation/ Me, I'm headed your way, hasta luego Jose"
"Up here we work our a**es off just tryin' to get ahead/ But you can't spend a dollar if you've worked yourself to death/ From what I hear you way of life is an afternoon siesta/ Then back to work for a little while for an all night long fiesta"
Although I think Young had no intentions of being racist in this song, I think this song shows the same problem of not knowing when something could potentially come across as offensive. Young first refers to them as "aliens" and goes on to say that their way of life is easy comparing it to how hard it is in America. "I'm headed your way, Jose" is another song that reminds us we must choose our words carefully.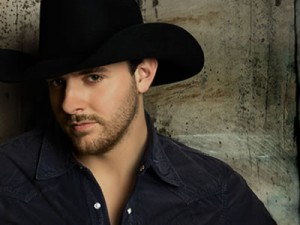 ---
6. "Welcome to the Future" – performed by Brad Paisley, written by Brad Paisley and Chris DuBois (2009)
Americans can say with confidence that our country has come a long way regarding so many topics in the last 50 years: technology, science, social issues, etc. "Welcome to the Future" gives us a glimpse of some these topics and even more so how far we have come regarding racial issues:
"He-e-ey/ Everyday is a revolution/ Welcome to the future"
"I thought about him today/ Everybody who's seen what he's seen/ From a woman on a bus/ To a man with a dream"
"He-e-ey/ Wake up Martin Luther/ Welcome to the furture"
This song shows how far America has come and that it is something to be proud of. He states how Martin Luther would even be proud of how far we have come, from Rosa Parks, to MLK Jr. It is hard to see change when things are going so bad, but Paisley sings about how people living in decades before us would be proud of what America has accomplished.
---
7. Accidental Racist – performed by Brad Paisley and LL Cool J, written by Brad Paisley, LL Cool J and Lee Thomas Miller (2013)
Here recently, many uprisings have occurred over the controversy of the confederate flag and whether is should be outlawed or not. The issue is some people find pride in the flag and don't see it as a racist symbol while others view this as a symbol of slavery and racism. Presley addresses his viewpoint on the flag:
"To the man that waited on me at the Starbucks down on Main, I hope you understand/ When I put on that t-shirt, the only thing I meant to say is I'm a Skynyrd fan"
He then goes on to say that although he doesn't see this act as a racial one, he needs to put himself in others shoes:
"I'm just a white man comin' to you from the southland/ Tryin' to understand what it's like not to be/ I'm proud of where I'm from but not everything we've done/ And it ain't like you and me can re-write history/ Our generation didn't start this nation/ And we're still paying for the mistakes/ That a bunch of folks made long before we came"
In this song, Paisley roots the problem of modern day racism to the long history of discrimination African Americans have experienced over the past 150 years. He points out that although America has come so far, we still have a ways to go. This song shows that words and actions need to be evaluated more closely because you never know who will be offended, even if the act is unintentional.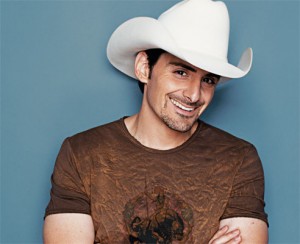 Over the years, country music has seen its ups and downs regarding this controversial topic of racism. We note the progress that America has made throughout our journey and from this, we can only move forward. Thank you country music for showing this.