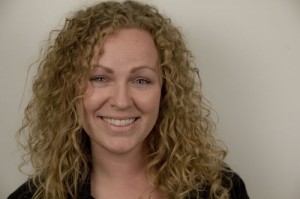 Starting in the fall of 2015, Cate will be joining the faculty at Wofford College as an Assistant Professor of English and the Director of Digital Pedagogy in Wofford's Center for Innovation and Learning.
Cate received her PhD from the University of Texas at Austin in the summer of 2015. Her dissertation, Laughter and Consequence: Rhetoric and the Trouble with Intention in Humor and Identity Politics focuses on the intersections of performance, identity politics, and contemporary humor, examining the cultural implications of the kinds of jokes we make these days.
Cate spent many of her years at UT working in the Department of Rhetoric and Writing's Digital Writing and Research Lab (DWRL), serving as an Assistant Director for the Lab from 2012-2014. In 2011, Cate was a writer and editor for the DWRL's visual rhetoric blog, viz., and she sits on the editorial collective of UT's Journal of Undergraduate Multimedia Projects (TheJUMP). In addition to her roles as visual rhetorician and digital scholar, Cate reviews theater for the Austin American-Statesman and writes feature articles for Arts & Culture Texas.
Cate was born in northern California but spent her formative years in Henderson, Nevada before moving to Austin in 2007. In addition to a penchant for cowboy boots and breakfast tacos, Cate's time in Austin has yielded a love of the outdoors, a commitment to community involvement, and a thirst for long-distance running. She also got a dog and took up knitting.
You can find her @cateblouke on Twitter, under cateblouke on Flickr, and as Cate Blouke on Academia.edu (even though, technically, her full name is Catherine).