Snapshots from the Strait of Gibraltar: Digital Transcriptions of Culture, Architecture, and Religion
---
A brochure for the program (with additional details) can be found here
Course Overview:
From the Alhambra Palace to the ancient medina of Fez, flamenco dancing to Arabic calligraphy, this interim explores the unique aspects of the region stretching from Southern Spain to Morocco – through the lens of our cameras. After lessons in digital photography and pre-trip orientation, we'll take off for two weeks of exploration, creating travel blogs to reflect on the experience.
We'll spend our first week in southern Spain, based in the Plaza Santa Ana — at the center of Granada. With an eye toward the Islamic history and influence in the region, we'll tour the Alhambra palace, take day trips to Albayzin and Sacramonte, visit the famous mosque of Cordoba, and take a bike tour of Seville. We'll then wind our way to Morocco after touring the Rock of Gibraltar, crossing the Strait by ferry, and landing in Tangier. Our Moroccan explorations will be based in Rabat (the capital city), and from there we'll explore Moroccan culture via its ancient architecture, a class in calligraphy, a henna demonstration, and visits to numerous important cultural sites.
The through-line for the course will be digital photography and intercultural writing, and students need not have sophisticated equipment to participate.
Sampling of Site Visits and Activities in Spain and Morocco: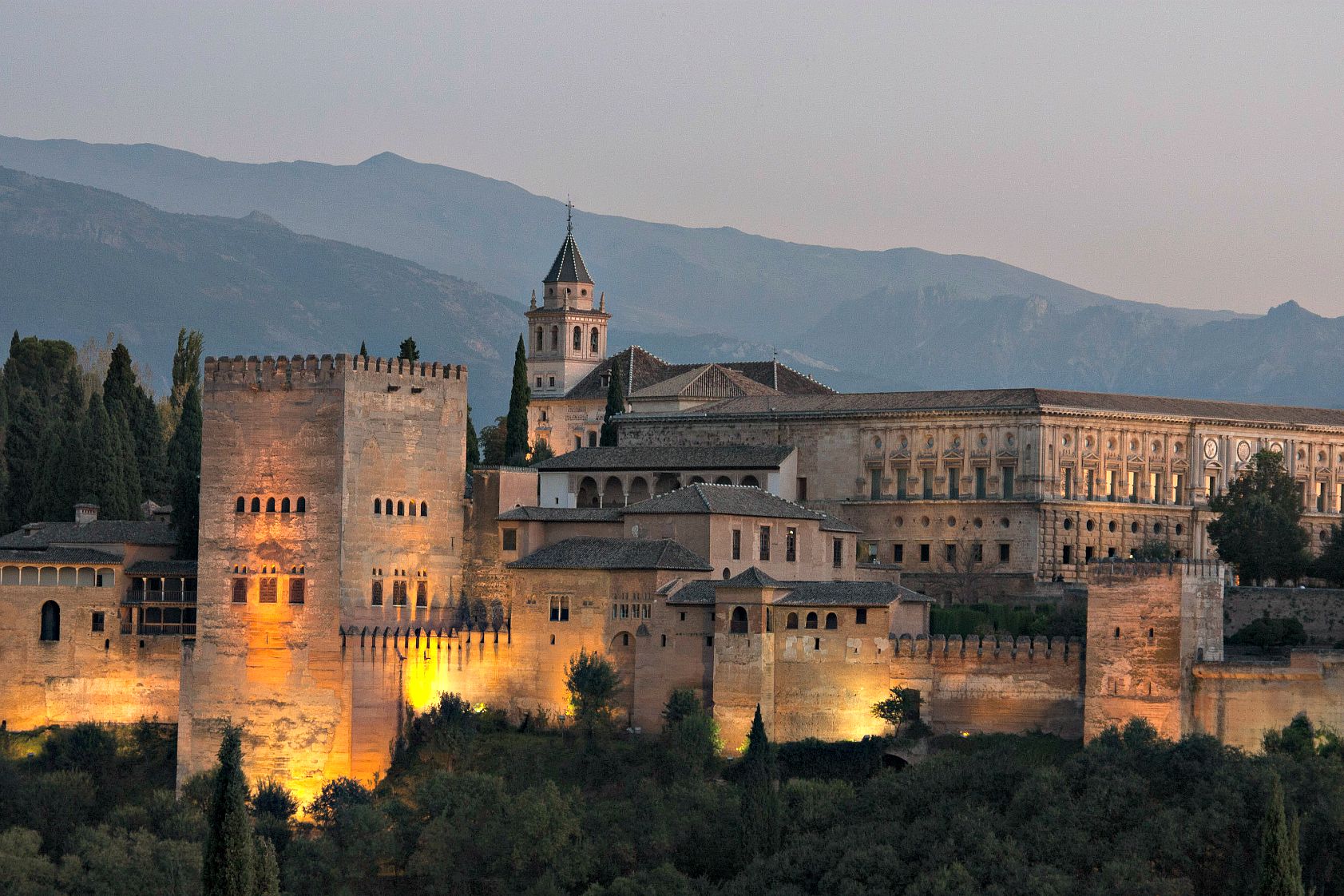 Granada, Spain
Gibraltar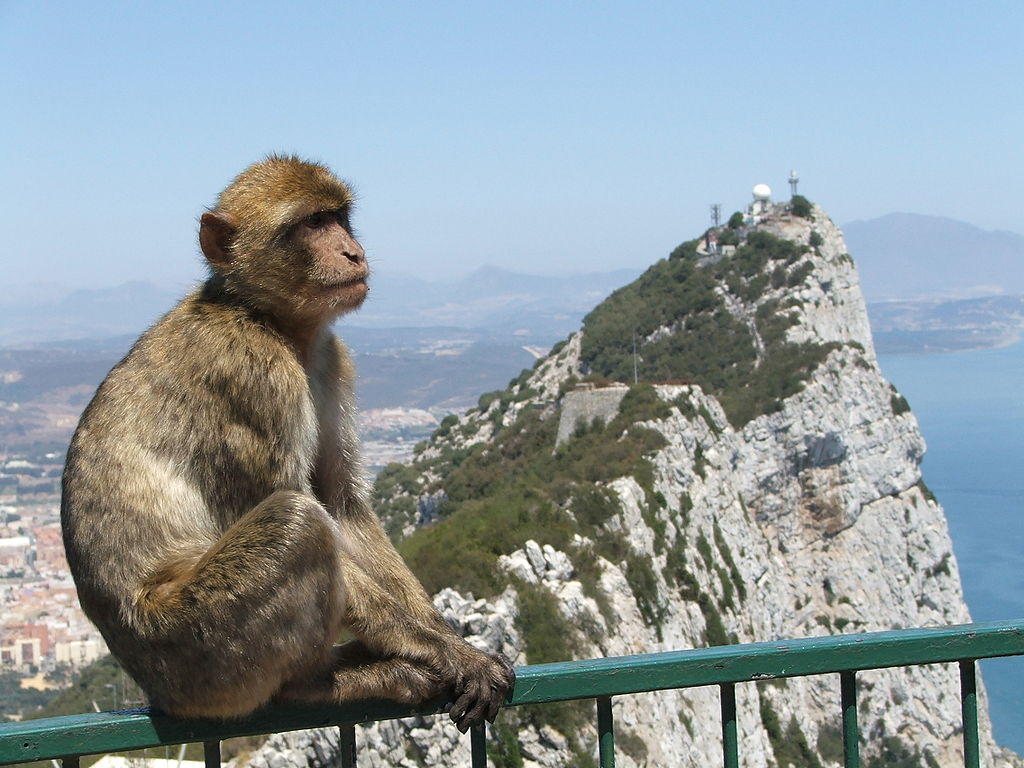 The British overseas territory occupying a scant 2.6 square miles, Gibraltar is nonetheless a major landmark and important territory for global history. "First settled by the Moors in the Middle Ages and later ruled by Spain, the outpost was ceded to the British in 1713. Layers of fortifications include the remains of a 14th-century Moorish Castle and the 18th century Great Siege Tunnels, which were expanded in WWII" (from Google Maps). Known primarily for the Rock of Gibraltar, it is also home to 30,000 Gibraltarians and Europe's only population of wild monkeys (the Barbary Macaques that occupy the nature reserve at the top of the Rock).
Rabat, Morocco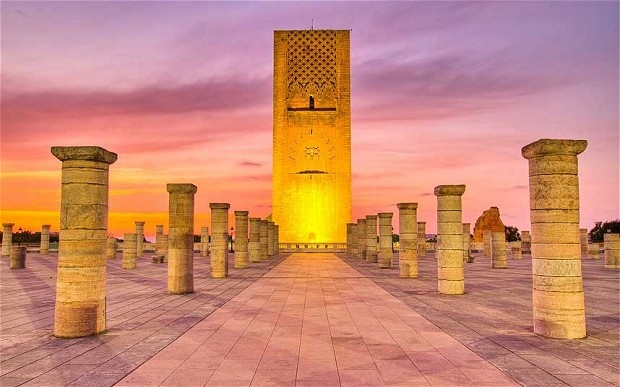 Hassan Tower and Mausoleum of Mohammed V – "two of Morocco's most mystical places: one is an incomplete project of majestic proportions and the other stands as a masterpiece of modern Moroccan architecture, holding inside the grand tombs of past kings. Wander through the ruins of columns and enter the ornamental grandeur that is the exquisite mausoleum to discover a part of Moroccan history that will forever remain incomplete."
Calligraphy class – "Calligraphy is the most highly regarded and most fundamental element of Islamic art… [I]nherent within the Arabic script is the potential for developing a variety of ornamental forms. The employment of calligraphy as ornament had a definite aesthetic appeal but often also included an underlying talismanic component."
Henna demonstration – "Some view Henna only as a bodily adornment or an alternative to a permanent tattoo, but in Morocco, the role of Henna transcends that of beauty. In harmony with the Berber's belief in Baraka (good luck), Henna worn on the body offers protection against illness, the evileye, and brings joy."
Fez, Meknes, and Volubilis
We'll take a two day, one night trip to these locations and visit sites such as:
University of al-Qarawiyyin – "the oldest existing, continually operating and the first degree awarding educational institution in the world according to UNESCO and Guinness World Records[5][6] and is sometimes referred to as the oldest university.[7] The Al Quaraouiyine mosque-religious school / college was founded by Fatima al-Fihri in 859 with an associated school, or madrasa, which subsequently became one of the leading spiritual and educational centers of the historic Muslim world. It was incorporated into Morocco's modern state university system in 1963."
Fez Medina – "Fes is the fourth largest city in Morocco and also known as one of the ancient imperial cities). It is separated into three parts, Fès el Bali (the old, walled city), Fès -Jdid (new Fes, home of the Mellah), and the Ville Nouvelle (the French-created, newest section of Fes. The Medina of Fes el Bali is believed to be the largest contiguous car-free urban area in the world. To enter the medina, you will pass through the Bab Bou Jeloud Gate, with its decoration of blue and green faience."
Meknes – "Often referred to as the Versailles of Morocco, Meknès is located between the fertile plain of Rharb and the Middle Atlas. The historical importance of Meknes is reflected in its grand Moorish buildings and in Meknes' close relationship with Volubilis, a nearby city known as the most important archeologicalsite in Morocco."
Volubilis – is a partly excavated Berber and Roman city in Morocco situated near the city of Meknes, and commonly considered as the ancient capital of the kingdom of Mauretania. The UNESCO World Heritage Site "contains essentially Roman vestiges of a fortified municipium built on a commanding site at the foot of the Jebel Zerhoun. Covering an area of 42 hectares, it is of outstanding importance demonstrating urban development and Romanisation at the frontiers of the Roman Empire and the graphic illustration of the interface between the Roman and indigenous cultures."