Lab Info
PAR 102 (M-Th, 9 AM- 5 PM)
Fine Arts Library Media Lab (same hours as FAL)
PCL Media Lab (same hours as PCL)
About video essays
what are they?
"The video essay is often described as a form of new media, but the basic principles are as old as rhetoric: the author makes an assertion, then presents evidence to back up his claim. Of course it was always possible for film critics to do this in print, and they've been doing it for over 100 years, following more or less the same template that one would use while writing about any art form: state your thesis or opinion, then back it with examples. In college, I was assured that in its heart, all written criticism was essentially the same – that in terms of rhetorical construction, book reviews, music reviews, dance reviews and film reviews were cut from the same cloth, but tailored to suit the specific properties of the medium being described, with greater emphasis given to form or content depending on the author's goals and the reader's presumed interest."
Matt Zoller Seitz on the video essay.
what makes a good video essay? 
Tony Zhou on how to structure a video essay
Kevin B. Lee on what makes a video essay "great"
why should we use them? what are their limits?
Kevin B. Lee's  experimental/artistic pitch for video essays
Kevin B. Lee's mainstream pitch for video essay
"Of all the many developments in the short history of film criticism and scholarship, the video essay has the greatest potential to challenge the now historically located text-based dominance of the appraisal and interpretation of film and its contextual cultures…"
Andrew McWhirter argues that the video essay has significant academic potential in the Fall 2015 issue of Screen
"Importantly, the [new] media stylo does not replace traditional scholarship. This is a new practice beyond traditional scholarship. So how does critical media differ from traditional scholarship and what advantages does it offer? First, as you will see with the works in this issue, critical media demonstrates a shift in rhetorical mode. The traditional essay is argumentative-thesis, evidence, conclusion. Traditional scholarship aspires to exhaustion, to be the definitive, end-all-be-all, last word on a particular subject. The media stylo, by contrast, suggests possibilities-it is not the end of scholarly inquiry; it is the beginning. It explores and experiments and is designed just as much to inspire as to convince…"

Eric Fadden's "A Manifesto for Critical Media"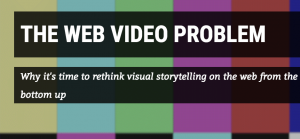 Adam Westbrook's "The Web-Video Problem: Why It's Time to Rethinking Visual Storytelling from the Bottom Up"
Video essayists and venues
Matt Zoller Seitz (various venues)
A writer and director by trade, Zoller Seitz is nonetheless probably best known as a prominent American cultural critic.  He's made over 1000 hours of video essays and is generally recognized as a founder of the video essay movement in high-brow periodicals.  A recognized expert on Wes Anderson, Zoller Seitz is also notable because he often mixes other cinematic media (especially television) into his analysis, as in the above example, which doubles as an experiment in the absence of voiceover.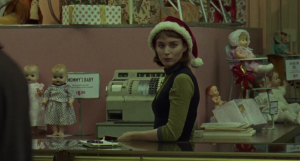 Various contributors, Press Play
Co-founded by Matt Zoller Seitz and Ken Cancelosi, Press Play (published by Indiewire) is one of the oldest high-brow venues for video essays about television, cinema, and other aspects of popular culture.
Various contributors, Keyframe (A Fandor online publication)
Fandor's video essay department publishes work from many editors (what many video essayists call themselves) on and in a range of topics and styles.  Check it out to get an idea of all that things a video essay can do!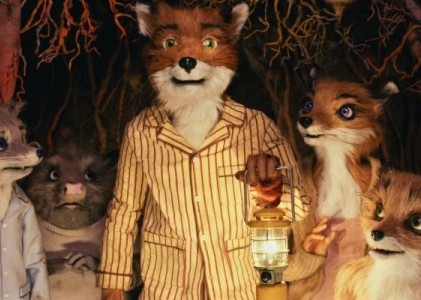 Various contributors, Moving Image Source
A high-brow publication for video essays.
Tony Zhou, Every Frame a Painting
The master of video essays on filmic form, Tony's arguments are clean, simple, and well-evidenced.  Look to Tony as an example of aggressive and precise editing and arrangement.  He's also an excellent sound editor–pay attention to his choices and try out some of his sound-mixing techniques in your essay.
Adam Johnston, Your Movie Sucks (YMS)
Although an excellent example of epideictic film rhetoric, this channel is a great example of what not to do in this assignment (write a movie review, gush about how good/bad you think a movie is, focus on motifs or narrative content instead of film form as the center of your argument).  What you can learn from Adam is a lot about style.  Adam's delivery, pacing, and editing all work together to promote a mildly-disinterested-and-therefore-credible ethos through a near-monotone, which I'll affectionately dub the "Daria" narratorial ethos.
Adam Westbrook, delve.tv
Adam Westbrook is part of an emerging group of professional video essayists and delve.tv is his version of a visual podcast.  Using the video essay form, Adam has developed a professional public intellectual ethos for himself through skillful overlay of explanation/interpretation and concept.  Check out Westbrook's work as a really good example of presenting and representing visual concepts crucial to an argument.  He's a master at making an argument in the form of storytelling, and he uses the video essay as a vehicle for that enterprise.
:: kogonada (various venues)
If you found yourself wondering what the auteur video essay might look like, :: kogonada is it.  I like to call this "expressionist" video essay style.  Kogonada is the ultimate minimalist when it comes to voiceover/text over–its message impossibly and almost excessively efficient.  Half of the videos in his library are simple, expertly-executed supercuts, highlighting how heavily video essays rely on the "supercut" technique to make an argument.  Crafting an essay in this style really limits your audience and may not be a very good fit for the constraints of assignment (very "cutting edge," as we talked about it in class), but you will probably draw inspiration from ::kogonada's distinct, recognizable style, as well as an idea of what a video essay can do at the outer limits of its form.
Lewis Bond, Channel Criswell
Narrating in brogue-y Northern English, Bond takes his time, releasing a very carefully-edited, high-production video essay once every couple of months.  He's a decent editor, but I feel his essays tend to run long, and I feel rushed by his narration at times.  Bond also makes a useful distinction between video essays and analysis/reviews on his channel–and while most of his analysis/reviews focus on film content (what you don't want to imitate), his video essays stay pretty focused on film technique (what you do).  Hearing the same author consciously engage in two different modes of analysis might help you better understand the distinction between the two, as well.
Jack Nugent, Now You See It
Nugent's brisk, formal analysis is both insightful and accessible–a good example of what it takes to secure a significant following in the highly-competitive Youtube marketplace.  [That's my way of slyly calling him commercial.] Nugent is especially good at pairing his narration with his images.  Concentrate and reflect upon his simple pairings as you watch–how does Nugent help you process both sets of information at the pacing he sets?
Evan Puschak, The Nerdwriter
Nerdwriter is a great example the diversity of topics a video essay can be used to craft an argument about.  Every week, Puschak publishes an episode on science, art, and culture.  Look at all the different things Puschak considers visual rhetoric and think about how he's using the video essay form to make honed, precisely-executed arguments about popular culture.
Dennis Hartwig and John P. Hess, FilmmakerIQ
Hartwig and Hess use video essays to explain filmmaking technique to aspiring filmmakers.  I've included the channel here as another example of what not to do in your argument, although perhaps some of the technical explanations that Hartwig and Hess have produced might help you as secondary sources.  Your target audience (someone familiar on basic film theory trying to better understand film form) is likely to find the highly technical, prescriptive arguments on FilmIQ boring or alienating. Don't focus on technical production in your essay (how the film accomplishes a particular visual technique using a camera); rather, focus on how the audience interprets the end result in the film itself; in other words, focus on choices the audience can notice and interpret–how is the audience interpreting the product of production?  How often is the audience thinking about/noticing production in that process?
Kevin B. Lee (various venues)
A good example of the older, high-brow generation of video essayists, Kevin's collection of work hosted on his Vimeo channel offers slow, deliberate, lecture-inspired readings of film techniques and form.  Note the distinct stylistic difference between Kevin's pacing and someone like Zhou or Lewis.  How does delivery affect reception?
Software Guides
How to access Lynda tutorials (these will change your life)
Handbrake and MakeMKV (file converters)
Adobe Premiere (video editing)
Camtasia (screen capture)
File management
Use your free UTBox account to upload and manage your files.  Make sure you've got some sort of system for tracking and assembling everything into your video editing software.   UTBox has a 2 terabyte limit (much higher than Google Drive) and is an excellent file management resource for all sorts of academic work.
Adobe Premiere saves versions with links to your video files, so it's imperative that you keep your video files folder in the same place on every machine you open it up on.  That's why I keep all my video files in a big folder on box that I drop on the desktop of any machine I'm working on before I open my premiere files.  The Adobe Premiere project walkthrough has more details on this.
Where to find video and how to capture it
About fair use. Make sure your composition complies with the Fair Use doctrine and familiarize yourself with the four criteria.
The best place to capture images is always from a high-resolution DVD or video file.  The first place you should go to get the film is the library– see instructions for searching here.
To import the video and audio from your DVD or video file into your video editing software (like Premiere), you will first need to use a software to convert it to an .mkv.  See instructions on how to do that here.
Camtasia tutorials. Camtasia is a program that allows you to capture anything that's going on on your screen.  This is a critical tool for this assignment as you decide what kind of interface you want to present to your reader in your video essay.  Camtasia also allows you to capture any high-quality video playing on your desktop without licensing restrictions.
You can also use Clip Converter to capture images and sound from pre-existing YouTube videos, and it may be a little faster and easier than Camtasia.  I suggest converting things into .mkv before putting them into your video editor, regardless of where you get the material from.
Film theory and criticism