The County Music Project is operated by students enrolled in RHE 309k, "The Rhetoric of Country Music," at the University of Texas at Austin in the 2014-15 academic year. The course is instructed by Dustin Hixenbaugh.
The site's contents are prepared by students in partial completion of the School of Undergraduate Studies writing flag requirements.
---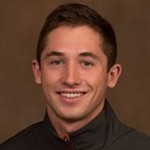 Mark Anderson is on the Swim/Dive team at the University of Texas. He was born and grew up in Orange County, California. He is currently a sophomore at UT and plans on majoring in something related to kinesiology. Mark is training to qualify for the Olympics in Diving in 2016/2020. He doesn't have much experience with country music, but took this "Rhetoric of Country Music." class because it sounded interesting. Mark has one younger brother named Stevie, who is 16 and a boss. He enjoys going out on his boat, exotic dancing, and roller blading around campus. Fan mail goes to: Mark3557@sbcglobal.net

---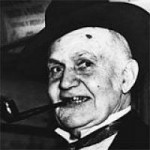 Brent Borman is a senior economics major at the University of Texas at Austin. He is an Austin native who grew up immersed in the city's live music culture. He enjoyed playing football and lacrosse growing up, as well as learning guitar and producing his own music. He has an affinity for Outlaw country music, with Waylon Jennings and Hank Williams being his favorite country artists. He is eagerly awaiting graduation so that he can begin his career and spend more time with his two-year-old son. brent.b@utexas.edu
---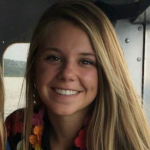 Amy Burt is a student at the University of Texas. She is a sophomore that studies Corporate Communications with a minor in Business. Before moving to Austin to attend UT she lived in Southern California, where she grew up and where her family currently resides. One of her earliest memories when she was a kid was listening to her dad sing Tim McGraw to her in their first house, and ever since then she has been a fan of country music. amyb229@gmail.com
---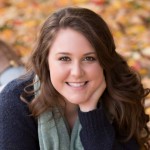 Taylor Campbell is a freshman majoring in Public Relations at the University of Texas. She was born in Alabama and grew up in Virginia. Some of her earliest memories include listening to the Dixie Chicks and Tim McGraw in the car with her parents. Taylor has two younger brothers and a dog. She loves to travel and plans on going to law school after graduation. taylor.campbell30@gmail.com
---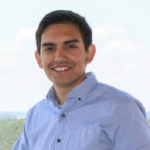 Michael Casarez is a second-year classical archaeology major at the University of Texas. He is from the good old suburbia of Katy, Texas, where he graduated from Katy High School. While growing up in Katy he developed an intimate relationship with country music. As of today, he is not entirely sure what it is that he will do after college, but he is heavily involved in performance groups around the UT campus, which include acting, improv, and singing. He hopes one day to be involved with the entertainment business doing production work. mikeycasarez@utexas.edu
---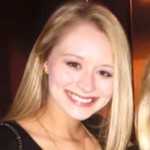 Randle Cecil is a freshman at the University of Texas at Austin. She is a Communications Sciences and Disorders major with plans to attend graduate school to become a speech pathologist. She grew up in the small town of Paris, TX which is where her love for country music originated. Her favorite artist is George Strait and always will be. Outside of the classroom she enjoys learning about health and fitness and practicing a healthy lifestyle. She also has a strong love for animals and nature. randlececil4@yahoo.com
---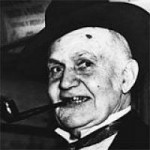 Justin Cole is currently a sophomore at The University of Texas at Austin. He is studying Economics with a minor in Energy Management. Outside of school, his interests include country music (fitting right?), hunting and fishing. He loves the city of Austin and Texas Longhorn sports. His favorites include college football and college baseball. He looks forward to contributing to the Country Music Project throughout this semester. Hook'Em! justincole@utexas.edu
---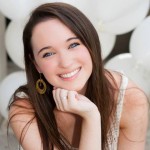 Madison Comstock is a freshman Public Relations major at the University of Texas at Austin. She was born and grew up in Dallas, Texas. Currently, as well as during high school, she was always going to country concerts to two-step with her friends. She is a huge fan of all types of music, including country, and artists like George Strait, Tim McGraw, Johnny Cash, and the Josh Abbott Band. madison.comstock@yahoo.com
---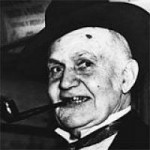 Shelby Conine is a freshman Journalism and Sociology double major and is in the Liberal Arts Honors program. She was born and raised in Dallas, Texas and is currently a member of the Texas Competitive Cheer team. She has been an avid consumer of country music since birth and some of her favorite artists include George Strait, Josh Abbot Band, Zac Brown Band and Carrie Underwood. shelbyconine@utexas.edu
---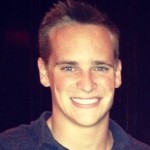 Gerrit Cook is a student at the University of Texas. He is a junior working toward a degree in corporate communications. He lived in Maple Grove, Minnesota, before moving to Austin. Shortly after his start at UT, he was hired as an intern for the Pro Player Foundation, and plans charity events to raise scholarship money for students with Multiple Sclerosis. After graduation, he wants to land a job at HBO and be involved with project management. He loves sports, music, movies, and dogs. gerritcook@gmail.com
---
Brittany Fietsam is an Advertising major at the University of Texas. Born and raised in the small Texas town of La Grange, country music has always been a big part of her life. Whether it was Roger Creager at the county fair or the Josh Abbott band at the Chicken Ranch Dance Hall, her weekends were always full of two-stepping with friends. After graduation, Brittany plans on working as an advertising consultant for a large corporation. Eventually she would like to move back to a small town to own her own little boutique and raise a family.

---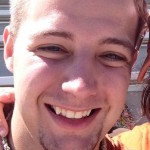 Joshua Fleming is a sophomore, majoring in history. He wishes to become a high school teacher and football/basketball coach. He loves to to travel and has been to a lot of places in the United States, as well as to Germany and Switzerland. Country music has been a part of his life from the beginning; he remembers watching his parents and  grandparents dancing to George Strait. You could say that country music was his first love, and he will always love listening to it. His favorite song would be either "That's My Job" by Conway Twitty or "Just To See You Smile" by Tim McGraw. joshuafleming5711@yahoo.com
---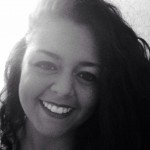 Marissa Gallardo is a Communication Sciences and Disorders major with a focus in Speech Language Pathology. She was born and raised in Southern California; however, a few years ago her family moved out to Missouri City, Texas (Southwest Houston Area). She has a lot of Southern California influences on her music preferences but is excited to learn more about country music! Country music artists she really enjoys include: Rascal Flatts, Brooks and Dunn, Chris Young, Blake Shelton, Kenny Chesney, sometimes Brad Paisley. Since she didn't grow up with traditional, honky tonk country music, she often doesn't have a lot of knowledge of this music. marissagallardo@aol.com
---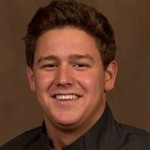 William Glass is on the Swim & Dive team at the University of Texas. Coming from the great state of Alabama, he has been accustomed to country music since his birth. Some of his favorite country artists include Hank Williams Jr., Toby Keith, and Brantley Gilbert. Currently a sophomore, his major is still undeclared, but he is considering going into the Communications school. Will has two sisters (Parker-22, and Ellis-17). He enjoys the outdoors, bird watching, and also likes to attend WNBA games. Contact at willglass@utexas.edu.

---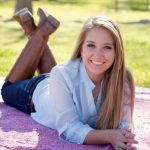 Samantha Godfrey is from a small town called Spring Branch, Texas. Since no one knows where that is, she sticks to saying she is from San Antonio. Go Spurs Go! She was raised listening to the men of George Strait and, her personal favorite, Johnny Cash. Cash seems to be categorized in more of a rock n' roll genre than country but, she has my dad, a huge AC/DC fan, to thank for the rock influence. She is a second year here at The University of Texas at Austin majoring in Linguistics hoping to become a Speech Pathologist someday. She is also a part of the Texas Darlins spirit group. samantha.godfrey@utexas.edu
---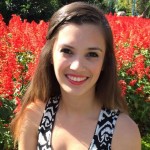 Courtney González is currently a sophomore at the University of Texas majoring in Actuarial Science. Prior to moving to Austin she lived in Houston Texas. She grew up with country music her whole life but thinks her best memories are at the Houston Rodeo. She has gone with her family for as long as she can remember and has also participated in the livestock show these past couple of years! cmarcelleg@gmail.com

---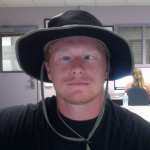 Zane Gurwitz grew up in San Antonio, Texas. He is enrolled at the University of Texas as a Psychology major. He spends a lot of time outdoors participating in activities such as going to the lake, going hunting, and any athletic competition. He is an avid country music fan of all kinds but will listen to almost all genres of music. He has been playing baseball since he was five years old and is still currently playing at the collegiate level. zanehgurwitz@yahoo.com
---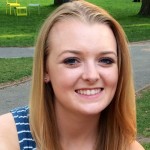 Alyssa Hazen is a communications major at the University of Texas. She studies public relations at the Moody College of Communications with a business certification. Before moving to Austin, she grew up in a suburb near Houston where two-stepping and cowboy boots were the typical Thursday night.  She was skeptical of country music until recently when some friends dragged her to a Miranda Lambert concert. In her spare time she loves to volunteer at the local animal shelter and explore the food trucks around Austin. lys8883@gmail.com

---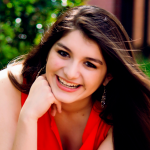 Gabrielle Hernández is a first year student at the University of Texas. Majoring in journalism, she hopes to pursue a career in New York City. Her main focus is in broadcast journalism. Country music entered her life at a very young age. She and her father would dance around the house listening to George Strait and Brooks and Dunn. She was born in the city but has the heart of a country girl. You can contact her through her personal blog at http://thefuturenewyorker.weebly.com. gabrielle.hernandez56@gmail.com
---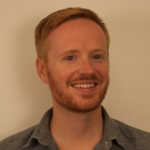 Dustin Hixenbaugh teaches writing courses at the University of Texas. He is a PhD candidate in Comparative Literature and is completing a dissertation on Cuban, Mexican, and United States historical novels. Before moving to Austin, he taught English at La Joya High School, which is located on the Texas-Mexico border. When he was four, his parents bought him a Fisher Price tape recorder and a couple Dolly Parton cassettes, and he has loved country music ever since. Recently, Dusty has also become an avid podcaster, co-hosting LitWit with his friend Carly Sweder and contributing to UT's Zeugma series. dustyh@utexas.edu
---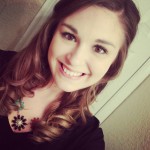 Tori Horvath is a senior Communication Studies major at the University of Texas. She was born in Austin, Texas, to two country music-loving parents, so she grew up listening to country music, most notably artists like George Strait, Reba McEntire, Alan Jackson, and The Dixie Chicks. At a young age, her mother taught her how to two-step, so she enjoys going to country dance halls with her friends and family. When she is not in school, Tori works at the YMCA, where she runs an after-school site for elementary school-aged children. tori.horvath@utexas.edu
---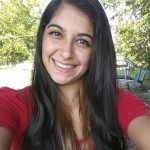 Jessica Jakobeit (also known as J.J.)is an undergraduate at the University of Texas and is currently studying Psychology and Spanish. Although her mother is originally from Mexico, her father was born and raised in Texas and has been a fan of country music artists such as Martina McBride and John Michael Montgomery since he was younger. Jessica was raised listening to those same artists and grew to love some other artists such as George Strait and Luke Bryan. She currently loves to dance all sorts of genres including country and visits dance halls on occasion. Jessica_Jakobeit@utexas.edu
---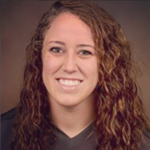 Holly Kern is a junior at The University of Texas. At Texas, her major is corporate communications with a minor in business. Along with being a student she's also a part of the Texas softball team. Holly is originally from Plano, TX, and in her spare time she likes to sleep, watch TV and listen to music. She also enjoys traveling and is excited for her trips to New Zealand and Las Vegas in December. Holly's love for country music comes from growing up around it, and her favorite country concert was the Eli Young Band last year. hollykern@utexas.edu

---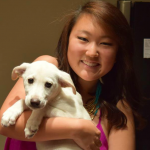 Minsu Kim is a fourth year Mathematics student at the University of Texas. She is an aspiring Math teacher and just started leading an after-school program with Girlstart at Northwest Elementary School and Rodriguez Elementary School. Minsu was born in Seoul, Korea, and before she moved to Austin, she lived in Maryland, right outside of Washington D.C. Until she got matched with a country music fan roommate during her first year of college, she had never liked country music. Thanks to the roommate, Minsu now loves country music and is trying to learn more about it through taking a related class at UT. sueminsu@gmail.com
---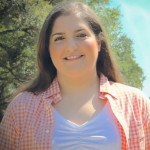 Dena Lipper is a student at the University of Texas. She is majoring in Social Work and is an aspiring Child Life Specialist. Prior to coming to Austin for college, she lived in Houston, TX, during her high school years, preceded by eight years in Ohio, and five years in McAllen, TX, where she is originally from. Dena has been a singer for basically her entire life, showing the big influence that music has always had on her personality. For most of her life, she was a frequent listener of pop music, but, after attending a George Strait concert at the Houston rodeo in 2012, country music became her clear music of choice. dlipper@utexas.edu

---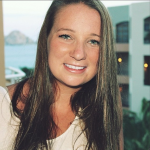 MaKayla Markey is studying Biology at the University of Texas. She is from San Diego, California. She is on the Women's Swim and Dive Team at the university. Growing up, she was always around musicians like Garth Brooks, The Dixie Chicks, Shania Twain, and George Strait. This sparked her love for country music, and from then on she continued her love for country music through avid listening and attending country music concerts. Currently her favorite country music artist is Kenny Chesney. After she graduates, she would like to attend pharmacy school so she can become a hospital pharmacist. makaylam9@att.net
---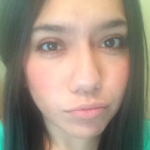 Carilu Martinez is a fourth-year Social Work major at The University of Texas. Her hometown is Dallas, but she is a resident in Austin, TX, for the time being. Being away from home was a bit challenging since she is very family oriented. Helping others is her passion, especially when it comes to dealing with kids. One of the organizations that she is a part of is S.M.I.L.E. (which stands for…). This organization is beyond exceptional because they mostly volunteer with kids who are fighting against cancer. martinez_carilu011@yahoo.com
---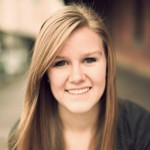 Erin McAtee is a senior Biology and Spanish major at The University of Texas. She plans on attending medical school in the fall, and spends her time leading the Longhorn Band and interpreting for Spanish-speaking patients at a Volunteer Healthcare Clinic in Austin. She has been in Texas since the age of 10 but didn't discover her love for country music until 10 years later. Her favorite artists are Zac Brown Band and Tim McGraw. erinmcatee@utexas.edu
---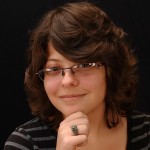 Jordanne Mickle is a sophomore radio-television- film turned education major. She enjoys watching television, hanging out with friends, and listening to country music. Growing up in Houston, she graduated from a school where country music wasn't cool. But she didn't care. At the The University of Texas, she is a part of a non-denominational Christian ministry called The Navigators. She would really like recommendations for more country music artists to listen to, so if you have any recommendations shoot them her way. jmickle@utexas.edu
---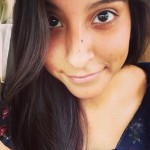 Alina Monzon is a fourth year student at The University of Texas and is studying Kinesiology and Health Education and has a minor in Education. She was born in Ft. Lauderdale, Florida, lived in Naples for a few years and moved to Austin, Texas, in 2003. She enjoys playing and watching soccer, playing the piano, being outdoors and fishing. Music is a big part of her life since she plays an instrument. She enjoys listening to different music genres, especially Spanish-language music since her family is from Mexico. After graduating, she plans on traveling and doing some type of volunteer work. alina.monzon@yahoo.com

---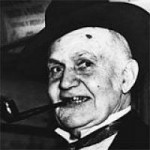 Emma Morgan is a sophomore at the University of Texas. She is a Corporate Communications major with a minor in Business. While growing up in Houston, she developed a love for country music at a young age. Some of her favorite artists include George Strait, Alan Jackson, Josh Abbott Band, and Tim McGraw. She hopes to get the opportunity to further her knowledge and love of country music while in Austin.  emma.morgan@utexas.edu
---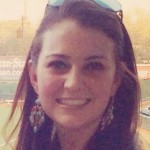 Katie O'Neil is currently a junior, majoring in advertising. She is from Marietta, Georgia but has no intention on returning there. She loves to read, work out, and hang out with her friends. Her friends tell her that her taste in music comes off the "Top 40" charts. She loves Luke Bryan and Jason Aldean like every other Georgia girl. Although, she pretty much listens to all types of country, really anything she can sing out loud too. katieoneil@utexas.edu

---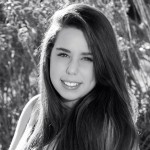 Tamar Oren is originally from Haifa, Israel, but currently resides in Houston, Texas, with her family. Tamar lives with her father, mother and two younger siblings. She comes from a conservative, Jewish Israeli home, and has lived in America for the past 10 years. Currently, Tamar is a student at the University of Texas, and studies Public Relations. When she was young, she always loved reading, drawing and music. When she was 12, she learned how to play the drums. During her childhood, Israeli music was played constantly, along with classic rock and alternative; therefore music was an influential role in Tamar's life growing up. tamar.oren@yahoo.com
---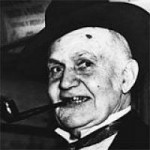 Lynden Orr lyndenorr@me.com

---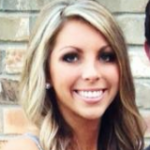 Hannah Parmer is from Deer Park, Texas, which is a small town outside of Houston. She is a sophomore at The University of Texas, majoring in sport management with business foundations. After college, she plans to work for a collegiate or professional sports team in the marketing and promotions industry. While growing up, Hannah went to many of the University of Texas football games and knew that was her dream school. Her love for sports started at a young age and still continues to grow. hparmer@ymail.com
---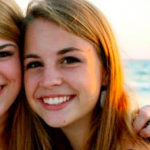 Ramie Payne is a student at the University of Texas. As a Speech-Language Pathology major, she hopes to attend graduate school after college and practice speech therapy with a focus on children with cranio-facial abnormalities. Prior to studying at UT, Ramie attended the Hockaday School in Dallas and was involved in Student Council, Field Hockey, and Lacrosse. Over the years, she has listened to many types of music, but country music is her favorite. Of all country artists, Zac Brown Band and The Dixie Chicks are her favorite because of their unique sounds and catchy songs. r.payne@utexas.edu
---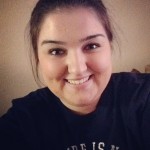 Lejla Pracic is a fourth year student at the University of Texas. She is pursuing a major in Kinesiology, Health Promotion. In addition to being a student, Lejla is employed with the Texas Athletics Department. Before moving to the United States 17 years ago, she lived in Bosnia and Herzegovina, where she was born. Lejla has two younger siblings, one brother and one sister. Her parents are divorced and have been for ten years now. Lejla has a true passion for helping others and is a strong advocate for education. After graduation, she plans to attend graduate school and start her career in the healthcare field. lejlapracic@yahoo.com

---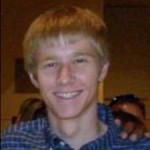 James Pruitt is a sophomore advertising major at the University of Texas at Austin. He was born and raised in San Angelo, Texas, growing up surrounded by the West Texas culture. He is an avid fan of George Strait, and enjoys good old-fashioned traditional country music from all the way back to Jimmie Rodgers to more recent artists like Easton Corbin. He attended Central High School, and prior to coming to UT he attended Angelo State University for a year. jpruitt3@utexas.edu
---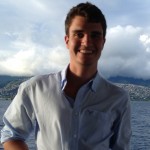 Keat0n Schlueter is currently a Junior here at the University of Texas. He is studying Biology/Premed and hopes to become a Cardiologist in the future. He was born and raised in Fort Worth, Texas before he decided to move here for school. He grew up listening to country music, and some of his favorite artists include George Strait, Garth Brooks and Eli Young Band. He has two older brothers and enjoys camping, traveling, snowboarding, playing drums and listening to as much live music as possible. keatonschlueter@yahoo.com
---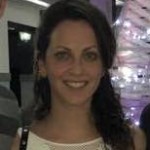 Abby Shamis is a student at the University of Texas at Austin. Currently a Junior, she is pursuing her degree in Kinesiology – Exercise Science in hopes of becoming a licensed physical therapist. Abby is a Chicago, Illinois native and grew up as a competitive figure skater. Now a days, Abby enjoys listening to all kinds of music and watching some college basketball and professional hockey (specifically the Chicago Blackhawks). abbyshamis@utexas.edu
---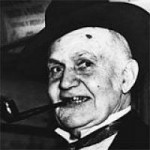 Shannon Smith is a 2nd generation Longhorn, an Austin native, and a 3rd year Undergraduate TexasMedia Advertising student at The University of Texas at Austin. She has worked part-time for a portfolio management company called Loan Science for a little over two years now. She has decided to go down Advertising Management track in The Stan Richards School of Advertising. Her goal is to go into the media side of advertising for an agency in New York or Los Angeles when she graduates. Country music has always been a big part of her life, so this semester she decided to enroll in "The Rhetoric of Country Music" class. smith.shannon2016@utexas.edu
---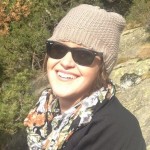 Elizabeth Stack is an undergraduate student at The University of Texas pursuing a bachelor's degree in Psychology. Before coming to Austin, Elizabeth spent time living in Barcelona, Spain, working as a volunteer at a community development center for underprivileged youth. It was there she began her interest in live music, and hopes to pursue a career in creative development. Elizabeth attended high school in San Antonio, Texas, but has been splitting her time between there and New Hampshire from a young age. Elizabeth is a member of the UT Water Ski team, and is active within public relations organizations. lizstack@ymail.com
---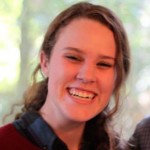 Julianne Staine is a journalism major at the University of Texas at Austin. She is from Houston, Texas. Being raised in Texas, she has grown up around country music and always attended the Houston rodeo as a kid. She loves all music, and while country music isn't her favorite genre, she has a soft spot for the likes of Tim Mcgraw, Johnny Cash, and my generations' favorite, Taylor Swift. julianne.staine@gmail.com
---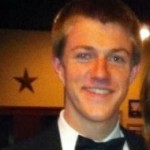 Reid Thompson is a sophomore at The University of Texas at Austin. He is an economics major with a business foundations certificate. Born and raised in Dallas, Texas, Reid has been around country music his entire life. While he listens to the newer music out of Nashville, he prefers authentic Texas country. reidthompson@utexas.edu

---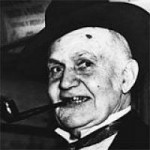 Daniella (Danni) Torres is a second year Human Development and Family Sciences major from South Houston, Texas. When it comes to her taste in music, she pretty much listens to everything with the exception of hard rock. She started listening to country music in about 7th or 8th grade. Although she enjoys country music, she is not really aware of its history/origins; however, she is looking forward to expanding her knowledge on the different subgenres of country music along with their histories. daniella_torres94@hotmail.com
---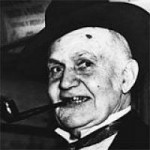 Abby Wills is a student at the University of Texas. She is a freshman that studies Public Relations. Before moving to Austin, she lived in Dallas. She enjoys singing and going to concerts. She loves all kinds of music but her favorite would have to be country. Her current favorite artist is Eric Church. abby.wills1@gmail.com