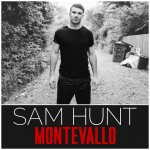 On October 27th, Montevallo, the debut album by the new hot country music artist Sam Hunt, was released. Zach Crowell and Shane McAnally produced this Country Pop album under the label MCA Nashville. New music is always so exciting especially from a very new and already popular Country Music artist. It is also exciting to see that Sam Hunt wrote all of the songs on the album with some help but for the most part he is the main writer. This is his first studio album ever! Before this album he came out with the popular single, "Leave the Night On", which is on Montevallo. Hunt also released "X2C," a four song EP, intended as a preview for his first studio album. The EP debuted on the No. 36 on the Billboard 200 and No. 5 on Billboard's Top Country Albums chart. This is the only music he has with his label MCA Nashville.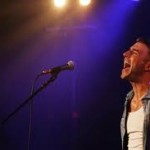 Though he's taking the spotlight as a solo artist for the first time, Hunt is not exactly new to the Country Music industry. Before signing with MCA Nashville he had a 15 song mix tape and one single called "Raised On It". He has also co-written a few popular songs, like Kenny Chesney's 2012 single "Come Over", for which he received an award from ASCAP. Hunt also wrote two singles released in 2014: Keith Urban's "Cop Car" and Billy Currington's "We Are Tonight". Even though he has had recent success with music it hasn't always been his passion. Sam Hunt was a college football quarterback at both Middle Tennessee State University and University of Alabama at Birmingham. After college he was briefly signed as a free agent with the Kansas City Chiefs.
So as you can see this is Sam Hunt's first actual step onto the country music scene. So far he has had lots of positive feedback from fans. His single made it on US Billboard Hot 100 38 times. I expect that Montevallo will experience the same type of success since the single is from the album. It will be very exciting to see how listeners will react to the album.  I love when I am able to discover an artist early on in their career because you can watch how they grow in their music and how they transform throughout their career. Definitely give Montevallo a listen when you can it is a very fun listen that will get you singing along as well as make you a new fan of newcomer Sam Hunt. He is currently on his CMT Tour: Up in Smoke with Kip Moore and Charlie Worsham that started in September and will continue through November at venues across the U.S.
---
Tracks:
1.
"Take Your Time"
2.
"Leave the Night On"
3.
"House Party"
4.
"Break Up in a Small Town"
5.
"Single for the Summer"
6.
"Ex to See"
7.
"Make You Miss Me"
8.
"Cop Car"
9.
"Raised on It"
10.
"Speakers"