Lights flashing, fans screaming, and music blaring; the iHeartRadio Country Festival 2014 was in full swing. It was held at the Frank Erwin Center in Austin. Obviously, Austin was a perfect place to have one of the best country lineups to date. Luke Bryan, Jason Aldean, Florida Georgia Line, Eric Church, Lady Antebellum, Hunter Hayes, Carrie Underwood, Jake Owen, and Dan + Shay all blew the roof off. My favorite performance was Eric Church. He played a lot of the songs on his newest album, but didn't forget to play "Springsteen" and "Drink in My Hand." Without a doubt, the artist that had the biggest reaction from the audience was Luke Bryan. Maybe it was because he performed last, or maybe it was because all the ladies go crazy for him.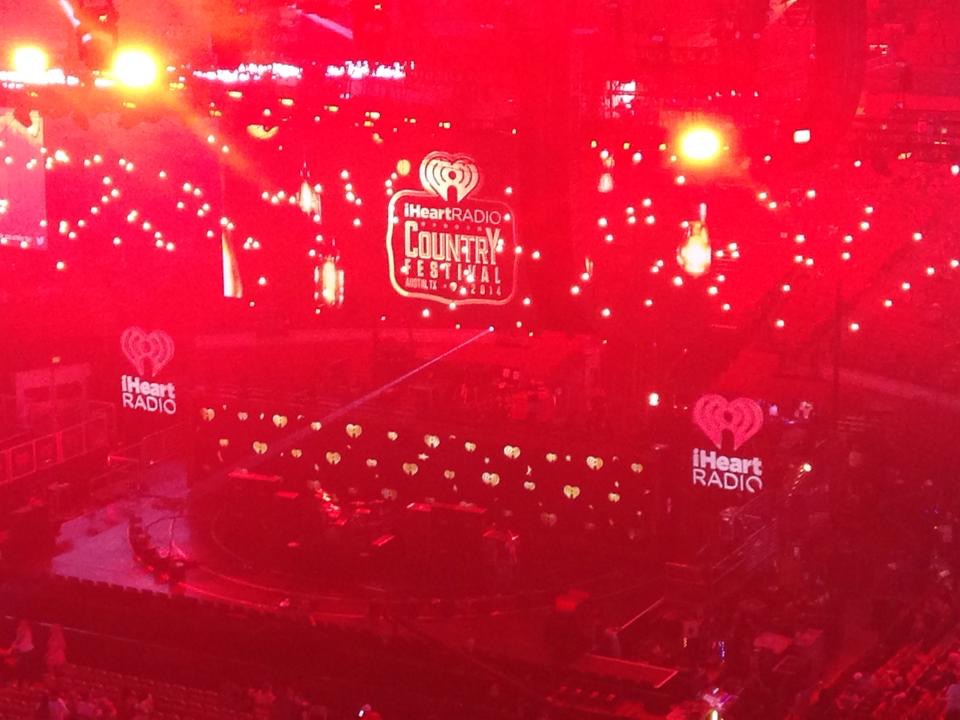 St. Jude Children's Research Hospital was the official charity partner of the event, and this altered my impression of country music. We all know the stereotypes: beer chugging, short shorts, and cut off t-shirts. This concert was different. It shifted the spotlight to an important cause, and the crowd loved it. I have never heard of a rap or hip-hop concert that had a charity sponsorship.
The iHeartRadio Country Festival was the second country festival that I've been exposed to. Back home in Minnesota, WE Fest is the festival of choice for country fans. The alcohol-induced crowd camps out for three nights and every day seems mashed together. It holds a similar big name lineup, but also has some small label bands perform as well. In comparison to concerts that differ in genre, country music concerts have always been the most fun! Everyone sings every song. People dance, make friends with strangers, and are all there to support the country music industry.
Looking back, the iHeartRadio Country Festival was the best concert I've ever been to. The fact that it was in what we most call "The Live Music Capital of the World" made the concert seem that much more relevant in country music terms. After learning about Austin's role in Willie Nelson's career, I now realize how important Austin was to the progression of country music. Now all I can think about is getting tickets for the next festival. Who is going to be in the lineup? Who do you want to see the most? Have you been to a big country music Festival? I'm just hoping that Eric Church comes back for another time around.