Written by Brittany Fietsam. 21 October 2014.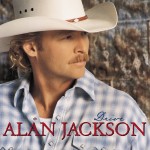 How often do you actually think about the albums you download- like who wrote the songs and why they wrote them? More often than not, people sing along to their favorite songs, selectively relating them to their own personal lives without ever considering the broader meaning. However, most albums have a deeper significance that can provide people insight into how different events may affect artists. In 2002, Alan Jackson released his hit album Drive, which was produced by Arista Nashville. The album was very different from his previous hit albums such as Here in the Real World (1990) and A Lot About Livin' (And a Little 'Bout Love) (1992), that featured numerous honky tonk songs about drinking, living, and crying over lost love. When the album was released and what the songs meant to Jackson and his fans played a huge role in the success of Drive (2002), his most successful album.
There are multiple reasons for the release of Jackson's album Drive in 2002. The most obvious reason was because it was just that time for Jackson to release another album by Arista Nashville. The album released before Drive was When Somebody Loves You, which was released in 2000. Although there were some good singles on the album, such as "www.memory," the album did not take off like some of his earlier ones. In the Vancouvor Sun Newspaper, editor Larry Pynn questioned if Jackson would be able to "turn around this ugly stampede before he winds up flatter than a road-kill armadillo." In his article "Part-Time Rabble Rouser: Alan Jackson Makes Fun of the Country-Music Industry But Isn't Above Rewriting Lyrics To Appease a Tour Sponsor," Pynn discussed that Jackson was beginning to appear contradicting and even though he had been successful in the early 90s, if he did not pick it up, fans would basically be done with him and his music.
Along with just trying to stay relevant, Jackson needed to give his fans an album full of songs that took them back to the roots of country music. Wallenfeldt, the primary contributor of the article, "Country Music Crosses Over To The Pop Charts: Year in Review 2000," examined country music between the 1990s and into the 21st century. Beginning in the early 1990s, country music began to crossover to pop country. Some successful artists who did this around this time were Garth Brooks and Shania Twain. Because Jackson's roots were in honky tonk music, it was important to him to produce an album that did not contain a lot of the pop sounds that were increasing in popularity.
Drive definitely was a more nostalgic album than any of Jackson's previous albums. His song "Where Were You (When The World Stopped Turning)" was released shortly after September 11, 2001. This song remains Jackson's biggest hit because of how touching it was and how it brought Americans together in love. This was not Jackson's only super nostalgic song on his album though. "Drive (For Daddy Gene)," was about a man recalling his childhood and the bond he had with his father. In the last verse, Jackson recreates his most precious memories, driving around with his father, with his daughters by letting them drive his Jeep.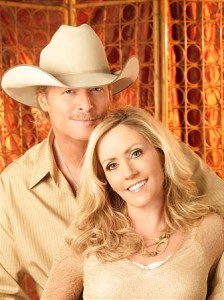 Many of the other songs on the album were love songs, but not like the love songs people would normally expect to hear from Jackson. The love songs on Drive and his album When Somebody Loves you released in 2000 were more sentimental than most of his previous honky tonk love songs. His short separation from his high school sweetheart and wife in 1998 may be the reason behind this.
Although Jackson's fans may not have been expecting such a nostalgic album like Drive, the album was exactly what he needed! After his album Who I Am (1994), Jackson seemed to have lost a lot of popularity. Drive seemed to kick his career back into business while pleasing his current fans and gaining some new ones. The sentimental route was a good choice for Jackson and Arista Nashville. Four songs from the album, "Drive (For Daddy Gene)," "Where Were You (When the World Stopped Turning)," "Work In Progress," and "That'd Be Alright," all reached at least number three on the US top Charts. Jackson secured his relevance at the time and people were listening to him again.
Even though in the early 2000s a lot of people were listening to country-pop crossover songs, Jackson's traditionalistic sentimental album was pleasing to his audience. Jackson had experimented with the contemporary country pop music, like in his 1998 song "I'll Go On Loving You," but it was at that time when he was losing people's interest. Country music is known for the stories it tells and the fact that a lot of it is relatable, whether it is during a happy or sad time. Going back to his honky tonk roots but adding more emotional lyrics, such as "Designated Drinker" and "First Love," allowed his listeners to better connect to his music and increase his popularity again.
Out of the thirteen songs on Drive, there were only four Jackson did not help write. The songs vary in who Jackson's intended audience was. The song "Drive (For Daddy Gene)," was dedicated to Jackson's father, but it is also geared toward and relatable to all fathers. "Where Were You (When the World Stopped Turning)," was intended for Americans and most of the other songs, like "Once In A Lifetime Love," were for his wife.
In conclusion, Alan Jackson has had a respectable and fairly successful career as a country music singer/songwriter. In the article "Country to the Core; Alan Jackson Stays True To His Roots – and Fans," author Ray Routhier pinpoints Jackson's success to the fact that he "sticks with his roots" every time he produces a song or puts out an album. Although many would argue this case, including Pynn, both sides reach a consensus on one fact: Jackson's album Drive was crucial to his career because of the impact it had on Americans and fans. His timing was great, both specific to his career and overall in country music. Drive showed everyone a softer side of Jackson and people liked it. Even though it is not likely to hear a new Alan Jackson song on the radio today, his name remains respectable, arguably due to the success of his 'come back' album, Drive.
---
Tracks:
"Drive (For Daddy Gene)" (A. Jackson)
"A Little Bluer Than That" (M. Irwin, I. Kelley)
"Bring On the Night" (A. Jackson, C. Craig, K. Stegall)
"Work in Progress" (A. Jackson)
"The Sounds" (A. Jackson)
"Designated Drinker" (A. Jackson)
"Where Were You (When the World Stopped Turning)" (A. Jackson)
"That'd Be Alright" (T. Nichols, M. Sanders, T. Sillers)
"Once in a Lifetime Love" (A. Jackson)
"When Love Comes Around" (A. Jackson)
"I Slipped and Fell in Love" (H. Allen, J. Wiggins)
"First Love" (A. Jackson)
"Where Were You (When the World Stopped Turning) [Live from the 35th Annual CMA Awards, Spoken intro by Vince Gill] (A. Jackson)
---
Works Cited
Pynn, Larry. "Part-time rabble rouser: Alan Jackson makes fun of the country-music industry but isn't above rewriting lyrics to appease a tour sponsor." CanWest Interactive, a division of CanWest Global Communications Corp. 9 November 2001. LexisNexis Academic. Web. 12 Oct. 2014.
Routhier, Ray. "Country To the Core; Alan Jackson Stays True To His Roots – And His Fans."Portland Press Herald (Maine). 12 Sept. 2002. LexisNexis Academic. Web. 6 Oct. 2014.
Seymour, Craig. "Alan Jackson Tops Country Music Awards." The Atlantic Journal-Constitution. 7 November 2002. LexisNexis Academic. Web. 12 Oct. 2014
Wallenfelt, Jeff. "Country Music Crosses over to the Pop Charts: Year In Review 2000."Britannica Book of the Year, 2001. Encyclopedia Britannica Online. Encyclopedia Britannica Inc., 2014. Web. 13 Oct. 2014.