Written by Tamar Oren. 21 October 2014.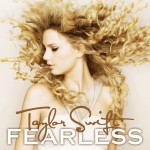 "Taylor Swift is a seven-time Grammy winner, and the youngest recipient in history of the music industry's highest honor, the Grammy Award for Album of the Year. She is the best-selling digital music artist of all time, and the only female artist in music history to twice have an album hit the 1 million first-week sales figure." But the numbers don't tell Taylor's story half as well as her music does. Taylor Swift is an American singer, songwriter, and actress, who can summarize those feelings and thoughts that run through every little girl's head in a few short minuets, allowing her fans to feel loved, understood and safe. Swift stated that she has written sings about all of her ex-boyfriends, and that they are the greatest inspiration for her. Throughout her musical career Taylor has experienced hardships in relationships and love, and chose to evolve her career around those experiences. Taylor's songs recap her feelings, hopes, dreams and fears. Taylor's ability to connect to her fans on a personal level is what made her an instant success in the American public.
Taking her inspiration from artists such as Shania Twai and the Dixie Chicks, Taylor Swift crafted original material that swiped the nation. Even though Taylor Swift's first official album came out in 2006, Swift has been performing since the age of five in Wyomissing, Pennsylvania. Swift was performing karaoke songs, and was always crowd favorite. Constantly writing, singing, and practicing the guitar, Taylor Swift was dedicated to becoming a country singer. As Swift grew older, her dedication and commitment to music grew stronger; her parents realized that in order for her dream to come true, they needed to become more involved in her musical career. The Swift's then began making regular visits to Nashville, Tennessee, where Taylor began performing casually and meeting people in the country music industry. Seeing how essential being in Nashville was to Taylor's career, the Swifts made a big move, from small town in Pennsylvania to the country capital of the world, in hopes of achieving Taylor's dream of becoming a country singer.
Performing original songs at venues and café's, it was at one such performance that she was noticed by record executive Scott Borchetta, who signed Swift to the Big Machine Records. That summer of 2006, her first single "Tim McGraw" was released, a song inspired by her one of her favorite country artists. The song was an immediate success, spending eight months on the Billboard country single charts. After the release of her first album in 2007 Taylor Swift, Swift continued a touring schedule, which only spread the Swift sensation to the American public. That November Swift received the Horizon Award for best new artist from the Country Music Association (CMA), capping the year in which she emerged as country music's most visible young star. At this point, Taylor Swift has taken over the nations heart and become a spreading sensation with the release of her album Fearless in 2008.
In Swift's second album, Fearless, Taylor has already been exposed to the fame, the fortune, and all that comes along with it. While her songs were still original, relatable, and evolved all her new experiences and relationships, magazines such as the Rolling Stones recognized that "Swift demonstrated a refine pop sensibility. Managing to court the mainstream pop audience without losing sigh of her country roots." Swift aimed to extend her dominion beyond the country-music-loving fans, and that transition from her first album to the second album was a big change for the Taylor Swift fans. Along with other music critiques that worried that she was drifting away from the country genre, Swift remained calm and trusted herself, and her fans. Swift repeatedly stated that changing her sound is a part of being an artist, but as long as her lyrics remain true, original and reached her fans, Taylor embraced the shifts and changes that she went through in her musical career.
Fearless is an album dedicated to romantic love as he theme of the album. Swift was very careful while choosing the name of the album, and once the album's first track was done, Swift gave her own personal definition to the word fearless. To her, "fearless doesn't mean you're completely unafraid and it doesn't mean that you're bulletproof. It means that you have a lot of fears, but you jump anyway." Swift was not sure what to title the album, Swift decided to find a "fearless element to the themes and messages behind the songs", and titled the album Fearless. Swift admitted that she was heavily influenced by Sheryl Crow and Brad Paisley's lyric styles, the way they told their own personal story while having a humorous nature. Swift explains, "I really try to write more about what I feel and guys and love because that's what fascinates me more than anything else — love and what it does to us and how we treat people and how they treat us. So pretty much every song on the album has a face that I associate with it." The first track recorded in the album was the song "Fearless", a song that talks about taking chances, and not being afraid to being in the moment, being vulnerable and taking risks.
The songs on this track range from love-gone-wrong scenarios such as the song "Breathe," to "Your Not Sorry," a song about the moment a relationship comes tumbling down because of a lying, secretive partner. While writing this album, Swift experienced the fallout of her relationship with Joe Jonas of the Jonas Brothers. The song "Forever & Always" was written in a state where he noticed Jonas' slow shift away from her, and wondered why. When Jonas ended the relationship, Swift decided to add this song to the album, because she wanted to address the breakup via music, for it was "a dramatic experience in her life." One of the most popular tracks on this album is the song "Love Story", which expresses a love interest who her family did not approve of. Swift has always loved William Shakespeare's Romeo and Juliet, but always wished there as a happy ending, a feat she believed the characters deserved, therefore she made that be so. This album covers Swifts, past, current and present experiences with boys in relationships, and truly gives her fans an insight to what she really feels. Swift said references to her relationships on Fearless are more veiled than on past songs, like the VMA-nominated "Teardrops on my Guitar," in which she calls out her former crush by name. "On this album, I had the opportunity to be more general, and it might have done me some good to be general," she said. This album was not as much about the specific person in Swift's life, but more about the experience that the person gave her, and the impact it had left on her. Fearless is less about the singer being "Taylor Swift" but more about being a girl, who goes through experiences, like falling in and out of love.
In this era, it is safe to say that what most young girls think about, are boys. Boys, relationships, and love, are three main components to a girls experience in growing up, developing, and exploring. The time of this album's release is 2008, but will remain relevant in 2020. In 2008, young girls were experiencing heart aches, good days, bad days, relationship fallouts and falling in love, and young girls will also be experiencing these events in the future to come. Relationships and love are a part of life; therefore songs that are describing these emotions and experiences will always be relevant. The songs on this album are timeless, which is what allows it to be so successful. The reason Taylor Swift is successful at being relatable to her target audience, who are young females, is because Taylor Swift is not afraid to share her personal and private experiences with the world. These experiences that she expresses via music are events that all girls go through, but don't talk about. Taylor Swift is saying what all the girls are too afraid to say out loud, and that is what makes her admirable to her fans.
---
Tracks
"Fearless"
"Fifteen"
"Hey Stephen"
"White Horse"
"You Belong with Me"
"Breathe" (feat. Colbie Caillat)
"Tell Me Why"
"You're Not Sorry"
"The Way I Loved You"
"Forever & Always"
"The Best Day"
"Change"
---
Works Cited
Fearless Platinum Edition (CD). Taylor Swift. Big Machine Records 2008. BMRATS0250.
King, Jackie Lee. "Taylor Swift – A Place In This World." UnRated Entertainment Magazine. N.p., July 2007. Web. 10 Oct. 2014
Graff, Gary. "Living 'Fearless'. " Living 'Fearless' Taylor Swift Talks about Her Whirlwind Rise to the Top. Oakland Press, 26 Mar. 2010. Web. 10 Oct. 2014
Ray, Michael. "Taylor Swift." Encyclopedia Britannica Online. Encyclopedia Britannica, 14 Aug. 2014. Web. 13 Oct. 2014.
Rosen, Jody. "Taylor Swift Fearless Album Review." Rolling Stone. Big Machine, 13 Nov. 2008. Web. 8 Oct. 2014.
Vena, Jocelyn. "Taylor Swift Says She 'Owed It' To Her Fans To Be Open About Joe Jonas Breakup." News. MTV News, 11 Oct. 2008. Web. 13 Oct. 2014.
Kawashima, Dale. "Special Interview (2007): Taylor Swift Discusses Her Debut Album, Early Hits, And How She Got Started." Taylor Swift Interview 2007. Song Writer Universe, n.d. Web. 10 Oct. 2014.