1986 will forever be remembered as the year of the Iran Contra affair, the first airing of The Simpsons, and the banner story of Jessica McClure falling into a well. These events didn't leave much for country music singers to write about. Some artists sought fame outside of producing new music. Dolly Parton launched her show "Dolly," but after starting out hot, it crashed and burned. While Dolly's show was struggling, the charts were dominated by George Strait, Kenny Rodgers, Alabama, Rosanne Cash, Dolly Parton, and for three full weeks Randy Travis's hit single "Forever and Ever, Amen." Country music was in full swing moving towards the neo traditional sound demonstrated by singers like these. They were on a rampage to bring back the swingin' sounds of the honky tonks of the 40s and 50s.
In the pursuit of more traditional sounds, country artists turned to a timeless theme, love. Along with Randy Travis dominating the charts, "Crazy Over You", "Don't You Go and Leave Me," "Fallin' for You for Years," and "Those Memories of You," were all songs that shined as number one in 86'.  With people begging for more twang in the voices of Country music stars, George Strait had no problems selling his fans some "Ocean Front Property" all across America.
Born in 1952 to a middle school teaching mother, and ranching father in Texas, George Strait was meant to be a traditional southern gentleman. He was raised by mostly his father as his mother walked out on the family when George was just a boy. Strait was well educated, and enrolled in college after high school, but could not go on much longer without his high school sweetheart, Norma. She was the most prominent female figure in his life, a role his mother never filled. After a short exposer to higher education, Strait dropped out, married his high school flame, and then joined the army. While serving his country, he would pass time playing guitar, singing songs, and talking about girls… just how army men do. In 1975 after being honorably discharged from the Army he returned to Southwestern University in Texas to study agriculture.
Although he had the intention of carrying on the family ranch, he ended up forming the country band "Ace in the Hole." This band signed with a Dallas based label in 79 and did alright for themselves. They wrote and toured until Strait released the hit single "Unwound." This song shot right up to the top of the charts. George Strait had showed that reviving the honky tonk and western swing styles of the 1940 and 1950s was worth the time. The pop country sounds that were emerging would now take a back seat to this new music with a classic sound. It seemed that every word that came out this Texas country singer's mouth would turn to gold. He only continued to gain momentum as he moved through the 80s, the early part of his astounding career.
George sang love song after love song, touching on all sorts of human emotions. His fans couldn't get enough of it. A humble Texas singer at the start of his career was not one to seek out too many interviews. As he was really coming into fame in the year 1986, tragedy struck his only daughter, Jenifer. She was killed in a car accident in the summer of 1986. Many say George tended to shy away from interviews because of this tragic accident, but I think he was just more focused on music. In a rare interview with him, Billboard Magazine asked all sorts of questions about his astounding career. When asked why his career had been so successful George responded "I've always had a knack for picking good songs for myself. I've always said that it's hard to put my finger on what it is exactly that tells me that a song is right for me, but it comes down to the melody first. You can have a really well-written song, but without a great melody it's probably not going to go too far." This special talent was certainly used to make "Ocean Front Property" the classic that it is today.
By the year 1987 George Strait was already a force in the area of traditional twangy tunes. Six years after the release of his fame bringing first album, "Strait Country", which included his first hit song "Unwound," George was the voice of new traditional country music. His voice was coveted by country songwriters across America. For the creation of "Ocean Front Property," a super team of writers was assembled.
The first of this three man writing team was handpicked right out Texas. Dean Dillon had showed that he was a fantastic writer, but primarily to a native Texas audience. Dillon was a local Texas hero, and a personal friend of George's, he apparently helped with over 50 Strait songs. Dean Dillon had already written "The Chair" for George Strait, and would also help him with "Easy Come Easy Go." Dillon wrote for a plethora of artists, but it seemed that Strait was one of his favorites. Dean Dillon and Strait were the Jordan and Pippen of country music, but they still needed a Rodman, and Ron Harper to turn this song into a winner.
Being together with Norma all his life, George would struggle to write about leaving, and he needed to draw on somebody else's life experience. Hank Cochran had already established a great name for himself writing with Eddy Arnold, Patsy Cline, Merle Haggard, Waylon Jennings, Willie Nelson, Elvis Presley, and George Strait. He was also familiar with relationships ending. After Cochran wrote for Jeanie Seely's smash hit "Don't Touch Me," he divorced his current wife and married Seely. This famous marriage worked to produce a few songs, but after 10 years the spark was gone. Cochran filed for his second divorce. Being so great with words, Cochran did not spend much time single. He soon met his final wife Suzi. The two of them had four children together, and Suzi survives him, and his astounding accomplishments as a country music writer.
The last of the trio of writers working with George was Royce Porter, a rockabilly legend. Porter also hailed from Texas, and it was quite possible that Strait discovered his songs in Honky Tonks and bars. He had touched in love songs as he wrote "It ain't cool being crazy about you" for Strait. He also wrote "Homecoming 63'" carries a similar tune and mood to "Ocean Front Property." He was the final piece of the puzzle to make a complete song. Royce Porter, like Dean Dillon, was no stranger to working with George Strait, and that is likely why he was included in this super team of songwriters.
This super team produced the perfect breakup song. "Ocean Front Property" makes for the perfect breakup song because it is so subtle. It isn't until listeners stop trying to figure out where the ocean touches Arizona and listen closely that the true meaning of the song is understood.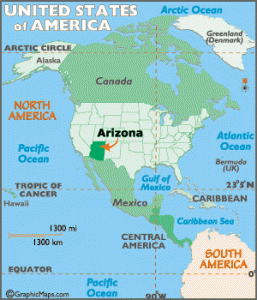 Upon a closer listen, it can be seen that the singer is on his way out, claiming that he no longer loves his wife. As the unforgettable chorus comes through listeners understand that he is just lying. He is going to miss her, and he can't deny it. This tale of love lost with an unforgettable melody, was an instant hit. It shot right up to the top of the charts. In live shows you can hear the crowd clapping along with the beat. The clapping ceases as the steel guitar is introduced, and Straits smooth voice comes in with the harsh words of "I won't miss you!"
Everything came together for this astounding group of men to write "Ocean Front Property." For Dean Dillon and Royce Porter it added just another song to the long list of George Strait hits that they worked with. For Cochran it helped create closure for his previous divorces, and showed that he could write for strong male presences in the neo traditional era, not just up and coming females. 1986 was a year of nostalgia in country music, and George Strait had no trouble using it to propel his spectacular career even higher. In the end, I don't think that this song deserved to be number one, and if you'll buy that… I've got some ocean front property in Arizona.
Erlewine, Rovi, Steven Thomas. "George Strait Bio | George Strait Career."CMT Artists Beta.          Georgestrait.com, 2016. Web. 01 Mar. 2016.
"George Strait, Bio." Bio.com. Ed. A and E Television. A&E Networks Television, n.d. Web. 01 Mar. 2016.
Lewis, Randy. "Hank Cochran Dies at 74; Country Music Songwriter." Los Angeles Times. Los Angeles         Times, 16 July 2010. Web. 01 Mar. 2016.
Spong, John. "This Man Has Written More Than Fifty of George Strait's Songs – Texas Monthly." Texas                      Monthly. N.p., 21 May 2014. Web. 01 Mar. 2016.
Waddell, Ray. "George Strait: The Billboard Cover Story Q&A." Billboard. Billboard, 13 Aug. 2013. Web.    01 Mar. 2016.