Written by Laura Morales. 1 March 2016.
Before Sam Hunt was producing chart topping singles, he used to be out on the field at the University of Alabama playing football. To pass time during practice, he would pick up a guitar and eventually taught himself how to play. Through the act, he found a joy and appreciation for music. So much that when his football career wasn't as promising as he had once hoped, Hunt moved to Nashville and became a songwriter. He mastered the craft of songwriting and wrote multiple hits for other country artists. Over time, he started writing songs that were more suited for him and from that point forward became Sam Hunt.
"Take Your Time", Hunt's second single off his album Montevallo was co-written by Hunt, as well as two of his other songwriting partners, Josh Osborne and Shane McAnally. It was then released to the radio stations November 24, 2014, and positioned at number 55 on Billboard's Country Airplay as well as number 35 on Billboard's Hot Country Songs. Eventually, "Take Your Time" was able to climb the charts and hit number one on both Billboard's Country Airplay and Billboard's Hot Country Songs.
The song follows the story of a young man who meets a girl at the bar and wants to get to know her. Instead of going up to her and proposing they spend the night together, he approaches her and tells her he wants to take the time to know more about her. According to Hunt, the guy portrayed in the song is confident in his interactions with the girl, but at the same time he's vulnerable. Osborne, one of the song's writers, says that he had a song title idea, "Take Your Time", and pitched it to Sam Hunt. Hunt really liked it and they got to work. They toyed the idea of a guy telling a girl "'I'm not trying to take your friends away from you, I'm not trying to do this … I just wanna take your time' — almost like a sales pitch". Hunt was sold on both of those ideas, and the rest of the songwriting process strived to achieve that. The song is a  'mid- tempo' ballad, which plays well to the lyrics of the song. It's slow enough to emphasize that he "just wants to take her time" and not move into things too quickly, but it does pick up tempo, which allows for the constant repetition and insistence to be noticed.
Even though the song is classified within the country genre, it has received mixed reviews from many because it shies away from 'traditional country'. People believe his music and this song are not country because Hunt likes to blend genres and is influenced by R&B. According to Taste of Country, "the song fuses Hunt's R&B and soul influences with contemporary country to create an edgy track, and its spoken-word rhythmic elements", which aren't staples of country music. During an interview, Hunt told ToC that " [if] I have to bend or box in this thing to be country, then maybe that's not the route for me", and because of that he doesn't write for a particular genre. Due to the growing popularity of the song and it's trickling success in pop stations, many were bothered. Hunt claims that it was never his intention to be controversial but he kind of likes the fact that his music has the ability to  start conversations about music and genres crossing.
Hunt has also asserted that "[he likes] disagreement, because it forces both sides to question their own opinions and why they feel that way", and this perspective is a smart move for him when it comes to music because this controversy stirs up a lot of buzz about his song. Many people are rushing to the  comment section of his music video on Youtube, taking advantage of the medium, and expressing their feelings regarding the song.
Some people leave comments about the fact that the music isn't country. For example, Pliantcorn96 wrote, "THIS IS A POP SONG NOT COUNTRY GET OFF THE COUNTRY STATION LOSER!!". Many, like Ashley Potter, comment "love this song". There are a lot of people though, that express their fascination with the song despite the genre. Jennifer Nein wrote, "I don't care if he's country or not, love this song, and love this video!!!!" and edquispel is on the same page as her because he wrote "This considered country? Never liked a country song my entire life, but this dope." These kinds of comments and disagreeing point of views are the kinds of things that Sam Hunt wants, are the reason his music and this song have generated a lot of buzz and attention.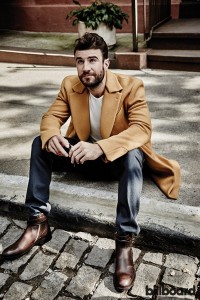 Another reason for the constant attention is Sam Hunt's image. He has over 1.1 million followers on Instagram where he posts anything from promoting his music to pictures of himself. A lot of the pictures showcase Sam Hunt's fashion sense, which has led him to make headlines for his style. There have been remarks made about how his appearance has influenced his music, and a Youtube user named Maricela Jeter comments that "these young country singers sell their sex appeal more than their talent….". His style isn't typical of the average country singer and it adds to the controversy. When people or topics are controversial, the public is constantly searching and discussing it.
As a result of all the attention, the song hit number one in the country music stations, sold 1,944,000 copies, and went double platinum. It was a big hit, and instead of making any other music video with him chasing a girl around, Hunt and Tim Mattia decide to tackle an important issue with their video. They knew a lot of people had heard of the song and were able to make a statement with the video.
The video for "Take Your Time" was released March 13, 2015, and the storyline involves domestic violence. Even though the lyrics aren't exactly about this issue, and the song focuses on a guy trying to get close to the girl, the video still works with the song.
The music video starts off with two people fighting, which foreshadows the ending of the video. It then shows shots of a happy couple and the girl having a good time. Eventually the encounters between the couple escalate and there is a lot more violence and abuse between them. Hunt follows her through all of this and keeps a close watch. He befriends the girl and learns that he has feelings for her, but he understands that she is in a bad and abusive relationship and doesn't want to pressure her into anything, but just wants to get to know her. The lyrics in the song say "I don't want to steal your freedom", which says that he doesn't want to hurt her like her husband does. One day, she gets the courage to leave and her husband is trying to stop her, but Hunt steps in and fights him, and she is able to get away.
When interviewed about why the video was created this way, Hunt states that he wanted to make the female character strong and not someone who was just at a bar like a typical video could have made it seem. For Hunt's upbringing, respecting women was very important. The women in his life always made it a mission for him to know that it was important for him to value and respect women. With domestic violence being a prominent topic in the media, especially on sports, it was probably important for Hunt to shed some light into the topic. Domestic violence is obviously not a light subject, and because it is in his music video and a serious issue, many people watched it, creating  more traffic on the video and fans of the song.
Like the song, the video had mixed reviews, but it was overall well received because it showed a different side of Hunt, which is something he enjoys doing. The different controversies surrounding the song and the edgy and risky topics that the music video covers, is enough to continue to propel Sam Hunt into success. "Take Your Time" although at first doesn't seem like a typical country song it does have the story aspect that country music has and continues to be on the country music rounds and charts.
---
Works Cited
Dukes, Billy. "Sam Hunt Shares R&B Influences." Taste of Country 14 Feb. 2016. Web. 21 Feb. 2016.
Howell, Coti. "Sam Hunt's 'Take Your Time' Video Is Unexpectedly Dark and Intense." Taste of Country 13 Mar. 2015. Web. 22 Feb 2016
Hunt, Sam. "Sam Hunt-Take Your Time." Online video clip. YouTube. YouTube, 13 Mar. 2015. Web. 22 Feb. 2016
McKenna, David. "For Sam Hunt, onstage growing pains." Washington Post  16 Feb. 2016. Web. 22 Feb. 2016.
Ostrick, Taylor. "Sam Hunt charms listeners with controversial new single." Axs 15 Feb. 2016. Web. 22 Feb 2016.
Payne, Chris. "Billboard Cover Sneak Peek: 5 Ways Sam Hunt Is Breaking Down Country Stereotypes." Billboard. Web. 23 Feb. 2016.
Richards, Chris. "Another country: Sam Hunt maps out Nashville's bold new future." Washington Post 5 Nov. 2014. Opposing Viewpoints in Context. Web. 22 Feb. 2016.
Whitaker, Sterling. "Lyrics Uncovered: Sam Hunt's 'Take Your Time'." Taste of Country 19 Feb. 2015. Web. 22 Feb 2016.