by Julianne Staine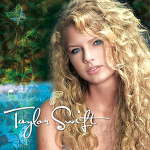 Remember when Taylor Swift's music actually sounded country? Before the productions and the pop sounds, there was a 16-year-old Taylor Swift with a southern drawl and hometown lyrics. Swift's debut album Taylor Swift came out in October 2006 when Swift was 16 years old. It has been almost 10 years since her first album entered the music scene, but when comparing her current sound to that first album, it seems like a lifetime ago.
Taylor Swift has a knack for making every album she writes perfectly encapsulate where she is in her life at that given moment. 1989, released in 2014, evokes the maturity of a seasoned star and the calculations of someone who truly understands her strengths and how to succeed in the music industry. Red, released in 2012, is a blend between the old Taylor and the new Taylor with rocker ballads and pop hits, it feels like the end of Swift's growing up stage. Speak Now, released in 2010, and Fearless, released in 2008, are albums about fame and boys and boys and boys, not to mention the evolution of a teenage girl. Taylor Swift is about everything leading up to the moment Swift became the mega-star she is today.
To put it in country terms, it is about her roots. It is simplistic in style and down to earth in tone. The songs, thematically, aren't actually that different from the other albums Swift has produced, but the context and lyrics are grounded in high school, not Hollywood, with a few classic country tropes like pick up trucks and guitars thrown in. It is an awesome country album, and arguably, the only truly country album that Swift has ever produced. One reviewer even described Swift's sound as a cross between Lila McCann and Leann Rimes at the time of this album's release.
Despite the comparison to singers like Rimes, the key to Swift's success is that while she emulates the power and confidence of female singers that have come before her, she is entirely her own force. "Try to sound original, so you don't sound like anyone else. If you write your own songs that's good, but if it's not your thing then don't force it. Not everyone's able to do it. Also, it's important to realize, that once you get signed and release your album, you're competing on the charts with all the established artists," said Swift in an interview in 2007, when asked what her advice she would give to rising stars like herself.
Swift's unique take on achieving success certainly sets her apart from many fellow pop stars. It's hard to prove that other people earn chart-topping hits by mimicking other artist's sounds, but it certainly feels that way when you listen to the radio. Swift's ability to forge her own path, beginning with her singer-songwriter prowess on this debut album is a huge element of Swift's album's success.
Swift takes her own advice and sticks to what she knows with this album. There has yet to be a tour and fame and critics to write about so instead Swift's debut album is heavily influenced by her life as a regular teenage girl (who just happens to play at The Bluebird Café in her spare time.) The exigence lies in high school halls instead of in tour bus aisles. The simplicity of the lyrics and the southern drawl that exists on this album indicate it may have been more than a little good luck that landed Swift her career. The song "Tim McGraw" references the famous country singer McGraw. "When you think Tim McGraw, I hope you think my favorite song," Swift croons. McGraw, married to fellow ultra-famous country star, Faith Hill, represented ultimate Nashville success, and appealing to his audience certainly might have cracked a window or two into the Nashville music scene for Swift. Calculating or cute really might be the question when discussing Swift and her career. When Swift finally met McGraw after the release of her debut album, rather than fawn in the presence of an idol, she asked him if she could be on his tour, according to Great American Country. But Swift, selling 5.5 million copies worldwide, certainly did not achieve fame by being shy. (Just ask all of those ex-boyfriends she shames.)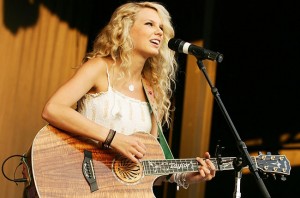 While the album is markedly different than the rest of Swift's work it introduces Swift to the world as one of the best songwriters of her generation, and at the time, no one knew a different Swift would emerge. In "Picture to Burn", Swift writes,
"State the obvious, I didn't get my perfect fantasy.
I realize you love yourself more than you could ever love me."
Swift, like other female country stars before her like Miranda Lambert and Carrie Underwood, has the innate ability to write what seems like every female listener has felt in their life. She uses her experiences to relate to her listeners as a girl, not as a star. This skill is visible in other songs on Taylor Swift like "Our Song," "Tim McGraw," and "Teardrops on My Guitar."
Her songs act as a diary from Swift to her fans, letting them in on her life and hoping to establish a connection with them. The people who influence her the most are artists who have a similar talent. "I love Sheryl Crow a lot and I think she's great. The candidness of her writing and how she tells it like it is, but is still vulnerable," said Swift in a 2007 interview.
Many would say the same about Swift. She's not shy about who she is or even who has broken her heart. It is that openness that will catapult her into pop stardom over the next ten years.
---
Tracks
Teardrops on my Guitar (Radio Single Mix)
A Place in This World
Cold as You
The Outside
Tied Together With A Smile
Stay Beautiful
Mary's Song (Oh My My My)
I'm Only Me When I'm With You
Invisible
A Perfectly Good Heart
Teardrops on My Guitar (Pop Version)
---
Sources
Kawashima, Dale. "Special Interview (2007): Taylor Swift Discusses Her Debut Album, Early Hits, And How She Got Started." Taylor Swift Interview 2007. Song Writer Universe, n.d. Web. 7 Mar. 2015.
King, Jackie Lee. "Taylor Swift – A Place In This World." UnRated Entertainment Magazine. N.p., July 2007. Web. 7 Mar. 2015.
"Taylor Swift Discography." Wikipedia. Web. 23 March 2015.
"Taylor Swift Finally Meets Tim McGraw : Great American Country." Great American Country. Great American Country, n.d. Web. 23 Mar. 2015.