Jennifer and Ben. Kourtney and Scott Miranda and Blake. Summer 2015 is now being referred to as the "Summer of Splits", as many fan-favorite couples have called it quits on their relationships, much to our dismay. As with all matters of the heart and trials of life, country music has always had something to say about freedom from a relationship. Whether it's good, bad, a long time coming, or an empowering decision, country music has produced some of the most heartfelt and emotional songs. Not all separations are supposed to be mourned, as we see in cases of abuse. Sometimes a separation is the both things for both parties, but the heartbreak is still there. These ten songs have a similar theme. They all represent in some form the idea of breaking away from a relationship of some nature, across the past 40 years. Country music has always responded to this in an appropriate and meaningful manner, dependent upon the situational context. Of course, historically, some songs have been influenced by the times they were crafted and the informal rules of society. Regardless, country music always has a story and an answer.
These first few songs incorporate the classic All-American theme in one way or another- no doubt solidifying many people's admiration for these songs and the tough obstacles they discuss.
"Independence Day" – Martina McBride (1994) Written by: Gretchen Peters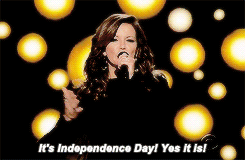 Martina McBride's smash hit goes much deeper than the title suggests. The woman in the song struggles to free herself from a relationship where she is the victim of domestic abuse. Martina uses female empowerment and allusions to the 4th of July Independence Day to stress the importance of becoming free from such an awful relationship. The song is tinged with righteous anger, but it is a celebratory song for the victim.
Choice Lyrics: "Let the weak be strong, let the right be wrong / Roll the stone away, let the guilty pay / It's Independence Day."
"Ballad of the Green Berets" – Dolly Parton (2003) Written by: Robert Moore, Barry Sadler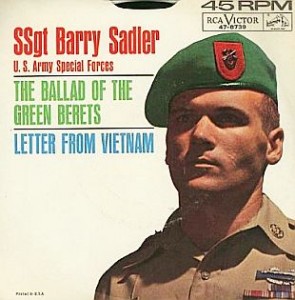 Don't be deceived by the goofy album cover. Dolly Parton's 2003 album was her first released since 9/11. The album emphasized spirituality and patriotism, and for many signaled Dolly's attempt to heal and provide emotional comfort to Americans. For God and Country was a unique reaction to 9/11 because politics were not the main focus- healing was. "Ballad of the Green Berets" is a true-life story centered on a young Green Beret killed. His widow is faced with this newfound 'freedom' that she did ask for nor deserve. She carries on, determined to honor him, but rightfully bitter at the painful and unnatural separation that is death. The flip side is that the young soldier is now free too, and the song references wings to emphasize this.
Choice Lyrics: "Back at home a young wife waits / her Green Beret has met his fate…Put some wings on my son's chest / Make him one of America's best"
Then, there is always the classic tale of love and heartbreak. The tales of forced separation and freedom that seems more like a curse than a blessing to the heartbroken.
"Silver Threads & Golden Needles" by Linda Ronstadt (1969) Written by: Jack Rhodes and Dick Reynolds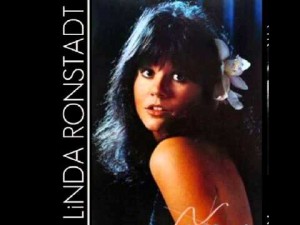 When Linda Ronstadt covered the song in 1969, it was right at the end of the 1960s. The 60s were well known for many "political, social, and cultural movements"; including the second round of feminism that swept through the country. This song of heartbreak is rightfully sad, but puts the now single-female in a position of acceptance and strength.
Choice Lyrics: "You can't buy my love with money cause I never was that / Silver threads and golden needles cannot mend this heart of mine"
This next song tackles an issue that is unfortunately very prevalent, and difficult. Domestic abuse. In these circumstances, freedom is not only celebrated, but it is necessary in order to survive.
"Blown Away" – Carrie Underwood (2012) Written by: Chris Tompkins, Josh Kear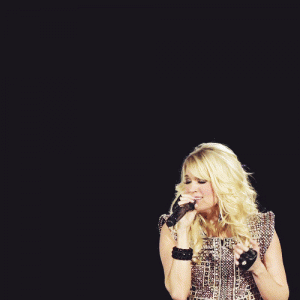 Carrie Underwood has never shied away from tough subject matter or empowering songs. In "Blown Away", she combined the two themes and produced a song similar to Martina McBride's "Independence Day". Domestic abuse is at the heart of the song, and a perfectly timed tornado sets the victim free from her abusive relationship. Billboard Music wrote that, "When the girl shuts herself in the storm cellar, leaving her alcoholic father passed out on the couch in the path of a twister, you can almost feel the wind" and also praised Underwood's standout vocals.
Choice Lyrics: "Some people call it taking shelter / She called it sweet revenge"
Female empowerment and freedom are closely intertwined. It is a theme that was as relevant in the 70s as it is now. From Loretta Lynn to Taylor Swift, these women show that female empowerment is something to be celebrated.
"The Pill" by Loretta Lynn (1975) Written by: Lorene Allen, Don McHan, and T. D. Bayless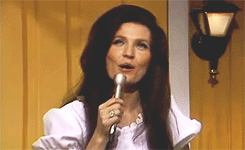 "The Pill" was one of the most controversial songs ever released at the time it came out in the mid 1970s. Though the song is humorous, it relates to a relationship where a woman keeps on having kids and wants a way to chose not to. The actual pill was released in the 1960s, and this song highlights the pill as a way to free up a relationship and allow the woman to make the decisions.
Choice Lyrics: "All these years I've stayed at home / While you had all your fun /And every year that's gone by / Another babys come"
"Light of a Clear Blue Morning" by Dolly Parton (1997) Written by: Dolly Parton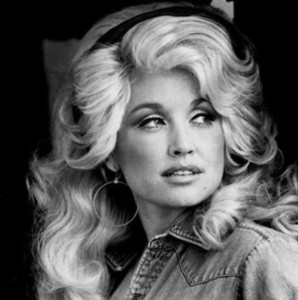 Dolly Parton penned this song following a painful separation from her business partner, Porter Wagoner. This song has a different context because Dolly was gaining independence from someone she considered a mentor and partner in terms of music. The non-romantic situation is no less painful, however, and Dolly's hopeful tune performed well on the charts.
Choice Lyrics: "It's been a long long time / Since I've known the taste of freedom /And those clinging vines / That had me bound, well I don't need 'em"
"We Are Never Ever Getting Back Together" – Taylor Swift (2012) Written by: Taylor Swift, Max Martin, Shellback
This catchy upbeat single off of Taylor Swift's album "Red", struck a chord with many people. The rise of "on-off relationships" influences the song. She breaks up her boyfriend, only to get back together. However, at a certain point she realizes she is better off and alone and free, and this anthem sticks it to him. Women are strong- and Taylor is here to show it!
Choice Lyrics: "This Time I'm Telling You I'm Telling You / We Are Never Ever Getting Back Together"
Male or female, sometimes we can get to a point in our lives where space and freedom is necessary to grow. The decisions are difficult, sometimes painful, but independence empowers and creates the required environment to move on the next stage.
"Wide Open Spaces" by the Dixie Chicks (1998) Written by: Susan Gibson
"Wide Open Spaces" became a smash hit and "anthem of independence" detailing the freedom needed by young girls especially to live their lives and make mistakes while they're trying to grow. The songwriter was inspired by her own experience when she left home for college. The newfound freedom from relationships back home temporarily was a good thing that led to independence.
Choice Lyrics: "She needs wide open spaces / Room to make her big mistakes / She needs new faces /She knows the high stakes"
"The Cowboy Rides Away" – George Strait (1985) Written by: Sonng Throckmorton and Casey Kelly
George Strait struck gold with this 80s hit. This song came out early in his career, and there is a reason why Strait decided to title his last tour (as of now) The Cowboy Rides Away, and why the song remains so popular. The man is now free of his relationship- but it's not his choice. "It's the lady who holds the power" in this decision, and the cowboy gets his heartbroken. The song delicately balances the "traditional cowboy mythos while simultaneously reinventing it", writes Country Universe. Just like the setting sun is free from the sky, the cowboy is now free from his doomed relationship.
Choice Lyrics: "Oh the last goodbye's the hardest one to say / And this is where the cowboy rides away."
The final two songs are two very different recent interpretations of freedom.
"I'm Gonna Miss Her (The Fishin Song)" – Brad Paisley (2002) Written by: Brad Paisley, Frank Rogers
A country boy loves to fish. So much so, that when given the choice between his lover and his hobby, he chooses the hobby. At least, that's what happens in Brad Paisley's humorous 2002 single. The song is light-hearted and comical, but Paisley tapped into a feeling of independence supported by many country music lovers to stay true to what they love.
Choice Lyrics: "Well I love her / But I love to fish / I spend all day out on this lake /And hell is all I catch"
"Take Your Time" – Sam Hunt (2014) Written by: Sam Hunt, Josh Osborne, Shane McAnally
The ultimate modern take on a tale a separation, Sam Hunt approaches girl from the beginning claiming that he doesn't want to take her freedom, just her time. He goes for the approach of yielding independence from the beginning, and the result is an endearing song that has propelled Hunt into the spotlight.
Choice Lyrics: "I don't have to make you love me / I just want to take your time"
Overall, it's safe to say that no matter the circumstances, country music has no fear addressing any type of situation where freedom is granted. It is liberating to be free, and country music appropriately responds whether the situation calls for celebration, reflection, anger, or sadness.