Recently the element of romance in a relationship has fallen under attack. Now, with apps like bumble and tinder, a potential hookup is a mere finger-swipe away. The college setting is probably the worst with its "hookup" culture. Recent country music artists have started to target people of this age range because artists are realizing the relevance it has for listeners and fans. "Bro-country" has dominated the charts recently and has made a huge impact on society as a whole. But honestly, the whole culture is a mess. There are many country artists, recently and going back to more classic country, that have songs that incorporate the romance that a relationship needs.
As college students, we live in a culture where a "relationship" is based off of hooking up. What exactly is hooking up though? According to an article written by the American Psychological Association, a hookup is "a brief uncommitted sexual encounters between individuals who are not romantic partners or dating each other." College students like me and you are suffering with this lifestyle in the worst way just because of how prevalent it is. According to a Huffington Post article written by Molly Sprayregan, there are six basic steps that the average college student goes through:
Become friends
Begin an alcohol-assisted hook-up routine
Deny that they have any real feelings for one another
Reluctantly admit they have feelings for one another
Go on real dates
Still refuse to call it a relationship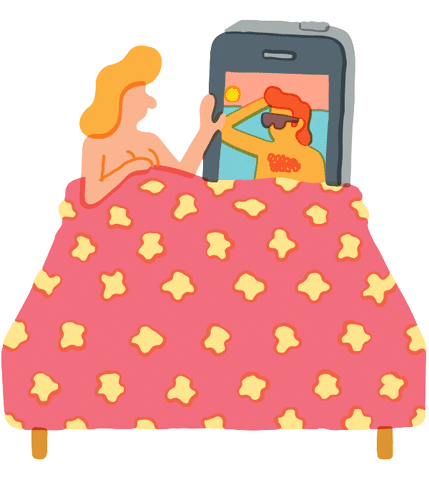 There are many country songs out there that incorporate the steps on that list. One of the worst offenders is Luke Bryan, and recently he partnered with the app Tinder to promote his latest song "Kill the Lights." In order to get access to his new single, Luke Bryan fans must be Tinder users. Bryan partnering with Tinder is almost a cliché simply because both promote the easy hookup lifestyle. What is scary about that is Bryan's younger fans, sometimes even kids that are 10 years old, are getting on the app and starting to use it just so they can have access to his new song. In my opinion, the app is a bit too PG-13. The app's purpose is to connect singles with a mere swipe of the finger, and encouraging kids to be on the app? Not a good idea, Luke.
The first song I want to look at is Luke Bryan's "Country Girl (Shake It For Me.)" Luke Bryan seems to be the lead advocate for meaningless love, and his fans are crazy about it. While, I admit, "Country Girl (Shake It For Me)" is undeniably catchy, the message is all about his objectification of women. (If you don't believe me, just take a look at about 3:15 and beyond in Bryans music video below…)  If we as a culture keep listening to and supporting songs like this, there is no way romance will make a come back.
Another song heavy on objectification of women and getting a girl to go home with a guy is Cole Swindell's song "Let Me See Ya Girl." The whole song is about watching a girl dance at a bar and wanting her to "leave her friends" behind and go with the guy so he can "see [her] do it in the bed of [his] truck." He doesn't even know this girl! He is just into her dance moves.
In 2008, Kenny Chesney recorded the song "Ten With a Two." Even though it was originally a Willie Nelson song from 1990, Chesney explained that the message of the song was extremely relatable to his own college experience. The song is about going with someone who, at night when you are drunk, you think is a "10" on the scale of "hotness" but ends up being a "2" when you wake up the next morning.
Recently though, Kenny Chesney has spoken out about songs like Luke Bryan's, Cole Swindell's and even some of his own music. In an article on tasteofcountry.com, Chesney reflects on "bro-country" and how it is doing so well on country radio, but now he is speaking out against it. "Over the last several years, it seems like anytime anyone sings about a woman, she's in cutoff jeans, drinking and on a tailgate—they objectify the hell out of them. Twenty years ago, I might have written a song like that—I probably did. But I'm at the point where I want to say something different about women." Now Chesney focuses on a different message that other artists sing about that are equally as successful.
Girls, if you're anything like me, you have dreamt of meeting the perfect guy and having him sweep you off your feet, having a huge wedding, starting a family, and growing old with him ever since you were a little girl. It's a magical idea. And so many country songs fufil the idea of romance that I picture. I sometimes wish that I wasn't such a sucker for a good romance story, but sadly that is what I am into and it makes this culture we live in so frustrating to put up with.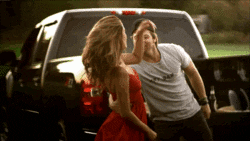 Taylor Swift's "Love Story" https://www.youtube.com/watch?v=8xg3vE8Ie_E would accurately sum up all that I could imagine in meeting Mr. Perfect. And when you are 9 years old it all seems as magical as Swift puts it. The idea of having the perfect version of the classic Romeo and Juliet story where everyone lives happily ever after is, of course, every girls dream. "You'll be the prince and I'll be the princess it's a love story baby just say yes…" I wish it was that simple.
Even though the idea of a fairy tale is not realistic when looking at it from the perspective of a young adult, I do think the romance in a fairy tale is something to cling to. The closest I ever get to a fairy tale is when a guy offers to buy me a drink downtown then him asking "wanna get outta hear? I'll pay for the uber." So dreamy!
I cannot, however, discredit the entire male population. There are obviously guys out there who have an appreciation for the same kind of relationship that I do. Buck Owens' song "My Heart Skips a Beat" is a great example of a guy getting excited about a relationship. "Well, I did a double take the day I met you, my heart turned a flip as I stood next to you, and I knew right there I never could forget you, for you are my every dream come true." I love that when Owens reminisces on the moment he met his girl and it still makes his heart skip a beat. Most people in my realm of life can't even remember the moment they met someone because they were probably too drunk to be able to. I can't tell you how many guys I have had to meet 5 or 6 times for them to finally remember who I was simply because every time I met them they were too drunk to know what was going on.
This "Hookup Culture" that we live in is killing romance. It seems the days of being taken on a date and taking it slow are being taken over by the need to get drunk and "get some." Am I the only one that misses the excitement of getting asked on a date? Taking hours to get ready and trying on almost every outfit in your closet only to end up in the first outfit you tried because you just had to be sure you liked that one the best? Brad Paisley seemed to be all for it. In his song "Waitin On a Woman," Paisely's whole message is about how when you love your woman she is worth waiting on. "Honey, take your time, 'cause I don't mind waitin' on a woman." I mean come on is that not every girls' dream guy? He seems to understand the bigger picture that it is worth the wait in finding your dream girl.
Another song that glamorizes the idea of romance is Elvis Presley's "Love Me Tender." And with a sexy guy like Elvis singing, of course every girls heart skips a beat. This song offers a shimmer of hope for a relationship. "Love me tender, love me sweet, never let me go, you have my life complete, and I love you so." SWOON. I would pay big bucks to hear any guy say that in real life. Elvis was a legend in his day. My grandmother still talks about him all the time and how he was such a heartthrob. We need more heartthrobs in our generation to start producing music like Elvis.
Someone that I personally was not as familiar with but still think deserves to be included with this group of classic country love songs would be Michael Peterson. His song "From Here to Eternity" captures his message of a long-term relationship. "From here to eternity, I'm asking you to stay with me, now and forever I guarantee, I'll always stay by your side." So stinkin' cute. This song was #1 on the charts when it came out, so country fans of generations before of appreciated this song and its message based off of its success.
I am not at all saying that I think relationships should be a literal fairy tale. I do think, though, that with the direction out culture is headed, we need to restore the idea of romance and love as key elements to a relationship. The solution might be to listen to more songs like these in order to restore that passion for romance.