The subgenre of countrypolitan music arose on the country scene in the mid to late 1970s as the United States entered a new era. The country was going through a lot of change and heading into the 1980s with a new president and a new attitude and it could be felt in the country music of the times. The 1980s marked a shift and a dramatic rise in popular culture. A former movie star was President; discos were all the rage; and the era of the middle class was just beginning.
Believe it or not, the shift in culture slowly started to be heard in country songs. First in lyrics, with songs appealing more to the middle class and the American dream. Then the sound followed, evolving with the changing popular music of the times. Lastly, the big country singers of the time were no longer just Nashville names but household names. With crossover hits on their resume, their popularity transcended the country scene into Hollywood.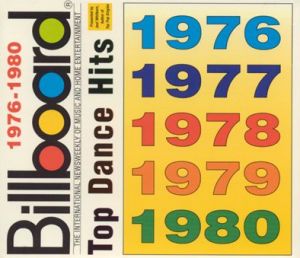 Countrypolitan as a subgenre signified the crossover between country and pop music. The classic country sound was smoothed out and became heavily influenced by rhythm and blues. Saxophones, electric guitars, and electric bases all emerged in country songs creating more complex sounds while also deviating from the stereotypical country sound. Big country stars like Dolly Parton evolved with the music and produced massive country and pop crossover hits. She even had her own television show, signifying the merging of Nashville and Hollywood.
But despite the commercial success of many countrypolitan singers and the newfound spotlight on Nashville, there was a lot of negative feedback to this new wave of country. Many fans found the music to interfere with the integrity of traditional country. They didn't need their country stars to be known nationally and their favorite country songs to be on the pop radio stations, they just wanted country music to get back to its roots. Due to this backlash and the rise of a new wave of pop music that emerged through megastars like Michael Jackson and Madonna, countrypolitan music did not last long. The legacy of this subgenre however can be seen in the country pop music of today and in the massive country stars of today like Taylor Swift, Tim McGraw, and Carrie Underwood. Countrypolitan music also led country music to return to its roots with the beginning of Neo-traditionalism that followed. And all countrypolitan stars did not fade away, but many continued to adapt to the changing sounds just as they did with the founding of countrypolitan music.
Key Figures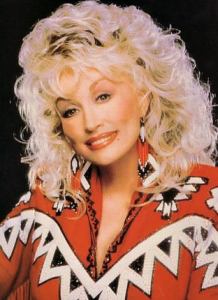 Dolly Parton (b. 1946) raised to prominence in 1967 as a featured performer on singer Porter Wagoner's weekly syndicated TV program. She then would later gravitate towards mainstream pop music having her songs topping the U.S. pop and country single charts. Parton is the most honored female country performer of all time. She has gathered 8 Grammy Awards, 2 Academy Award nominations, 10 Country Music Association Awards, 7 Academy of Country Music Awards, 3 American Music Awards, and is one of only seven female artists to win the Country Music Association's Entertainer of the Year Award. Parton has received 46 Grammy nominations, tying her with Beyoncé for the most Grammy nominations for a woman and placing her in eighth place overall. In 1999, Parton was inducted into the Country Music Hall of Fame.
Glen Campbell (b. 1936) made history in 1967 by winning four Grammys total, in the country and pop categories. For "Gentle on My Mind" he received two awards in country and western, "By the Time I Get to Phoenix" did the same in pop. Three of his early hits later won Grammy Hall of Fame Awards (2000, 2004, and 2008), while Campbell himself won the Grammy Lifetime Achievement Award in 2012. He owns trophies for Male Vocalist of the Year from both the Country Music Association and the Academy of Country Music, and took the CMA's top award as 1968 Entertainer of the Year.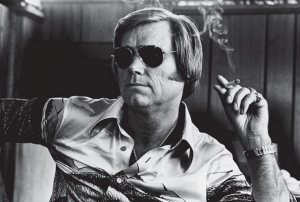 George Jones (1931-2013) made the country charts with the up-tempo number on heartbreak, "Why Baby Why," in 1955. In the early 1960s, Jones established himself as one of country music's top crooners. He sang many songs of heartbreak that showed up on both country and pop charts. His greatest collaborative work came together when he met and fell in love with fellow country star Tammy Wynette. After winning induction into the Country Music Hall of Fame in 1992, he received the National Medal of the Arts in 2002. A decade later, in 2012, he garnered one of the greatest honors of his career: a Grammy Lifetime Achievement Award. With a career spanning more than 50 years, Jones is regarded as a country music icon, one of the genre's all-time greatest stars. His clear, strong voice and his ability to convey so many emotions won over thousands of fans, as well as the envy of his peers.
Ronnie Milsap (b. 1943) was one of country music's most popular and influential performers of the 1970s and 1980s. He became country music's first successful blind singer, and one of the most successful and versatile country "crossover" singers of his time, appealing to both country and pop music markets with hit songs that incorporated pop, R&B, and rock and roll elements. His biggest crossover hits include "It Was Almost Like a Song", "Smoky Mountain Rain", "(There's) No Gettin' Over Me", "I Wouldn't Have Missed It for the World", "Any Day Now", and "Stranger in My House". He is credited with six Grammy Awards and 40 No. 1 country hits, third to George Strait and Conway Twitty. He was selected for induction into the Country Music Hall of Fame in 2014.
Ray Price (1926-2013) wide range of baritone has often been praised as being among the best male voices of country music. Ray experimented increasingly with the countrypolitan sound, singing slow ballads and utilizing lush arrangements of strings and backing singers. Examples include his 1967 rendition of "Danny Boy", and "For the Good Times" in 1970 which was Price's first country music chart No. 1 hit since "The Same Old Me" in 1959. Written by Kris Kristofferson, the song also scored No. 11 on the popular music chart and featured a smoother Price backed by sophisticated musical sounds, quite in contrast to the honky tonk sounds Price had pioneered two decades before. Price continued to have songs on the country music chart through 1989. He was elected to the Country Music Hall of Fame in 1996. Price continued to record and tour well into his mid-eighties.
Kris Kristofferson (b. 1936) is known for writing popular songs that did well on country and various other music charts. Although, most people are familiar with his songs that were covered by other artists, such as Barbara Streisand, Elvis Presley, Dixie Chicks, and Johnny Cash. Kristofferson is the sole writer of most of his songs, and has collaborated with various other figures of the country music scene. In 1985, Kristofferson joined fellow country artists Waylon Jennings, Willie Nelson, and Johnny Cash in forming the country music super group, The Highwaymen. In 2004, Kristofferson was inducted into the Country Music Hall of Fame. He is also known for his acting work, including starring roles in Alice Doesn't Live Here Anymore and A Star Is Born, the latter for which he won a Golden Globe Award for Best Actor.
Recommended Listening
Annotated Bibliography 
1. Bufwack, Mary A., and Robert K. Oermann. "Hollywood Tennesee." Finding Her Voice: The Saga of Women in Country Music. New York: Crown, 1993. 335-360.Print.
Bufwack and Oermann's chapter "Hollywood Tennessee" discussed the crossover between the woman of that era in country music and the Hollywood scene. The book focuses on the woman in country music so the chapter specifically discusses how successful and popular the women of country were at the time. It specifically discussed people like Barbara Mandrell who put on such lavish shows for their concerts. It really demonstrated the significance of women as vital to the countrypolitan subgenre. This source was really useful because it specifically discussed women which our other sources didn't focus on specifically as much. Women were really important to this era of country music and paved the way for women of todays pop country, like Taylor Swift or Carrie Underwood.
2. Doershuk, Bob. "Ronnie Milsap." CMA Close Up. N.p.: Country Music Association, 2014. 25-27. EBSCO Host. Web. 17 Feb. 2015.
Doershuk starts off this article by having an interview with Ronnie Milsap about his new album Summer Number Seventeen. He points out that young artists are really loving him and the unique sound he brings to the table. Doershuk almost seems to argue that Ronnie Milsap had a huge part in the growth and popularity of the countrypolitan movement in the late 1970s. Milsap seemed to straddle the line between Country and R&B, with a little jazz thrown in too. His fans loved it, but radio and recording executives needed a little more time to accept his obliviousness to genre. Milsap said in the interview that "[he] always thought those R&B songs and Country songs were very similar, in that they're both people music…They tell stories that are usually pretty common to everybody." Doershuk in the end leaves his audience feeling that the reason Ronnie Milsap was so open to different genres and putting them together was because he was blind; "he didn't understand racism…so he didn't differentiate between genres or styles or performers."
3. Hogeland, William. "The Second Coming of Countrypolitan." New York Times2 Jan. 2005, Arts & Leisure sec.: 34-35. LexisNexis Academic. Web. 16 Feb. 2015.
Hogeland argues that countrypolitan was a fascinating and popular subgenre, but that it was also hated by others as well. He also argues that while in the 1970s' country singles were popping up on the pop charts, they were also at times were "seemingly barely distinguishable from the emerging pop genre known as M.O.R., for middle of the road." He described these sounds as working far from the country-radio mainstream while still being steeped in the history of commercial country music. Hogeland seemed to credit this inspiration, per say, to George Jones. George Jones is described, by Hogeland, as an artist whose development always seemed to rely on the shrewdest, most up-to-date pop production. However, during George Jones peak in countrypolitan he still chose to tour with a small combo that met his audiences' sense of what was appropriate in country. He was completely countrypolitan throughout the 1980s, however, he did not suffer the blowback from country conservatives the way Dolly and others had. The comments that Hogeland makes relates to Jocelyn Neal's "Chapter 11: Urban Cowboys, Countrypolitan, and the Reagan Era" in her book Country Music: A Cultural and Stylistic History. They both seem to agree that countrypolitan began because of fad that was popular back during the late 1970s and early 1980s.
4. Kingsbury, Paul, and Alanna Nash. "Are You Sure Hank Done It This Way?" Will the Circle Be Unbroken: Country Music in America. London: DK, 2006. 270-95. Print.
In Will the Circle Be Unbroken: Country Music in America, Alanna Nash and Paul Kingsbury juxtapose two very different styles of country music in the 70's and 80's: Outlaw music and Countrypolitan. This was the "yin and yang of 1970's country"; progressive artists like Willie Nelson competed with performers who "seemed more pop than country". In 1974, the competition was halted by Olivia Newton-John winning CMA Female Vocalist of the Year. Her win showed that Countrypolitan was gaining some traction in the country music world, and this would later carry over to the pop realm. Once John Travolta's Urban Cowboy was released in 1980, the Countrypolitan style of music became a national fad, with performers embracing this new glam style of dress as well as a smooth style of song. The movie inspired the development of dance clubs throughout the United States, featuring mechanical bulls and line dances. While Countrypolitan was viewed as a reaction to disco music, this perception helped it to gain "widespread acceptance by pop audiences". In 1981, country music became America's best-selling music, showing just how great of an effect Countrypolitan had nationwide.
5. Milsap, Ronnie, and Tom Carter. Almost Like a Song. New York: McGraw-Hill, 1990. Print.
In Almost Like a Song, Ronnie Milsap describes his life. He basically grew up without a mother, and has been almost completely blind since birth. He lived with his grandparents until the age of five, at which time he was sent off to the Governor Morehead School for the Blind, which Milsap called "the biggest adventure of his life so far". This school was where he first learned how to play music, something he had been intrigued by since he first listened to Roy Acuff, Ernest Tubb, and The Grand Ole Opry on the radio before five years old. At his new school, Milsap formed a band with his classmates that led to him dropping out of college to pursue a musical career. Milsap crossed over to Countrypolitan in the late '70's and is known as one of the great country/pop singers of the Countrypolitan era. The book provides a behind the scenes look into the rise of Milsap into Countrypolitan, helping to highlight an artist that some may not consider country at all.
6. Mansfield, Special for USA TODAY, Brian. "Is Country Hall of Fame on Ronnie Milsap's Horizon?" USA Today. Gannett, 28 Jan. 2014. Web. 17 Feb. 2015.
In this article by Brian Mansfield, he explains the varying perspectives of the general public on Milsap's crossover between country and pop. Early on in his career, Milsap had a hit on the R&B charts before he went on to be a country musician. As Milsap explains, the public believes that "If you cross over to pop, you're not really country anymore". He is the type of performer that has assumed many different styles of music, which makes him very unique in comparison to many country artists. Modern artists such as Trace Adkins and Hunter Hayes claim that Milsap had a large influence in both their style of singing and their instrumentation. While Milsap will be inducted in the Country Music Hall of Fame in 2015, the debate clearly impacted his late induction, as similar singers like Kenny Rogers and Barbara Mandrell were also only invited into this exclusive club in the past couple years. Ronnie Milsap played his last show just days ago on February 15th after being a top Countrypolitan style musician after over 40 years. His continued fame and success confirm the statements made by Adkins and Hayes; he has had a large influence on country music.
7. Nash, Alanna. Behind Closed Doors: Talking with the Legends of Country Music. New York: A. Knopf, 1988. Print.
Nash's book seems to be a more informative source rather than a book where she argues a point. She allows you to draw your own conclusions about each interview, which she has assigned a specific artist to. The interview we have decided to focus on was the one about David Allan Coe. Nash describes David Allen Coe as the outlaw's outlaw. She proclaims that David Allan Coe was "the only performer of the 'outlaw' genre to take the label beyond fantasy, beyond association with the Old West, and into the underworld of the modern urban society." From what we get out of this excerpt is that Coe was a mess and that he absolutely hated everything faddish, which countrypolitan was. He argues that he was different and was willing to break the traditions of mainstream popularity. He almost blames the fans for these "faddish instances," especially when he uses the scenario of Willie Nelson having a lot of fans today, but by tomorrow they will all be somebody else's. He is mainly remembered for his appearances and personality differences rather than his music, his most famous persona being the Mysterious Rhinestone Cowboy.
8. Unbroken: Country Music in America. London: DK, 2006. 270-95. Print.
Milsap was inducted in the Country Music Hall of Fame in 2014, the debate clearly impact his late induction, when similar singers like Willie Nelson and Merle Haggard were invited into this exclusive club just over 20 years prior. Ronnie Milsap played his last show just days ago on February 15th after being a top Countrypolitan style musician after over 40 years. His continued fame and success confirm the statements made by Adkins and Hayes; he has had a large influence on country music.
Questions
1. What defines the music of the Countrypolitan era? Ronnie Milsap, Dolly Parton and Glen Campbell all have very different sounds. What do these artist have in common to classify them as Countrypolitan?
2. Countrypolitan was more populated with female singers than many other country subgenres. Why do you think this was the case?
3. How does Countrypolitan compare to the Country Pop of today? Does it lean more to classification in one genre when compared to modern country?