Written by Brittany Fietsam, Minsu Kim & Lejla Pracic
Let's go honky-tonking! What comes to your mind when you hear someone say this? Most people would say country music, cowboy boots, cowboy hats, and lots of dancing. However, there is a lot more to it than meets the eye.
After World War II, a new era in country music happened and that was the subgenre of Honky tonk. Honky tonk music has its roots in Western Swing and is often thought of as being up beat and fast tempo, but really it is slow paced and down beat. Honky tonk music is a music that allows you to feel any emotion and express your mood throughout the song.
Many great artists contributed to honky tonk music. Some of these include Hank Williams, Kitty Wells, and Ernest Tubb. Hank Williams was one of the first artists to start singing honky tonk music, and Kitty Wells is known as the "queen of country music."  Some of the greatest hits from Hank Williams include "Lovesick Blues", "Cold Cold Heart", and "Your Cheatin Heart".
Kitty Wells also made great contributions to not only honky tonk music but to country music as whole. During and before the Honky Tonk Era, women singer/songwriters were very uncommon and until Kitty Wells, successful women singer/songwriters were practically unheard of. Wells brought "new perspectives" to classic honky tonk music (Wolfe 2). She conveyed a woman's perspective on the lyrics about "divorce, drinking and cheating" that filled and defined honky tonk during the 1940s and 1950s (Wolfe 2). As you can see honky tonk music produced many artists that not only paved the way for honky tonk music, but also had many influences on country music in general.
Honky tonk music talked about a lot of things, including heartbreak, cheating, love, alcohol, dancing, etc. However, if you type "what is honky tonk music" into Google, the first thing that comes up is a definition of a honky tonk. Honky tonks are places where people gather to listen to country music, dance and to just have a good time. People would gather at honky tonks to listen to honky tonk music in addition to other country music. Some more famous honky tonks include the Louisiana Hayride and the Broken Spoke; however, there were many others.
The honky tonk era of country music was said to have been the "Golden Age of Country Music" (Porterfield). Honky tonk music is very clearly heard in modern day country music. Artists such as Miranda Lambert, Trace Adkins, Sunny Sweeney, and many others, still have that honky tonk sound in their music. Honky tonk has had a huge influence on country music and it will continue to forever be a part of it.
---
Key Honky Tonkers: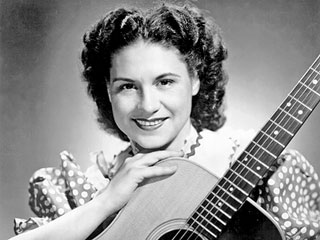 Kitty Wells (1919-2012) (above) conveyed a woman's perspective on "divorce, drinking and cheating," which filled and defined classic honky tonk music during the 1940s and 1950s. Wells's first number one hit, "It Wasn't God Who Made Honky-Tonk Angels," was very controversial to the male-dominated hypocrisy during the time because it expressed the wife's viewpoint of an unfaithful husband. Wells's real name was Muriel Deason, but she chose to go by Kitty Wells, which is a much easier name to remember for the public. Wells not only pioneered female honky tonk music, but also made a huge impact on country music as a whole.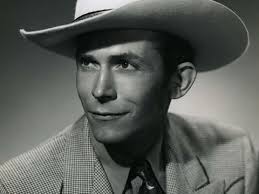 Hank Williams (1923-1953) (above) is undoubtedly the biggest star in the history of honky tonk music, as his hit songs are still played and enjoyed by the crowd until this day. Williams's lyrics were honest, genuine stories of his life, which became the founding frame for any country music lyrics. With the heavy steel guitar sound and his unique style of singing, which he had acquired from black street musicians in his early life, Williams was able make eleven of his songs number one hits.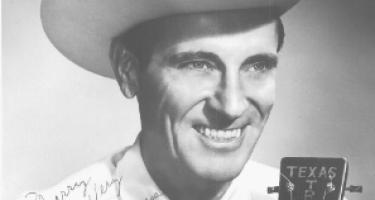 Ernest Tubb

 (1914-1984), nicknamed the Texas Troubadour, was one of the earliest honky tonk pioneers. Tubb is known for his distinctive, deep baritone voice; his singing style comes from his idol Jimmie Rodgers. He was the sixth member of the Country Music Hall of Fame, and he sang on the Grand Ole Opry for the first time in 1942. He also greatly helped Loretta Lynn, a female honky tonk singer, who later became famous.
---
A Honky Tonker's Playlist:
Stated casually in the simplest of ways, honky tonk music mixes sad lyrics, usually about adultery and drinking, with a rhythm that feels ironically upbeat, an audible electric guitar, and a southern twang. Although the Era of Honky Tonk Music was officially in the 1940s and '50s when it first began, many country artists continue to honky tonk today.
One of the things I love most about honky tonk music is that it is truly timeless. Modern honky tonk music does not stray too far from the original sounds and lyrics. I would argue, however, that somewhere along the way (possibly in the '90s) fishing was adopted as an additional popular theme found in honky tonk lyrics. After searching through my personal music library and looking up additional music on Spotify, I believe that I have put together the perfect honky tonk playlist. This playlist should give you a clear distinction of what honky tonk music sounds like, starting with some originals from the '50s and ending with honky tonk in the twenty-first century. I hope you enjoy it as much as I do!
Hank Williams: "There's A Tear In My Beer" (1950). Williams recorded this hit during a Nashville session in 1950, but it was not released until 1989, 36 years after his death. Most people associate the song with Hank Williams Jr., Williams's son. Hank Jr.'s version may include some of Williams's actual recording in it, but it is hard to beat the authenticity of the original sung by the honky tonk legend himself.
Kitty Wells: "It Wasn't God Who Made Honky Tonk Angels" (1952). Here is Kitty's controversial song where she blamed unfaithful men for unfaithful women, which was talked about under the "key figures" section. The song became the first No. 1 Billboard hit for a solo female artists, which not only was the gateway for women during the Honky Tonk Era, but also in country music all together. Because of the success that followed Kitty after this song, she was a role model for other female country singers that followed and is known as "The Queen of Country Music" (Wolfe 1).
Ernest Tubb: "Pass the Booze" (1965). This song was one of Tubb's later honky tonk songs. He sings about his loneliness after his "one and only" left him and how he plans to drink his sorrows away. It is definitely a prime example of your typical honky tonk song.
Hank Thompson: "Hangover Heart" (1966). Thompson's smooth vocals are amplified by the instruments and beat in this song. This song, along with some of Thompson's other hits, was found on the album The Best of Hank Thompson 1966-1979. Choosing whether to put "Hangover Heart" or "On Tap, In The Can, Or In The Bottle" on the playlist was difficult, but "Hangover Heart" captures the depressing lyrics and cheerful tune that honky tonk music often has.
Randy Travis: "There'll Always Be A Honky Tonk Somewhere" (1986).  Although Travis sings about "someone crying in their beer" and "a lady looking lonely from a losing love affair," the song focuses on the fact that honky tonk music and honky tonk dancehalls will always be around. And that is the truth, simple as that. Today's artists may not put out an entire honky tonk album, but you do not have to look very hard to find single honky tonk songs.
George Strait: "All My Ex's Live In Texas" (1987). Strait mixes a little humor with his longing to live in Texas in "All My Ex's Live In Texas." Even though the lyrics do not have any references to drinking, which are rare for a honky tonk song, the beat very clearly classifies this song as a honky tonk. See, even "The King Of Country Music" is a honky tonker.
Kevin Fowler: "The Lord Loves The Drinkin' Man" (2004). From one of Texas Country Singer, Kevin Fowler's most popular albums, Loose, Loud & Crazy, "The Lord Loves The Drinkin' Man" is an obvious choice for the playlist.Fowler nails the subgenre with the lyrics, rhythm and his southern twang in the song.
Miranda Lambert: "Dry Town" (2007). Lambert usually includes at least one traditional-sounding honky tonk song per album. "Dry Town" was released in 2007 on her album Crazy Ex-Girlfriend, which ended up number one on the United States' Top Country Album charts. Lambert sings about the struggles of being in a dry town where you can not buy beer or liquor. Want more Miranda? Another good honky tonk song for the Lambert fans is "All That's Left" (2014) from her newest album, Platinum!
Kellie Pickler: "Stop Cheatin' On Me" (2011). Pickler may as well have released this song in the '50s with Kitty Wells and Loretta Lynn! In "Stop Cheatin' On Me," Pickler borrows Kitty's concept when she sings to her husband (not her real one) "stop cheatin' on me, or I'll start cheatin' on you!" This song may be as traditional as it gets.
---
Annotated Bibliography:
1. Bufwack, Mary A. "Kitty Wells." Country Music Hall of Fame. Oxford University Press, n.d. Web. 14 Sept. 2014. <http://countrymusichalloffame.org/Inductees/InducteeDetail/kitty-wells>.
This short biography about Kitty Wells gives insight into some of the key moments in her life. The author talks about how Kitty Wells started out her music career and what distinguished her from other artist. She touches on some information about Kitty Wells personal life, but not too much. We learn how the name Kitty Wells came along. Most importantly the author teaches us how Kitty Wells made her  mark on country music. She opened up many doors for women in country music. Ultimately, Kitty Wells "changed country music forever" (Bufwack). This source will be a great addition to our project because it highlights a very recognizable Honky-Tonk artist who contributed a lot to country music.  The information gathered here would be a useful source for the "highlighted artist" portion of our project. In relation to other sources that we have, this one is different because it gives more information than just what honky-tonk music is about, it focuses on one of the many artists from the honky-tonk sub genre of country music.
2. Cooper, Daniel. "No More Darkness, No More Light." The Stories: The Complete Hank Williams. New York: Mercury Records, 1998. 9-27. Print.
Escott, Colin. "Notes on the Music." The Stories: The Complete Hank Williams. New York: Mercury Records, 1998. 30-95. Print.
The Complete Hank Williams is a set of CD's containing all of Hank Williams' songs and a storybook describing Hank Williams' life and music. Different authors write each chapter of the storybook. The chapter I used were "No More Darkness, No More Light" by Daniel Cooper and "Notes on the Music" by Colin Escott. The first chapter depicts Hank's life from the moment he was born until he died. Cooper notes that Hank is from a rural town, and his unique music style from writing the most honest lyrics about the rural life and from getting music lessons from a black street musician. Cooper also explains Hank's struggles such as his back pain, alcoholism and drug overdoses and his personal life in general. The second chapter consists of little stories and descriptions about Hank Williams' songs. All of his songs had lyrics that were relevant to Hank's personal life at the time, and his early hits include "Honky Tonkin'" and "Honky Tonk Blues" were what brought him to fame and caught recording companies' attention. Escott claims, "Honky Tonkin' was mostly in one chord, but it too had a loose-limbed swing and its theme of arguing and going out on a spree spoke directly to the people Hank knew best." (Escott 34)
3. "Ernest Tubb Dies; Pioneered Honky-Tonk Country Music." The Washington Post [Washington, D.C.] 7 Sept. 1984, METRO Federal Diary Obituaries Classified sec.: C5. Print.
This article, as the headline suggests, is about the death of Ernest Tubb. The author describes major achievements of Ernest Tubb, who was "the pioneer of country music's honky-tonk sound." In 1965, he became the sixth member of the Country Music Hall of Fame, and he first sang on the Grand Ole Opry in 1942, where "his distinctive, deep baritone was heard on the popular music show throughout his career." He sold at least 30 million records, including some million-sellers "I'm Walking the Floor Over You" in 1942, "Waltz Across Texas," "Let's Turn Back the Years," "Rainbow at Midnight," "Tomorrow Never Comes," "Filipino Baby," and "Little Old Band of Gold." Ernest Tubb also helped Loretta Lynn, who was a famous female honky-tonk artist, in the early part of her career and in 1964 they recorded a duet called "Mr. and Mrs. Used-To-Be." He played himself in Loretta Lynn's autobiography movie in 1980, "Coal Miner's Daughter." In Tubb's early days, his idol was Jimmie Rodgers, and the honky-tonk style that Tubb was deeply associated with was developed in the 1940s in Texas, featuring guitars and down-to-earth lyrics.
4. George-Warren, Holly. Honky-Tonk Heroes & Hillbilly Angels: The Pioneers of Country & Western Music. Boston: Houghton Mifflin Company, 2006. Print.
Honky-Tonk Heroes & Hillbilly Angels: The Pioneers of Country & Western Music (2006) is a book written by Holly George-Warren that is full of fascinating biographies of the early men and women who have had huge influences on country music. Laura Levine is responsible for the bright and festive pictures located on each page that portrays each individual vocalist. Readers will probably be most interested in the sections about Ernest Tubb, Kitty Wells, Hank Williams and Loretta Lynn because of their contributions to honky tonk music in the 1940s and 1950s. Every time a page is turned in the book, a different influential person's story is told. From Ernest Tubb's desire to begin his yodeling career so Jimmie Rodgers would "never be forgotten" to Kitty Wells, the first successful female country singer, the author takes the readers through the interesting lives and careers of some of the best country stars.
5. In a Texas Honky Tonk. Hightone Records, 2005. CD.
In a Texas Honky Tonk consists of 12 tracks, which are all honky tonk music from Texas. The songs are: "Brand New Whiskey" by Gray Stewart, "Honkiest Tonkiest Beer Joint" by Dale Watson, "Corpus Christi Bay" by Johnny Rodriguez, "In the Jailhouse Now" by Hank Thompson, "South of Round Rock, Texas" by Dale Watson, "Rainin' Rainin' Rainin'" by Gary Stewart, "You Can Say That Again" by Johnny Rodriguez, "Condo in Hondo" by Hank Thompson, "That's What I Like About Texas" by Dale Watson and Johnny Bush, "There's Still a Lot of Love" in San Antone by Johnny Rodriguez, "Wreck of the Old" by Hank Thompson, and "An Empty Glass" by Gary Stewart. All of the four artists, Dale Watson, Johnny Rodriguez, Gary Stewart and Hank Thompson, were all hit country artists at the time, and their songs are still around. While Hank Thompson is one of the early honky tonk musician, the other three came in at least a decade or a few later; therefore, Hank Thompson's songs have fairly simple melody while other artists' songs were more complex with more instruments. They all still share the common feature of having relatable lyrics and including the steel guitar sound.
6. Porterfield, Nolan. "Country Goes to Town: The Emergence of an Industry, 1946 – 1954." Will the Circle Be Unbroken: Country Music in America. Ed. Paul Kingsbury and Alanna Nash. London: DK, 2006. 152-85. Print.
In Country Goes to Town: Will the Circle Be Unbroken (2005), author Nolan Porterfield declares the 1940s and 1950s to be the "Golden Age of Country Music." This was the Era of Honky Tonk Music and the recognition of female vocalists. Porterfield states that the poet-like lyrics about drinking and adultery along with the "western-swing rhythms" had people "honky tonkin'" everywhere. Major influences such as Hank Williams, Ernest Tubb, and Kitty Wells, and the availability to listen to them provided by new technology at the time were major contributors to what we know honky tonk to be. Readers may be interested in the 1946-1954 timeline in the chapter that maps out important events that happened during each year during the Honky Tonk Era.
7. Warren, Christine J. "Home Is Where the Armadillo Is." Honky Tonk Debutante: The History of Honky-tonk Music as I Care to Tell It. N.p.: Bottle Shock, 2014. 251-73. Print.
This specific chapter from Christine Warren's books talks about the different places where people went to enjoy not just Honky-Tonk music, but all kinds of music. The author places a stronger emphasis on many of the places throughout Austin and she brings light to why Austin became to music capitol of the world. Warren goes into detail about each place, especially the Armadillo World Headquarters. She discusses the people who ran these Honky-Tonks, including Eddie Wilson, Kenneth Threadgill. It is very clear that Austinites had "plenty of places to go Honky-tonking and have a good time" (Warren). In regards to our topic, this source has provided us with information pertaining to the live music aspect of our sub genre, Honky Tonk. In relation to other sources we have utilized, this one doesn't necessarily provide historical information about the origination of Honky Tonk music. However, it covers a very important feature of Honky- tonk music, the live music scene. We will use this source to express the part of Honky- tonk music that brought many people together.
8. Wolfe, Charles. Kitty Wells: The Queen of Country Music. 27729 Holste-Oldendorf: BearFamily, 1994. 2-9. Print.
In the book portion of the box set Kitty Wells: The Queen of Country Music, author Charles Wolfe maps out the life of Kitty Wells. He begins with the stories of her musical influences during her childhood years and includes the entire nine years of he successful career. Wolfe claims that Wells was responsible for opening classic honky tonk to "new perspectives" and for outlining the role of women in modern-day country music. The box set includes the book about Kitty Wells along with four CDs containing all of her songs. The classic Kitty Wells's CDs take listeners right back to the 1940s and 1950s, better known as the Era of Honky Tonk
---
Guiding Questions: 
Who was known as the "queen of country music" and what was her great impact on not only honky tonk music, but on country music as a whole? Also, what does her success tell us about country music? 
Why do people like honky tonk music's lyrics so much? How were those lyrics written? 
After listening to the songs from the playlist, can you distinguish honky tonk music from other country music? What makes honky tonk music unique?
---
Let us know what you think! Share it in the comments!