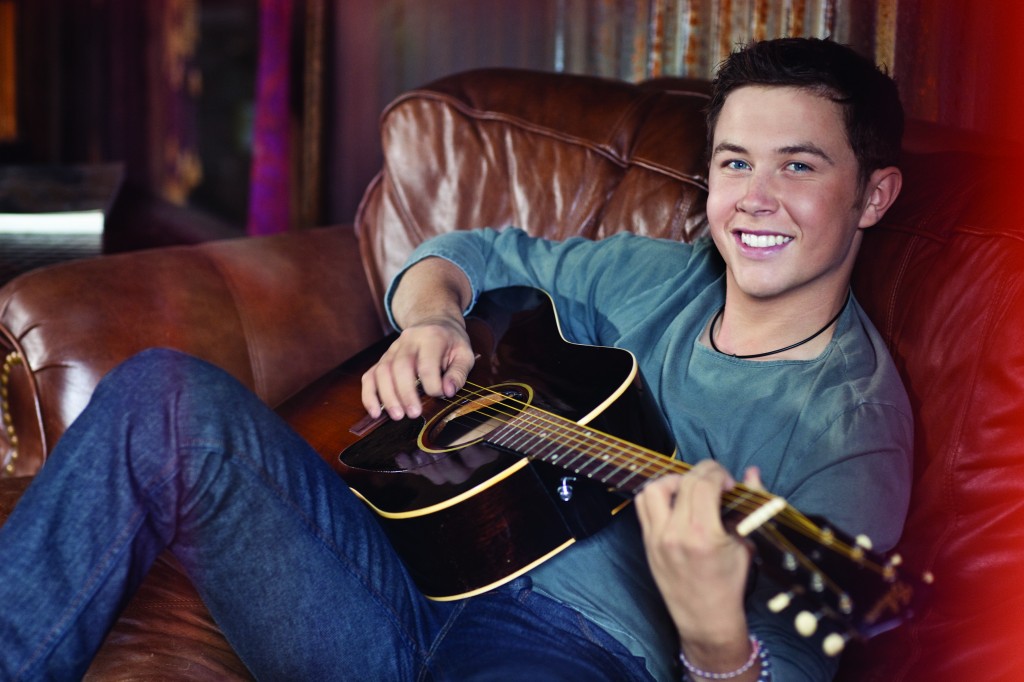 On October 9th Scotty McCreery turned 21 years old. Most of you may know him from American Idol where he won the tenth season. He was only seventeen years old then! That makes him the second youngest contestant to win American Idol. Now at twenty-one years of age he is currently on his See You Tonight Tour. On his actual birthday he was performing his show at the KMPS Presents: The Sunset Chevrolet 12-Man Jam in Seattle.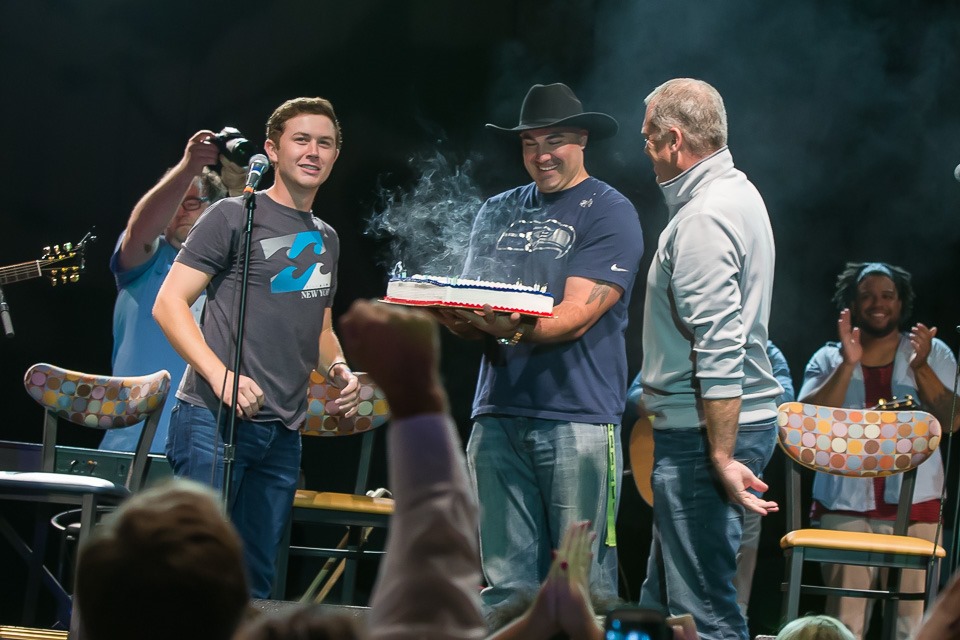 During his performance Scotty was surprised with a cake on stage with candles and all. Joe Tafoya and Norm Johnson, two retired Seattle Seahawks players were the ones who took it out on stage for Scotty to blow out all of his candles.
What did he wish for you might ask? As a National Goodwill Ambassador for the 12.14 Foundation, Scotty asked fans to help him celebrate his 21st birthday by making a donation to the 12.14 Foundation. (You too can fulfill Scotty's wish by making a donation like I did by clicking on the link in the previous sentence. Every dollar counts!) The non-profit organization plans to build a multipurpose performing arts and education center for the residents of Newtown, Connecticut, site of the tragic 2012 Sandy Hook Elementary shooting. What a selfless individual.
This must have been an amazing experience for the fans to witness this as well as be a part of the celebration for another monumental year in the life of a young country music star. This really builds a strong relationship with fans by sharing intimate moments like a birthday. The fans feel connected to Scotty on a personal level which just makes them even more loyal, supportive, and influential when it comes to supporting his 12.14 Foundation as well as his career.
McCreery will also hold a benefit concert for the organization on Thursday, December 4 at the Toyota Oakdale in Wallingford, Conn. Danielle Bradbery will be joining him as well for the special performance. I don't know about you, but every time I hear about celebrities really making a positive impact it warms to hear to know they are using there influence and status to better the world instead of take advantage of it.
This is not seen too often unfortunately. Who knows, maybe it's just the good ole country spirit that working in Scotty. The country boy spent his birthday with family and friends back home in North Carolina. He will then be returning to the See You Tonight Tour in Fayetteville, N.C., on Oct. 17.