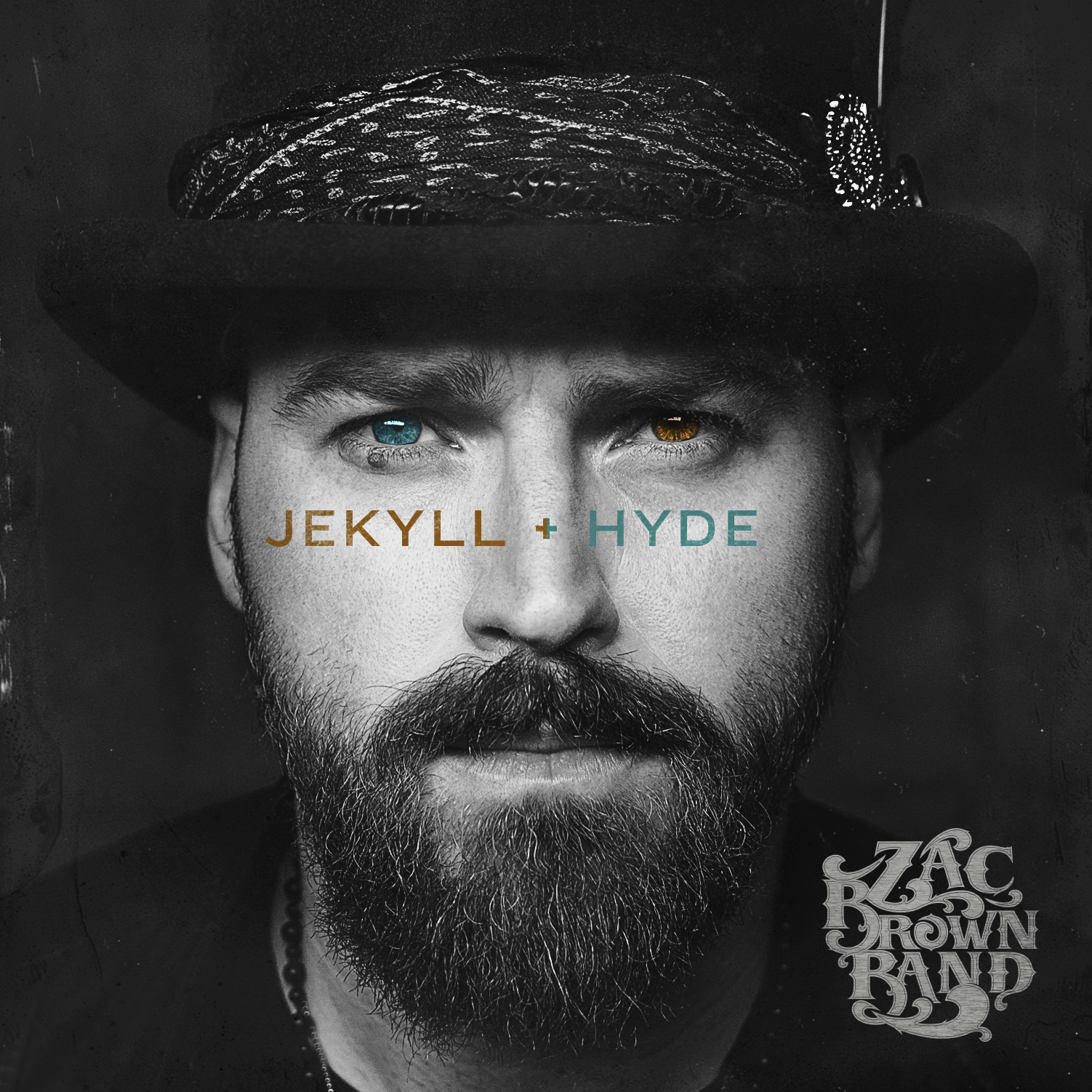 A few weeks ago Saturday Night Live had Zac Brown Band as their musical guest. I hadn't heard much from them lately, but I've been a fan ever since their album debut The Foundation. Their 2010 album You Get What You Give was another one of my favorites, and it sounded largely similar to the first one. I found out through their performance on SNL that they have a new album coming out called Jekyll + Hyde, scheduled for release in April. Since it had been a couple years since I'd seen ZBB perform I was expecting to see the signature Zac Brown beanie and to hear a couple bluegrass-influenced songs similar to "Chicken Fried" and "Whatever It Is". Boy was I to be surprised.
The first performance was actually more like Zac Brown Band of old, as the band played the first single from the album, "Homegrown", a country song about being proud of where you're from or something along those lines. But even though the song sounded like a typical ZBB song, the appearance of Brown was different, simply because he ditched his beanie for a top hat. In addition, it seems as though Brown is trying to convey a "cleaner" look, with well-groomed facial hair rather than his scraggly beard.
So it was obvious to me that Brown is trying to change his image, to what though I wasn't sure. Then the band was introduced for their second song, and instead of a feel-good song like "Knee Deep" or "Toes", the band played the second single from the new album called "Heavy is the Head". The song is absolutely nothing like the Zac Brown Band we're all used to, and my mind was blown. The song even features guitarist Chris Cornell from the rock band Soundgarden.
If you're like me after watching this video, you're thinking "Is that really Zac Brown Band?" I mean, that distorted bass line is nothing like we've ever heard from ZBB. This is a full-fledged heavy metal song. What's even wilder is Brown's "mad-hatter" top hat, complete with the feather.
I'm not sure what Brown's intentions are with this "personal rebrand", but it seems like he's ready to distance himself from the previous image of the band. It's worth noting that most of their songs on the upcoming album will be more along the lines of what we're used to, including the single "Dress Blues", which is softer and more like a country song. Still, I don't think they released "Heavy Is the Head" for no reason. To me, ZBB is trying to send a statement that they're more than a country band, they can be rock stars too.
Another interesting fact about this song is that it's the first Zac Brown Band song released to rock radio, rather than country. It's also the band's first entry on the Billboard Rock charts, debuting at number 37.
Even though I was shocked to discover the new sound/image of Zac Brown Band, I quickly learned that they have been a versatile band for a while. I found videos on YouTube dating back as far as 2009 featuring the band covering artists including Pink Floyd, Snoop Dogg, Rage Against the Machine, and Metallica, and they strangest part was that all of these covers were good. I never knew how talented the band really was, and although I prefer their original sound I would love to see them in concert.