After these past two weekends, I've heard the same question in almost every conversation, whether I was involved in the conversation or not.
"Did you see who performed at ACL this year?"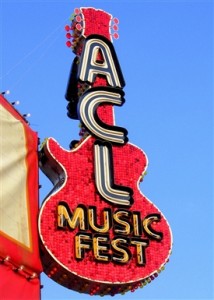 If you are from Austin or anywhere close to it, you almost undoubtedly know what people are referring to when referring to "ACL". It stands for Austin City Limits music festival and is one of the biggest events held in Austin all year. Before I started attending the University of Texas here in Austin, I never really knew much about it since I am from Fort Worth. Little did I know, how much fun it was and how big of an event it was for all music industries and artists.
This year I attended ACL for my first time and even though the price for a weekend wristband is ridiculous, it was well worth the price, even with the crowds and warm weather. I was very surprised at the variety of music genres present at the festival. What I didn't realize was that country artists were just as popular as the headliners were this year. The big names I saw on the list were Drake, The Weeknd, and Foo Fighters and while the crowds were massive for them, the crowds were big for everyone.
Some of the country artists who performed this year were Dwight Yoakem and Sturgill Simpson. Compared to previous years this years artists aren't as popular compared to some of the artists who have performed at ACL like George Strait, Reba McEntire, and Waylon Jennings. (Not that I was at any of these performances, since they were all before the year 2000.) I had heard of these two artists before but I didn't know the name of their songs but still enjoyed them a lot!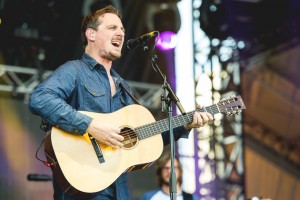 Sturgill Simpson was very entertaining and the crowd for him was just as big as many other artists at the show. As some bloggers and writers online noted, not many people were two-stepping to the music but it still turned out to be a popular show.
He showed his outlaw-ish charm and while his music doesn't deal with topics rated for PG audiences, I did see some younger audience members in attendance. I didn't realize that all ages came to ACL, especially for artists who didn't exactly sing about sunshine and rainbows.
While Simpson and Yoakam's performance might not be considered in the category of "Best Country Artist Performances at ACL History", they were both good in my opinion. Some of the performances that would fall under that category would be:
Willie Nelson 1974
Garth Brooks 1990
Hank Williams Jr. 1980
George Strait 1982
Waylon Jennings 1985
Merle Haggard 1978
These are a few that some people have put in their top 10 under that category and watching some of the performances online, I would have to say they were very good.
My first ACL experience was great including artists such as Drake, Echosmith, Twenty One Pilots, The Weeknd, Disclosure, Dwight Yoakam, Sturgill Simpson, and many more! I highly recommend attending the event next year if you haven't ever attended it before!