Most musical artists that actually have successful careers in the music industry focus solely on music and nothing else. This can be especially proven true for country artists due to not many artists being involved in other career jobs. Artists might find another similar job such as vocals coaches, backup roles in songs, or maybe judges for singing shows such as American Idol, but these other jobs almost all relate to the music industry.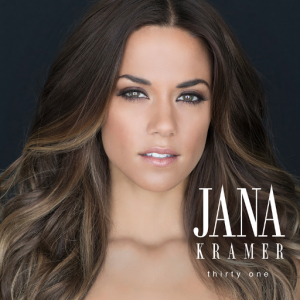 Jana Kramer finds herself separated in the category of starting in the career of acting and making herself relevant in the country music industry later on her life. Kramer started off in 2002 acting and appearing in small roles in hit TV shows such as All My Children, Grey's Anatomy, and CSI:NY. One of her first big breaks was when she earned a recurring role in the show Friday Night lights which was a big hit on NBC. While she earned gigs in a lot of big shows, most being small roles in only a few episodes, her biggest breakthrough in acting was when she earned a larger role in the show One Tree Hill on the channel CW.
Not only did this role in One Tree Hill bring her into the spotlight in the acting industry, it brought her into the spotlight for her singing career. As the character Alex Dupree, she was initially introduced to be a model for another characters fashion line but as the show progressed, Alex Dupree started pursuing a musical career. Kramer appeared in season 7 in the second episode and her last episode was the seance episode in season 9. She left the show to pursue her musical career which sprouted directly from this show.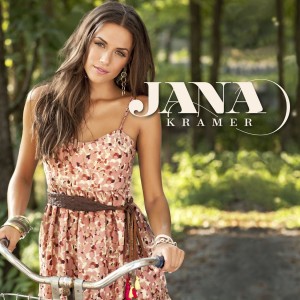 One of her first big songs was first premiered on One Tree Hill in February of 2011, which was named "I Won't Give Up" and hit number 75 on the Billboards hot 100 chart. This was the beginning of her musical career which was catapulted by the tv drama.
Another song of hers, which is my favorite, is "Whiskey." I heard about it from a friend who was a huge fan of the TV show, One Tree Hill, and I was in the car with her driving to get lunch one day and she played it and it instantly became one of my favorite songs (even though it is a girly song.) The melody and lyrics are so simple and catchy, I found myself wanting to listen to it over and over again. This was another song she premiered on One Tree Hill but it was later in April of  2011.
Jana Kramer's musical career has taken off since she started her gig on One Tree Hill. Her first album was released in 2012 and was called "Jana Kramer." Her next album was released on October 9th, of this year. While she isn't a household country name yet, she has been gaining popularity and I think she'll be a big name one day.