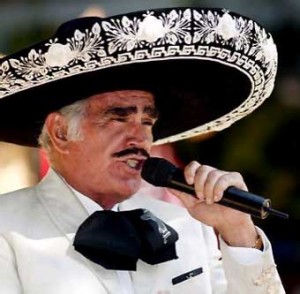 Coming from a smaller Mexican city 80 miles south of San Diego, my childhood consisted of minimal exposure to any form of country music. While it was possible to hear the iconic melodies of George Strait and Willie Nelson, they held no significance to me. While Mexico has it's traditional mariachi and ranchera music, of which I'm not too fond of, it seemed as if country music was no more than an American equivalent to said genres. Because of this preconception, it is safe to say I wasn't changing the radio station to the top 10 country countdown on a regular basis.
However, much of this changed when I first started going to school in the United States. I was shocked when I learned how prominent country music was within the college life, as I knew little to no people back home who enjoyed the "Mexican Country Equivalent." Suddenly I was being introduced to artists like Luke Bryan and Florida Georgia Line, which sounded very different compared to music I initially associated with country. Even still, I was far from a fan and preferred most other types of music.
One of the first true experiences I had that started to open me up came when I was traveling with the tennis team to Tulsa last fall for a tournament. I started talking to one of my teammates from Kansas when I noticed he was listening to "Remember When" by Alan Jackson, and had told him I wasn't a fan of country music. He couldn't believe it and started playing various songs from his country playlist, which included both the old school classics and more pop-oriented hits of today. I felt uncomfortable as it seemed like he knew every single word to the songs while it was just my first time hearing most of them.
While this didn't necessarily change my opinion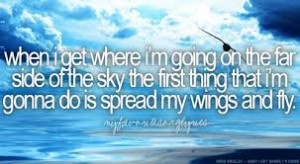 much on the subject, although I enjoyed a few of the songs played, it made me realize that it was hard to classify country music as all sounding the same with similar messages. It wasn't until I listened to the song "When I Get Where I'm Going" by Brad Paisley that I truly starting enjoying country music. Unlike many of the other messages preached by typical country songs about girls and trucks, I felt like this song was one of the few I could truly related to, coupled with the combination of the male and female voices singing, and became my favorite country music song to date.
Although I may not have been raised in the country environment, nor enjoy it near as much as some of my friends, I can now enjoy and appreciate country music far more than I ever have.