I understand that a lot of people have their own opinions, either good or bad, about how Taylor Swift officially went from country to pop as she just released the new album, 1989. For me personally, I have always loved Taylor Swift and will always love her because I think she's a real prodigy. Instead of talking about the more recent version of Taylor, I just wanted to remind everyone of how she used to be a big country star in her earlier career, and point out some great songs in her country albums. So here we go: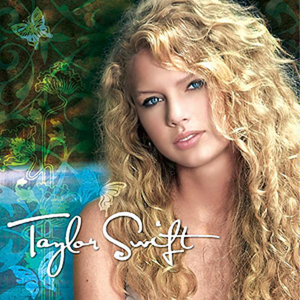 This was the cover of Taylor Swift's very first album, Taylor Swift. She had signed her first contract with Big Machine Records as a singer-songwriter when she was 14 years old. Taylor for sure made a big impression to country fans from the beginning, as she became the youngest person to single-handedly write and perform a number one song on the Hot Country Songs Chart. I was in high school when this album first came out and I remember every single girl at my school obsessing over Taylor Swift, and even some boys, reluctantly. Taylor was 16 years old at the time, and she was already writing narrative love songs about her own experiences. (Yes, because she's a genius and again, a real prodigy.) My favorite song on this album was "Teardrops on My Guitar." I liked the song a lot more in my high school days, and now I don't know how I feel about it. The lyrics are a bit cheesy, but I still like the melody, the guitar sound and her voice.
A few single albums were released right after, including Tim McGraw and Our Song. Both songs are true to the "country-ness" of Taylor Swift, since they have more country-sounding instruments and lyrics. (Listen to those songs and listen to her newer songs. They're completely different sounding.) Taylor toured all over the country in support of Taylor Swift, and the single albums kept the teenage girls fans excited while she prepared for her second album, Fearless.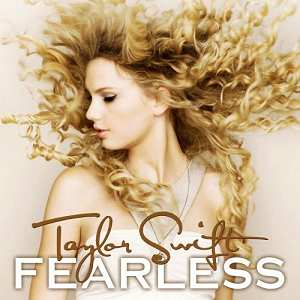 Just like the first album, Taylor continued to write at least a few of her songs by herself, with some help of others, to keep up with the title "country singer-songwriter." This album was a huge commercial success for Taylor, as it became the best-selling album of the year, and stayed number one on Billboard 200 for 11 weeks. 5 singles spawned from Fearless, and my favorites are, just like many others, "Love Story" and "You Belong With Me." I can still remember Taylor singing those songs on TV with her guitar and having a baby face.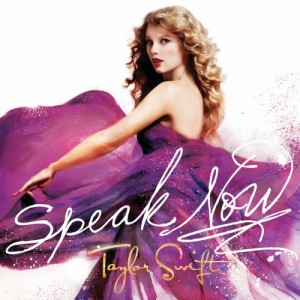 Speak Now was released in 2010, and this is the album where I think Taylor Swift started showing signs of being "Pop" instead of country. The instruments sound relatively modern, beats are faster, and she was rarely performing with a guitar and boots on anymore at this point. Some songs had definitely more country feels than others, depends on what the listeners would decide what defines "country." Her lyrics were still her narratives about boy-centric themes and breakups, but I felt that she was more of a grown up than a young teenage girl. It may have been because I was about to be out of high school myself, or because Taylor was then in her 20s and started talking about college boys. I don't really know. (If you want to know more about this album, click here.)
As she released her next album, Red, her fans admitted that she wasn't so country anymore, and I don't really see any true country songs on it, so we will skip it for now. Here is a list of songs (some of them were mentions above) that I selected in reminiscence of the old "country" Taylor Swift:
"Teardrops on My Guitar" – Taylor Swift
"Our Song" – Taylor Swift
"Fearless" – Taylor Swift
"You Belong with Me" – Taylor Swift
"Love Story" – Taylor Swift
"Speak Now" – Taylor Swift
"Mine" – Taylor Swift
"Back to December" – Taylor Swift
Even after Taylor went pop, her lyrics stayed pretty much the same as before, and she still writes her own songs. Hope everyone enjoyed reading this post and loves Taylor Swift as much as I do!