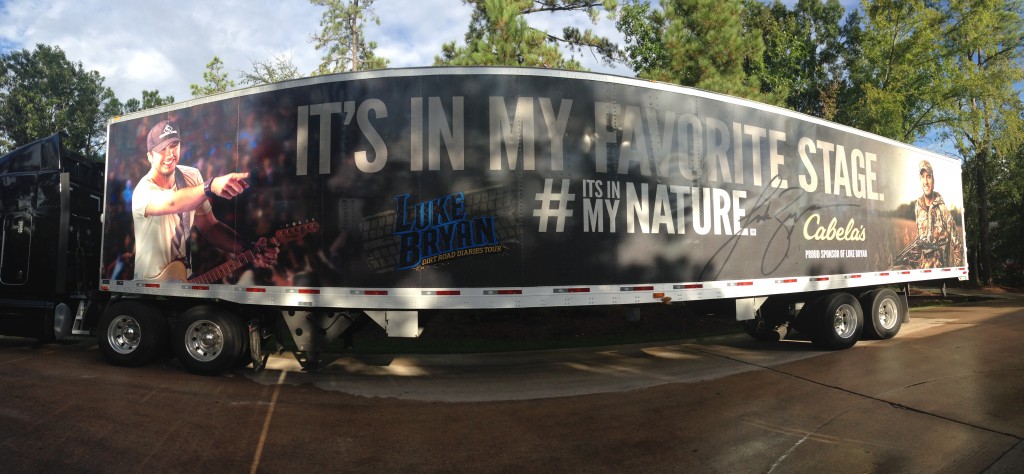 Music is a big part of life and people who know me know that I enjoy many genres but country music has not always been one of my favorites. While growing up I did hear a couple country songs here and there but it wasn't until a few years ago that I actually started to listen to it. Ever since, I have come to love the style of music and it's definitely one of my favorites now. There are so many different artists that I like now and would love to see live but I never bought tickets to see them, until just recently. I wanted to wait to see Luke Bryan first.
Luke Bryan was definitely the first country artist that I liked. I would look up videos on YouTube of his concerts and I would think to myself that it would be amazing to see him live. Unfortunately, he doesn't really come to Austin much so I hadn't had the chance to see him. A couple of months ago, I went on his page and saw that he would be in Texas this month and I knew I had to go. I bought tickets to the Houston concert last Friday and let me say, it was the best concert I have ever been too.
So ever since buying my ticket I was way too excited to go. I even asked for Friday off and spent the entire day in Houston. The drive there felt so long. I just wanted to be there already and for it to be 7p.m. so I could see him. Once the time came, I made my way to the venue, which was one of the nicest I've been to (the Cynthia Woods Mitchell Pavilion in The Woodlands) and I found a place in the lawn towards the back of the pavilion. Yes I had to sit farther back compared to others and the grassy area was muddy because it had rained there the past days and the day of the concert but I didn't care. I finally got the chance to go see Luke.
I was a bit nervous yet excited to be there. First of all, I was really looking forward to my first country concert. It would be a new experience for me. I had been listening to this great music for years now but I would finally get to hear it live. Now some people might think that country music is usually for Caucasian people but it was actually a diverse audience there. There were people of different ethnicities there all just to enjoy a night listening and singing country music. It made me happy to see so many different people there that all had one thing in common.
So first up was Cole Swindell and I enjoyed his performance. He definitely started the night well. Next came Lee Brice, one of my other favorite artists. He sang all my favorite songs by him like "Hard to Love", "I Drive Your Truck", and "I Don't Dance". But everyone couldn't wait for the next person to come on stage. The lights went out, we heard Luke come on stage and the audience went wild including myself.
The concert was great, more than great. I knew every single song Luke would sing and I didn't care if I did not have a great voice. I was singing my heart out. I loved how he sang his newer songs and also older ones, like "Do I" which is my favorite song by him. What I liked a lot was that everyone there were was singing and dancing to the songs that were sung and it was one of the best things that I have heard. It might sound like an exaggeration but to me it really was one of the best feelings ever. But out of all of the songs, there was one song that he sang that is very personal for me.
Once I heard him start singing "Country Girl", I knew that it would be the last song of the night so I made sure to enjoy the last few minutes. Everyone went crazy during that song and I did as well. By then my boots were muddy and even though I had just recently bought them, I didn't care if they got dirty. I felt like that was part of being there and the country life, which I grew up in. Then the concert ended and I was still in some sort of shock because I really couldn't believe that I had actually been to a Luke Bryan concert. I guess that's why I had post concert depression the next day.
http://www.vevo.com/watch/luke-bryan/drink-a-beer/USUV71302435
Out of all the concerts that I have been to, this one is definitely be the best I've gone to. Being with all those people there was amazing and I will never forget that night even though I was losing my voice. Now that I have been to a country concert, I plan on going to lots more and I have a feeling that they will all be great. Being in a class where we talk about country music will hopefully give me the chance to hear about concerts that other people have gone to. So if anyone would like to share his or her experience about a country concert, Luke Bryan or any other artist or band, I would love to hear about it. I need to start a list of other country concerts that I should attend.