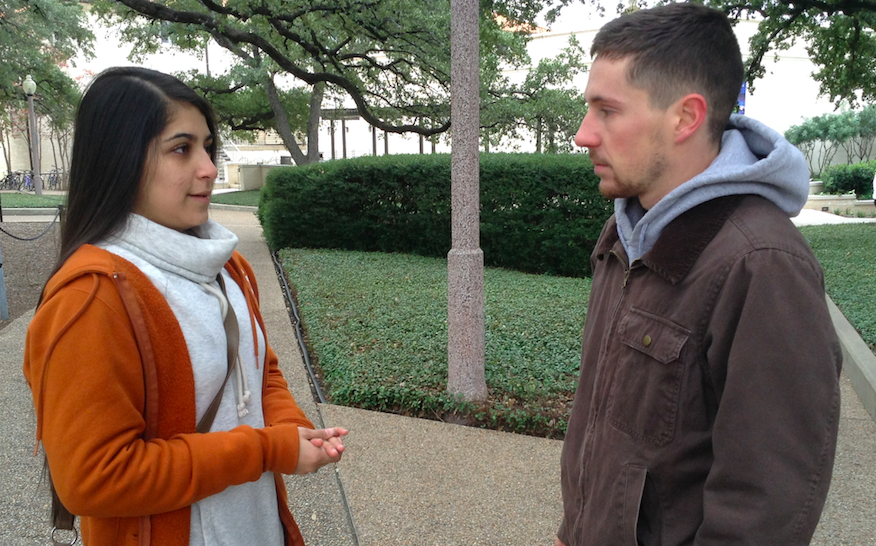 When I registered for the Rhetoric of Country Music class last spring, I figured that we would be listening to lots of music, reading lyrics, learning about the history, and watching videos to learn about the rhetoric of music. I never would have thought that we would have an assignment where we would have to make a music video to a country song. At first, I had no idea what I would do with my group, or what song we would choose, but I knew this would be an interesting and fun experience.
My group was made up of Jessica Jakobeit (JJ), Tori Horvath, and myself and we started looking for a song that we would like to make a video for. We could have chosen a song with a video already but we wanted to make one for a song that does not have a video already. That part was a bit complicated because there were a lot of songs that we liked but they already had a music videos. Eventually we started looking into Carrie Underwood songs and I mentioned one of the songs from her first album, Some Hearts. I had always liked her song "Starts With Goodbye" because I could relate to that song at one point in my life, so I thought that that song would be interesting to make a video for. We listened to the song as a group and started brainstorming ideas for it.
The next class day, we started to record the different scenes that we would have in our songs. Since we did not have a guy to play a role in the video, we got a friend of ours, Kyle Moore, to be a part of it. I thought he was a good choice to be in the video because he loves country music, maybe even more than some of us in the group. We had to record some scenes outside, well all of the scenes outside and it was not the best weather to be outside because it was so cold. It took us the entire class period to record and I even had to meet again with JJ after our dance class to finish up. After we had all the scenes we needed, we started to put the video together, which was my favorite part. We used the footage that we got and got to add some transitions and other details to it to try to show a story that the song was talking about. It was fun getting to play with different features on iMovie and it was just fun in general, mostly because we were laughing at ourselves. Well we would laugh at Kyle and JJ but it was in a friendly way and I think they did amazing acting. I believe it took us like 3 hours in total to finish the video but I think it came out pretty good for not having almost any experience in making videos.
This project is definitely one of my favorites ever and I am really proud of what we did. I hope everyone else in class had as much fun as we did and I would love to hear about your own experiences about making a video.