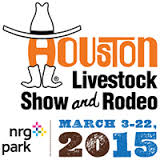 If you are from Houston, Texas and you say you have never been to the Houston Livestock Show and Rodeo, your fellow Houstonians pretty much look at you as if you are from another planet. Such a thing is almost unheard of.
Every year since I can remember, I have attended the Houston Livestock Show and Rodeo, with the exception of last year (my first year of college). Unfortunately, this year might be my second year without the rodeo. As a native Houstonian and fan of country music, this truly saddens me. With all that is currently going on in my life, I have learn to prioritize and come to accept the fact that there will always be next year.
Although the rodeo does not begin until March, the hype usually begins when the New Year rolls around. Everyone who is a usual Houston rodeo attendee knows that the lineup is released in mid-January, which causes a suspenseful beginning of the year. As soon as the lineup is released everyone is on the internet already planning out which rodeo concerts they are going to attend.
Every year, like my fellow Houstonians, I partake in this waiting game anxious to discover who will be performing at the rodeo this year. However, this year I did not even bother to participate and instead I slept in just as anyone who is oblivious to the release of the rodeo lineup would do . As much as I wanted to anxiously wait for the lineup to be released, I didn't want to be disappointed because of the fact that I won't have the time in my schedule to visit Houston in the month of March.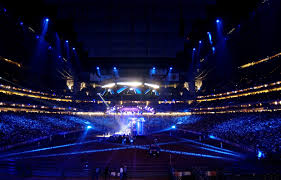 As much as I hate to admit it, I have slowly come to accept the fact that as I grow older the less time I will have for things of leisure such as attending the Houston Livestock Show and Rodeo. I highly encourage anyone who has never attended the Houston Rodeo to do so at some point in their life. If you are a fan of country music, mutton bustin', bull riding, and fried foods then the Houston Rodeo is definitely the place for you. Unfortunately tickets have already gone on sale for this year's shows and most shows are probably sold out, but there is always next year for you to be able to attend. I know there are many other cities who host their own annual rodeo, but I feel that the Houston Rodeo is one of the greatest events (I may be a bit biased) that occurs each year.