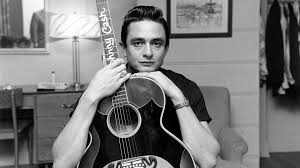 With this being my last blog post of the school year, I wondered what I would write about. After doing quite a bit of brainstorming and still coming up with nothing I decided to search the internet for a topic that might catch me by surprise. While searching, I came across a post that listed "The 10 Most Important People in Country Music." This was something that caught my attention because I feel that an argument can be made as to who the most influential or most important people in country music are.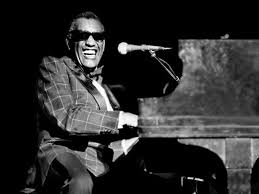 I remember at the beginning of this course Dusty gave us a list of several artists and bands and asked us to list the top ten people who we thought were most influential to the genre of country music. When we did this exercise I was actually pretty surprised to find out that artists such as Ray Charles, Stevie Wonder, and Aerosmith had such big influences on country music (according to CMT). There were also artists on the list who I would've guessed to be higher up and artists who, in my opinion, should've been a bit lower.
One of the things that the AXS article mentions which I agree with is the fact that the sound of country music has changed so much over the course of the years. Their inclusion of George Strait, Merle Haggard, and Johnny Cash as some of the greatest contributors to country music is also something that I can easily agree with. However, there are some artists who I question why they are considered the "most important" in country music.
The list of artists doesn't seem to have an order as to which artist is most and least important on their list. A short description is given about each artist and/or their music as to why they are considered to be important or to have made significant contributions to the genre. The artists noted for being the most important in country music include: Johnny Cash, Taylor Swift, Garth Brooks, Merle Haggard, The Judds, Dolly Parton, Luke Bryan, Faith Hill, George Strait, and last but not least Hank Williams.
While I'm not trying to be mean, I feel that Luke Bryan and Taylor Swift could easily have been replaced by someone who has been around longer and has made a bigger impact on country music such as Willie Nelson, Reba, or even Elvis. I actually found it rather amusing that the reason AXS provided for Luke Bryan's importance to country music was because of his "signature booty shake" and his ability to "make grown women swoon" with his song lyrics. This might just be my personal opinion but I think it should take more than booty shaking in order to make it onto a list of country's most important figures.
Feel free to let me know what you think of the list compiled by AXS. Who do you think should've been included in this list and who do you think should've been left off?
Bailey, Tiffany. "The 10 Most Important People in Country Music." AXS. 24 Mar. 2015. Web. 3 May 2015.