When I first heard that Toby Keith had come out with a new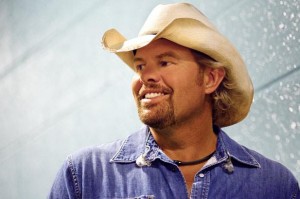 song in 2014 titled "Drunk Americans", I felt a little bit offended. Not ALL Americans are drunks. I thought he was placing a negative stereotype on the land of the free and home of the brave. I thought to myself that songs like this one are the reason that country music hasn't always been the world's favorite genre (even though it is my favorite). But as the song began to play and Toby began to sing, I immediately changed my view on the song. I almost felt a little bad for giving Toby such a hard time.
The song begins with this simple yet profound set of lines, "We ain't East / we ain't West. We ain't left / we ain't right. We ain't black / we ain't white." I instantly decided that this was a pretty cool song. The overall message Toby was trying to get across is that it doesn't matter whom you are or where you come from, we are all just drunk Americans.   Every single line in the song is intended to be comical and provoke an easy going state of mind, however, this brilliant song has an underlying message that anyone from around the world can relate to. Instead of this country song focusing on a specific group of people or a specific lifestyle, it focuses on a moral lesson that holds our country together. Toby says that it doesn't matter what color you are, how much money you have, what you look like, or where you come from. When you're in the bar, you're a friend. However, I consider the bar to resemble America, and getting drunk to be translated to living out the American dream.
Personally, I had a really strong connection to Toby's masterpiece the first time I listened to it, and even now I still enjoy the message. Each line makes a profound statement, but nothing can beat the end of the song. "In these neon lights / We're all stars we're all stripes / And we're all drunk Americans". I don't know about everyone else, but that ending really makes me LOVE my country and the people who make this country so great. This song, as well as many other country songs such as "Bleed Red" by Ronnie Dunn, really instills a strong sense of American pride in everyone who listens. Country music is not exclusive to a certain group of people or a certain state. Country music shows us how to be a proud American, and sometimes even a drunk American.