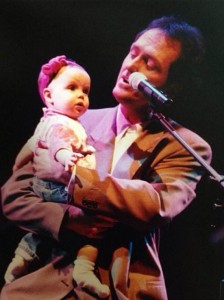 The entire semester I have learned so much about the country music world in class, yet I never realized how close I've been to the real country music world in my own dorm. My friend Lauren Gatlin (you might recognize her last name from the Gatlin Brothers) has grown up around the country music industry her entire life and often spends a casual weekend backstage in Nashville. She was kind enough to spend a little while chatting with me about her father, and even called him during our interview. Her father is Rudy Gatlin, one part of the famous three-part brother band, The Gatlin Brothers. They sing a three-part harmony where Rudy takes on the high harmony. One of the brothers, Steve, plays the base and the other two play the acoustic guitar.
The Gatlin Brothers were huge in the 1970s and 80s, and their music is considered by most to be classic country, but they create gospel music as well. Larry, Steve, and Rudy may be superstars to the average country music fan, but to my friend Lauren they are just family.
Just like any other normal person, these three brothers lived an average childhood in the small town of Abilene, Texas. They all started singing at a very young age as sort of a family hobby. Lauren's father, Rudy, went on to Texas Tech and it wasn't until after college that the brothers decided to officially form their band.
Together these brothers won a Grammy in 1976 for their hit song "Broken Lady", the same year they officially decided to join together as a band. You may recognize them from their other songs such as "All the Gold", "Houston", "Night-time Magic", and "I Don't Wanna Cry" just to name a few.
However, their success and passion for music hasn't stopped since. Just three years ago they won the Pioneer Award at the Academy of Country Music Awards. They are also members of the Grand Ole Opry. Rudy, now 62 years old, and his two brothers continue to create music to inspire others. Lauren revealed to me that they are actually working on another gospel album, because that is what they are most passionate about at this time. Lauren told me that her father Rudy and his brothers love reaching out to people on a spiritual level. They have been reassured several times of their positive influence by receiving letters of thanks from fans who turned their life around because of The Gatlin Brother's songs. Not only is Lauren's father successful and famous, he's also a great Christian man and father.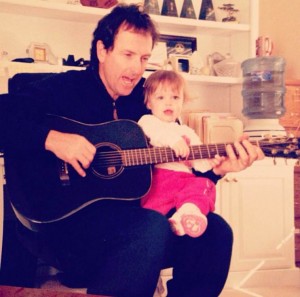 After hearing everything about the Gatlin Brothers from one of their own family members, I was blown away by how normal brothers could reach such high success through simple hard work and dedication. By this point in the conversation I was so fascinated by Lauren's normal experiences that would be an experience of a lifetime for me. She attended the most recent Academy of Country Music Awards that many of us watched and wrote about for the class. Lauren has met Hunter Hayes, Kenny Rogers, Taylor Swift, Martina McBride, Lady Antebellum, The Band Perry, Little Big Town, Lee Brice and many other famous country music performers.
Even though Lauren's father is friends with famous artists and is famous himself, he still maintains a normal family life in Dallas while his two brothers still live in Nashville. It just goes to show that famous artists are real people with real lives, and all they really want to do is create music and make others happy.