Gowns, tuxedos, the red carpet, and little golden men. Put them all together and what do you get? The 87th annual Academy Awards. This is the biggest night in Hollywood. You might be wondering "Yeah okay the Oscars are about movies…how does country music come into play?" Well, my friend, I have two words: Glen Campbell.
Campbell's song "I'm Not Gonna Miss You" was nominated for Best Original Song. The song, written by Campbell as well as Julian Raymond, was featured at the end of his documentary Glen Campbell: I'll Be Me. They took home a Grammy for the song just a few weeks ago.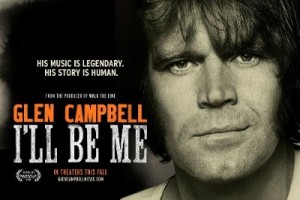 In 2011, the country-pop icon announced he had been diagnosed with Alzheimer's disease. He is now 78 and suffering through the late stages of the disease. The song was written as a love letter to his family. It details how he won't understand the pain they feel when his memory is lost to the disease. Raymond commented on the situation saying that Campbell unfortunately could not comprehend what the Oscar nomination meant because of this condition.
Due to his health circumstances, Campbell was unable to travel to the Academy Awards to perform his song. His family personally asked fellow country music artist Tim McGraw to perform the song in his place. McGraw and wife Faith Hill attended the awards last night, as well as Campbell's wife and daughter.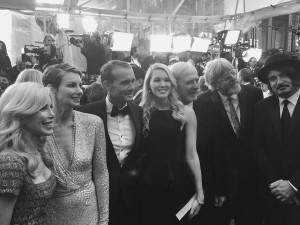 Seated on a stool set on center stage, McGraw gave a performance that definitely tugged at some heartstrings. With nothing to distract from solely listening to the lyrics, Campbell's song was absorbed by those who heard it. Anyone who has or knows someone with Alzheimer's or dementia can feel the heartbreak of the song. It is the person(s) the song is directed towards rather than the person singing the lyrics who is the one suffering emotional pain.
His song did not take home the Oscar, but I know his family took home something from the performance. It was a very heartfelt tribute to a great artist. I listened to Campbell himself perform the song and it is hauntingly beautiful. McGraw executed the performance with grace.
The music video for his song shows clips of Campbell through the years. With and without the disease, his love for his family shows through. "You're the last person I will love/You're the last face I will recall/And best of all, I'm not gonna miss you."