Note: This is an example of Blog Post 5.
Country music has been a huge influence on me as a person ever since I can remember. Everyone knows that I am passionate about the genre and constantly listen to it throughout each day. The genre has instilled beliefs and values into me that make me the man I am today, and I am thankful for that. I will even go as far as to say I would be a much different person if I had never adopted listening to country music. Although I have been around country music all my life, I still have a lot to learn from it. When I signed up for this class I expected to learn a lot about the genre, but wasn't sure specifically what it would be.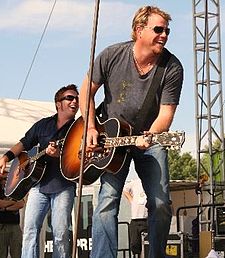 The first activity I completed this semester was to go see a live country show. I have been to so many country concerts in my life, and didn't think this one would be any different. The only thing I did differently at this concert was to be aware of how this environment influenced me at that particular moment. The concert I chose to attend was a Pat Green concert here in Austin at the Fiesta Gardens. The concert was smaller than a usual Pat Green concert, because he was playing for a student organization to help them raise money for charity. The concert was as anyone would expect. People dressed in jeans and cowboy hats, and of course beer and fried food were being sold. What this concert taught me was how important a good venue is for a concert. The Fiesta Gardens is an open-air venue surrounded by a large lawn, setting the perfect tone for country music. The barn like feel gets you excited to hear country music, and the food and drinks that are available also set a good tone. When picking concerts to go to I now research the venue beforehand to see if looks fitting, I would recommend doing this.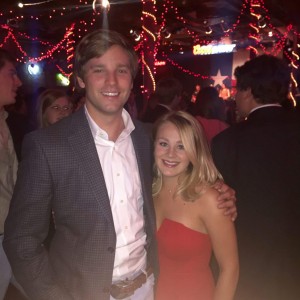 The second activity I completed was to go two stepping at a dancehall. I went to The Old Coupland Dancehall in Coupland, Texas. I went just last week, and there was a small country cover band playing. It is safe to say I have two left feet, and openly despise dancing. Despite that, I was forced onto the dance floor at the beginning of the night for what felt to be the longest three songs of my life. What this experience taught me was that you do not have to be listening to a big name singer to enjoy a dancehall. This cover band was a local Austin cover band that no one knows; yet I still had a great time. Now I am confident that I can go into a small dancehall on a random night when a local band is playing. After all I could have just as much fun doing that as I do seeing a famous artist.
Last Sunday I ended my semester activities by watching the Academy of Country Music Awards. The event was held in Las Vegas this year and hosted by Luke Bryan and Dierks Bentley. When I watched the awards I noticed how many people it takes to make an album or send a star on tour. During the acceptance speeches the artists often spoke of many names that I did not recognize that helped them earn the award. All the fans hear about is the stars, not about the producer who is working long hours to make sure the album is perfect. We also don't hear about band managers or the guys that are working behind the scenes at a concert. These people are just as important and need more recognition.
All in all I have learned more about country music this semester than I would have ever imagined. It is something I enjoy learning about, and am eager to learn more. I have now realized I have so much more to learn, its just a matter of opening my eyes and looking at the music and its surrounding in more depth. I am excited to continue my journey of learning about country music, and cant wait to see what else the genre has to offer me.