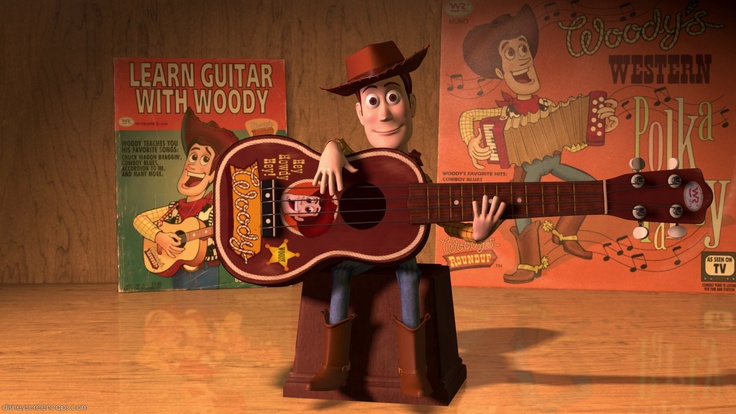 The only thing that could possibly rival country music for its domination of the market in manufactured sadness and nostalgia is, well, a Disney movie.
So I guess it makes sense that the Mouse House and country music would team up now and again to prey on our emotions and leave a trail of our glistening tears in their wake. Two recent Disney-country collaborations appear on a new album of Disney classics reinterpreted by popular contemporary singers.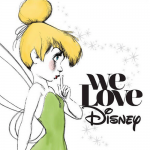 Called We Love Country, the collection includes two country songs. The first is "Let It Go," performed as a duet between Lucy Hale and the Rascal Flatts. Since Frozen is still fairly new and overrated, I didn't respond strongly to that one. The second country song is Kacey Musgraves's cover of "A Spoonful of Sugar" — a tune I strongly associate with my childhood. My mom and I watched Mary Poppins, like, daily, and I would stand on the staircase with an open umbrella and pretend I was flying.  Musgraves keeps it bouncy and light, but like vinegar and baking soda the steel guitar and my memories of that singing nanny are a mixture that yield a predictable response. I sobbed.
I started this post intending to share my ten favorite Disney-country collaborations. But since I'm running short on Kleenex, I'll just focus on the top five. They're ranked in order of the least to most likely to leave me in a puddle.
5. "Will the Sun Ever Shine Again" (2004)
Disney's cow movie, Home on the Range, is a disaster except for this heart-wrenching ballad by country rocker Bonnie Raitt. For many people (myself included), feeling nostalgic often involves longing for home and brighter days. But how does one go on when there's no way of knowing if the sun will shine again? The song is good and sad enough it almost makes me feel sympathy for that ditzy, selfish bovine with the voice of Roseanne.
4. The Robin Hood (1973) soundtrack
I'm not sure how the Disney execs came up with the idea of hiring Roger Miller to write the songs for their movie about a medieval English thief. Probably, they wanted him to bring the same zany fun to the film that he had brought to songs like "Dang Me" and "King of the Road" in the mid '60s. In fact, with the songs "Oo De Lally" and "Not in Nottingham" he gave the movie a soul and an emotional punch. "Oo De Lally" is as much an introduction to the characters of Robin Hood and Little John as it is a testament to their friendship.
3. "On the Front Porch" (1963)
If nostalgia had a voice it would sound like Burl Ives. Though he was a celebrated folk/country singer and an Oscar-winning actor, he is best known for voicing the character of Sam the Snowman on the classic Rudolph the Red-Nosed Reindeer TV special. In Disney's Summer Magic, he plays a wise country bumpkin, and in one of the film's best moments he gathers the other characters together to sing along on this ode to family, friends, and the simpler days gone by.
The song was written by Richard and Robert Sherman, who composed the songs for lots of the movies I obsessed over as a kid, including The Sword in the Stone (1963), Mary Poppins (1964), The Jungle Book (1967), Bedknobs and Broomsticks (1971), and The Many Adventures of Winnie the Pooh (1977).
2. You've Got a Friend in Me (1995)
Pretty much the whole point of Toy Story is to bring the tears of nostalgia into its viewer's eyes. Do you feel guilty even considering trashing a stuffed animal you haven't touched in ten years? Blame director John Lasseter. "Woody's Round-Up," performed by Riders in the Sky, appears in Toy Story 2 and is the franchise's most traditional country song, but the tune that brings these movies' fans to tears is "You've Got a Friend in Me." At the end of the first film, the song is performed as a duet between Randy Newman and alt.country singer Lyle Lovett. Like Woody and Buzz, they're an odd but perfect combination.
1. "Baby Mine" (1996)
This song from Dumbo is one of Disney's most enduring classics. In 1996, Allison Krauss covered it for the album The Best of Country Sing the Best of Disney, and though the single floundered on the charts it netted her a Grammy nomination.
Like Mary Poppins and Toy Story, Dumbo isn't just a movie I watched as a child — it's a movie about the experience of being a child. How better to remind viewers how it felt to be both scared and comforted as a child than through a lullaby? Krauss's version adds a bridge and a modern sound, and though the original brings me tears, it's the cover that makes me melt. I sing the song pretty regularly to my own son at bedtime, which means my emotional attachment — not to mention the puddles of tears — will only grow in the years to come
Nostalgia is a difficult topic to discuss with other people because we all have such different experiences. Do Disney movies give you the same feels that country music does? What Disney-country collaborations that I've left off the list do you remember and love? Share in the comments!