Note: This is an example of Blog Post 5.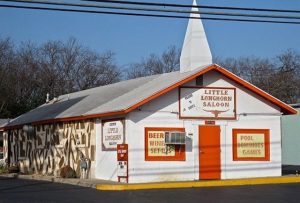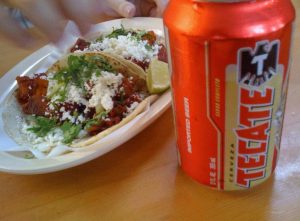 My friends and I occasionally go to The Little Longhorn Saloon on Sundays for Chicken Shit Bingo, and while that's a lot of fun, it sometimes becomes hard to watch the band and get your drink order because of the massive amount of tourists that flock there. Nevertheless, when a group of  friends I met at UT from New York and L.A. had friends in town and wanted to do something "Texan," I had to bring them to The Little Longhorn for "Tecate and Taco Tuesday." This event is perfect for any college student: $2 Tecate, Free Tacos, $1 Lonestar during happy hour, and free music. While the bar didn't feature one of their usual old school country bands, they had a blues band, Kevin & the Krawlers, who ended up being a lot of fun to listen to. When we were leaving, the girls from New York told me that they felt like Texas was like an entirely different country. I had done my job.
Another "country" experience I had this semester was watching The Last Waltz (1978) about a week ago. This is one of my Top 10 favorite movies of all time; I've probably seen it 50 times and for some reason I own two or three copies of it. It's a concert documentary about a band named "The Band" and their last concert before they broke up. The Band's music is a mix of American roots rock: bits of blues, rock and roll, and country all mixed together. It was directed by Martin Scorsese and features many musical guests such as Bob Dylan, Muddy Waters, Neil Young, Van Morrison, Dr. John, Emmylou Harris, and Eric Clapton among others. This movie was huge for me because it changed my sense of genre in music and I began to appreciate what blues, country, jazz, and rock and roll all have in common.
Lastly, I went to a festival at Cedar Park a couple weeks ago. The setup was a little strange: There was a large amphitheater which hosted some of the artists, while outside there was a dozen food trucks and an outdoor stage for the rest of the artists. I was there with my friends to see three of the artists: Dr. John, Leon Russell, and Asleep at the Wheel. Dr. John's music is a weird mix of New Orleans voodoo culture with rock and roll and R&B (he is featured in The Last Waltz as a guest). Leon Russell started out as a studio musician and worked alongside Glen Campbell before going solo and making his own rock and roll mixed with a gospel style performance.
Asleep at the Wheel is probably the most country band that was at this show. They've been active in various lineups since the 1970's and have won 9 Grammys. They mainly play Western Swing and Texas Country and commonly feature electric guitar, drums, bass, piano, multiple fiddles, horns, and mandolin. I think they're a great band to go see live because its great dance music, they're all incredibly good musicians, and it's a good look into the past at what Texas country music used to be. They have nostalgic value to me because my parents always played their records when I was growing up. I've been able to see them quite a few times while living in Austin and they were nice enough to talk to my friends and I after the last few shows of theirs that we've gone to. They'll be playing April 23rd for Austin's Earth Day Festival as well as a couple shows at Gruene Hall in mid-May.