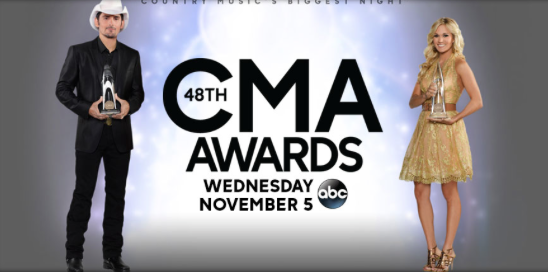 Well, its that time of the year again! The biggest night in country music is coming up next week, the CMA awards. It airs next Wednesday on Nov 5th at 7 PM, I sure hope anybody who's enrolled in this class watches to see who takes home what awards this year and with Carrie Underwood and Brad Paisley as the hosts, its sure to be a fun, musical night. Since I love country music so much I'm going to breakdown the nominations in a couple different categories and make my picks, hopefully as accurately as possible! Now I will point out that along with my own opinion I did do some research to decide my choices so let's see how many I can get right this year!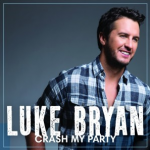 Album of the Year: I believe Luke Bryan's Crash My Party will take the prize this year. This album sold over 2 million copies and won Billboard Music Award's Country Album of the year title earlier this year. I feel like we've seen Luke Bryan only grow since 2009 when he released his first big single "Do I". Crash My Party released six singles all of which were widely successful.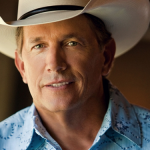 Entertainer of the Year: KING GEORGE! What more do I have to say? Honestly I believe it would be a complete injustice if Strait didn't win this award this year. For his "Cowboy Rides Away Tour" he pulled out all the stops bringing in tons of different artists for his farewell tour to enhance the fan experience. He HAS TO and WILL win. It's also worth noting that he took this category in this years ACM awards also.
New Artist of the Year: This one is going completely off whom my favorite is and it's a toss up between Cole Swindell and Thomas Rhett. I think Rhett may have the edge over Swindell because Swindell has just recently gotten hot with 3 singles released; where as Rhett has been around a little longer and has released 5 in the last 3 years and his "It Goes like This" and "Get Me Some of That" were really hot in 2013. Although, I personally like Cole Swindell's voice the best!
Song of the Year: I believe "I Don't Dance" by Lee Brice will take the cake on this one. This song sold 1,028,000 copies in the US. This song pulled the emotions of all the country listening women in America when we found out Brice wrote it for his then fiancé to be performed during their first dance. This song hit the tops of the Billboard country charts and had a lot of radio airplay (still does). But I must mention that this song is in good competitive company with "I Hold On", "Follow Your Arrow" and "Automatic" in the mix!
Vocal Duo of the Year: Anybody who thinks anyone besides Florida Georgia Line will win this award must be out of his or her mind! Of the nominees, if I could put money on FGL winning (don't worry I cant really, NCAA rules) I would put it all on them. Last year they won this exact award from CMA and they for sure did not disappoint us with their music since! (They also won top duo in this years ACM awards in April) "This is How We Roll" and "Dirt" have been their most popular singles this year, both becoming at least platinum certified singles.
So what do you think? What and who will be remembered at this year's CMA awards?