I have been exposed to a lot country music in my time growing up Texas, but something that strikes me is the fact that a lot of people these days don't seem to listen to as much Texas country music as one might think, especially those that live here. I have only recently been immersed into the Texas Country music scene and over the past 2 or 3 years its has grown on me like wildfire. For me at least Texas country has the flare and rhythm that Nashville and big time artists are missing.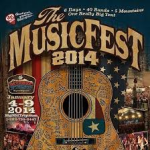 Last year I went to Music Fest in Steamboat, Colorado. Don't ask me why there is a giant Texas country music festival in Colorado. There just is. And it's a ton of fun. But I digress, while at Music Fest I saw many performers from Turnpike Troubadours, Cody Johnson, Randy Rogers, Cory Morrow, Jack Ingram, Roger Creager, Kevin Fowler, etc. and I couldn't believe that I hadn't heard these people before. They were all so good and I found myself no being able to get enough. There was something about the voices, the messages, and the fiddle that captivated me.
I learned that I loved the Red Dirt sound with the over-powering fiddle and the drunken lively audience that made Texas country so much more fun to listen to and dance to, among other things. I realize that not everyone likes a good ho down but I just couldn't see how people wouldn't like this music or at least appreciate it. The Texas country music scene has slipped back under the radar from its glory days in the 70's with Willie and Weylon and perhaps many of the artists prefer it that way. Willie and Weylon were known as outlaws for a reason.
I suppose that could be a factor as many Texas country artists consider themselves outlaws refusing to conform to the industry standard that Nashville has set. I understand this and trust me, it makes the whole experience a lot more fun for those of you looking for a good time and a rowdy crowd.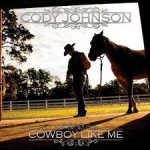 A few artists I recommend for those of you wanting to dip your toes into Texas country check out Cody Johnson who's hit single "Me and My Kind" is at the top of the Texas charts and Kevin Fowler who's "100% Texan" and "Beer, Bait, and Ammo" are classic. Also, check out the Josh Abbott Band who gained some national attention for their single "Oh, Tonight".
I realize that a lot people do, in fact, listen to Texas country music, but I want to get the word out that Texas country is more than just music its a life style, a story, a wild ride, but more importantly a good time.