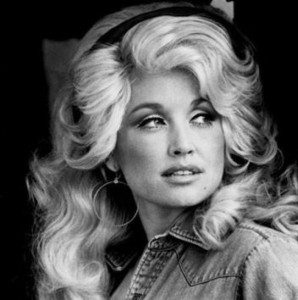 Two weekends ago I was astounded to find that an old friend had stopped in town for Halloween and so we met up for lunch on Sunday afternoon. We somehow started talking about country music and I told her about my Rhetoric of Country Music class and she told me she wished she was in our class. And we continued to talk about country music and what we like, who we like, and why like it. As I listened to her I got lost in her pretty blue eyes and wondered what it would be like for a girl like her to be country music artist. I know this all sounds a little stupid but i thought more and more of what it might be like in a day of the life of a female country music artist. I feel as though i reached a few conclusions.
Women have traditionally been excluded from country music because the music industry in general up until the 1970's was a boys club. But with the emergence of women like Tammy Wynette, Loretta Lynn, and Dolly Parton women gained some momentum in the country music scene. They defined the role of women in country music at the time but there was certainly much progress to be made. Another influential female country music artist was Sammi Smith, who was a part of the Outlaw country movement in the 70's. These women opened a door into the world of the country music industry that couldn't have been opened without very strong personalities and a very carefully crafted deliveries.
Today you see female artists such as the Dixie Chicks, Alison Krauss, Carrie Underwood, Miranda Lambert, etc. They all seem to draw from the inspirational careers of the women mentioned above. Women have come a very long way in the music industry in general but specifically there is much more credit given to the prominent women of country music. There is a loud voice within country music and she's fighting for even more say. The demographic that country music serves is a traditional group but a shift is coming as women gain more say in every facet of our lives.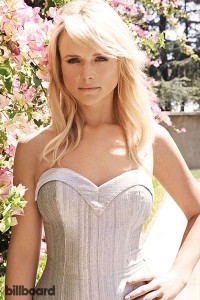 Furthermore, female country singers seem to have very strong voices. Carrie Underwood, Kimberly Perry of The Band Perry, Hillary Scott of Lady Antebellum, and Miranda Lambert are all great examples of women that have some very powerful voices present both in and outside of the recording studio. Popular among some of these female artists are songs centered around anger and frustration and they let that be known in their music. The popular phrase "Hell hath no fury like a woman's scorn" rings true in the voices of these prominent women.
They are a force to be reckoned with in the future and the men of the country music industry will have to step aside as women gain a more prominent role in the country music industry. I will observe with interest and and an open mindedness to see how the women of country music will prevail.