There's a new twist on country music in television. Early on, country music was represented by shows that centered on showcasing country musicians like The Porter Wagoner Show and The Johnny Cash Show. Many years and changes later, the television world has created a  new show based on the insider world of country music. Although completely fictional, the show does manage to stay relevant to today's perception of country with guest appearances and original songs.
Nashville , which aired on ABC in early 2012, gives viewers a glimpse inside the glitz and glamour of being in the country music industry.The show centers around two female country vocalists , played by Connie Britton and Hayden Panettierre, vying for the title "Queen" of country music. Callie Khouri created the show not only for the storylines and drama, but mostly to showcase country music in a new way. In one interview, she even states how the show revolves around the music.
The music on this show is really incredible. Most of the songs are original specifically made for the show. Almost all of the actors sing their parts, including Connie and Hayden. Songs off the show have been so popular they even make albums of all the songs for a specific season. You can even buy the songs on iTunes right after an episode airs. I think what makes these songs so great is the variation and style each one has. From catchy to somber, there is a song for your every mood. Although they've showcased over 30 songs now, my favorite is "Fade Into You" sung by Clare Bowen and Sam Palladio on the show. Their voices harmonize really well and I love the instrumentation.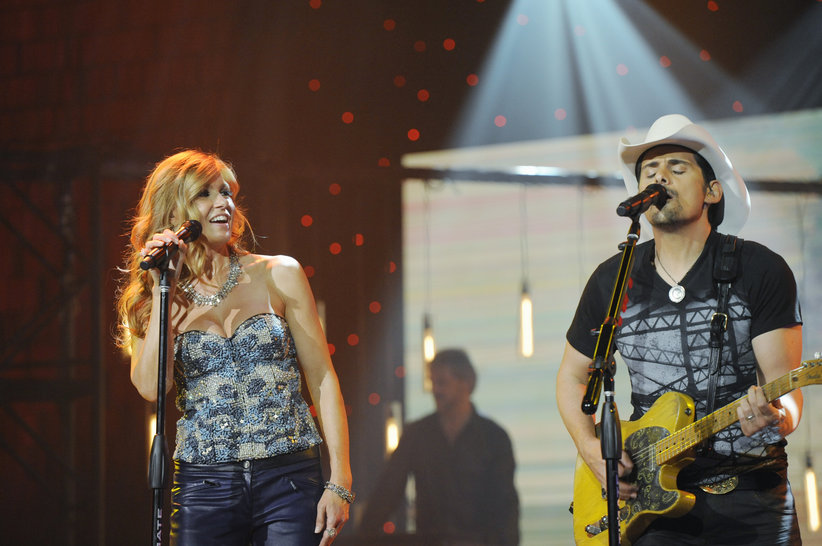 Though there are always the critics and skeptics of authenticity, especially when it comes to music, it seems like the country world has embraced Nashville with open arms.  Country artists like Kellie Pickler and crossover Kelly Clarkson have even appeared on the show. However, the most notable guest appearance was country superstar Brad Paisley, who even performed alongside actress Connie Britton on the show.
I have been with the show since the beginning. Yes, there have been moments when I find myself questioning my judgment and wondering why I'm still watching, but something always pulls me back in. Nashville really helped me get a better feel for country music. If you ever find yourself with a free night or possibly dying of boredom, which I know is not possible in college, I suggest watching an episode of Nashville. Who knows, you may have just found your new guilty pleasure.