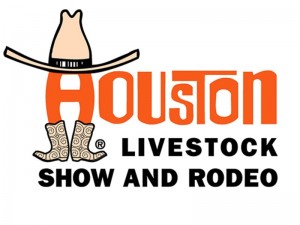 Throughout my life, I never really had a preference of what kind of music I listened to. I mostly listened to pop music, but that's really only because that's what was on the radio every time I got in the car. On a Sunday afternoon in March of 2013, I was driving around, when I got a call from my friend. She told me that she had gotten two free tickets to the George Strait concert at the Houston Livestock Show and Rodeo, and wanted to know if I wanted to go with her. I, of course, was in shock. This was THE concert that everyone wanted to go to that year.
It was the king of country music in his final show at the rodeo, and I was given an opportunity to go, for free. People paid hundreds of dollars for their tickets, and I was going for free. I didn't really know what to expect as I entered Reliant Stadium that evening for the concert. I had never really been into country music, but I think that's because I lived in Ohio for most of my childhood and it really isn't popular at all there. When George Strait entered onto the stage riding a horse, I knew I was in for a wild ride.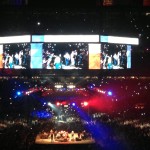 He played his set, with everyone going crazy every time he came to a popular song such as "Amarillo by Morning" or "How 'bout them Cowgirls." As the concert drew to a close and Strait left the stadium, my friend and I started to do the same. Luckily we hadn't gotten too far when he turned around and came right back out on to the stage for what would be his first of two encore performances. At this point we were completely star struck; I had never experienced anything like that show. It was the most reserved of the shows I have seen at the rodeo, however it was also the most powerful. He didn't try and amplify his performance with flashy lights and sound effects; all he needed was his horse and his guitar to make this one of the greatest performances I will ever see in my life.
Although I wasn't the biggest fan before, I can now say that country music is definitely my music of choice. I never really thought I would stray from the comfort of pop music, what I knew and loved, but George Strait showed me what real music is like that night, and I now know that country music is really the only music for me.