One of the first words that come to mind when I hear "spring break" is road trip. Everyone leaves Austin and road trips somewhere, whether it be to Panama City, Gulf Shores, or just going back home. After making my way through the numerous midterms thrown my way, I made the choice of my spring break road trip to be driving the hour and a half trip home. As I drove home, switching between country radio stations the whole way, I realized that two songs in particular were played more than others. Not only were these two songs played a lot, but they also shared a very specific word in common: homegrown. I am talking about the songs "Homegrown Honey," by Darius Rucker, and "Homegrown," by Zac Brown Band.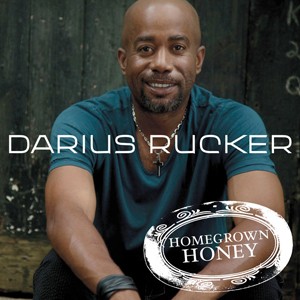 Darius Rucker's "Homegrown Honey" was released in August 2014 as the first single from his upcoming fifth studio album. The album, Southern Style, will be released on March 31, 2015. Rucker wrote the song with Charles Kelley of Lady Antebellum and Nathan Chapman. It is about a country fish out of water that is turning heads. On the other hand, Zac Brown Band's "Homegrown" was released on January 12, 2015. It is the first single from the band's fourth studio album, Jekyll + Hyde, set for release later in 2015. They sing about a man satisfied with the life he has rather than what it could be.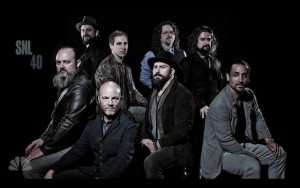 After noticing that these two were only released five months apart and how their titles very closely resembled each other, I began to notice that they both depict being "homegrown" as a positive trait for one to possess. They both talk about someone's roots, in particularly southern roots, as a wonderful characteristic. While Rucker describes being "homegrown" as wearing boots and downing whiskey, Zac Brown Band describes a more simplistic "homegrown" as having a piece of land in the countryside. Both use southern stereotypes found throughout any country song today.
However, Darius Rucker and Zac Brown Band are not the first and only ones to write about being homegrown, or having southern roots. Other recordings from the country music genre include songs such as Jason Aldean's "She's Country," and Miranda Lambert's song, written for a series of Ram Truck ads, "Roots and Wings." Both really hook onto the word "roots." Aldean and Lambert describe the stereotypical southern symbols just as Rucker and Zac Brown Band. Aldean uses symbols such as cowboy boots and down home roots, while Lambert uses guitar strings and calluses to represent her father's roots and mother's wings.
Why is country music so fascinated with being "homegrown" or having "down home roots"? Do they sing these songs for their typical listeners, who are from more rural backgrounds? Or is it just a topic they know will sell?