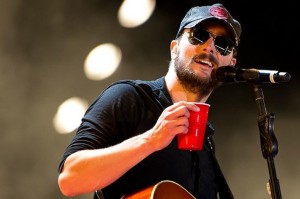 As someone whose family is in the alcohol business, I have no problem with the free advertisement that country music gives to drinking, but has it become a problem? With songs ranging from Dierks Bentley's "Drunk on a Plane" to Kip Moore's "Beer Money" and Roger Creager's "The Everclear Song," it is clear that alcohol remains a common theme in modern country music. However, songs that used to be about sitting around having a casual beer with friends have now arguably turned into songs that "promote" drinking to get drunk and binge drinking.
Many believe this common and previously unquestioned theme in country music has recently become a cause of concern. In the past several years, there have been an increase in alcohol related arrests and deaths at popular country artists performances. With the rise of what many have termed "bro-country," songs about partying, drinking and girls, Rolling Stone has noticed a significant trend in the charts that some believe may be leading to unruliness. Of Billboard's Top 100 Hot Country Songs of 2014, 69 of the songs had references to drinking with at least 12 of those having some sort of alcohol reference in the title.
Another cause for concern is that with the increase in young country fans, thanks to artist like Taylor Swift, country fans attending concerts are getting younger. Country used to cater to a middle-age crowd, but it is now beginning to target a much younger crowd that wants upbeat, fast-paced, rock-charged songs they can blast through speakers at a pre-game or tailgate. Many feel the surge of young concert goers combined with the growth of pre-concert tailgating have lead to an increase of underage drinking cases at concerts.
With alcohol related incidents increasing and the age of the average country concert goer decreasing, some worry that the music might be the source of the issue. So, what is the real problem? The actual music or the fans?
I don't think the music is the issue. While many of the lyrics in current country songs, such as in Little Big Town's song "Day Drinking," do portray drinking as an easy way to feel good and have some fun, it is ultimately the fans who are taking the lyrics to heart and abusing alcohol. Drinking is not new to country music, and the songs are simply supposed to be a source of enjoyment—not dictate your life choices.
I love going to a tailgate or pre-game and listening to country music, which inevitably means listening to quite a few songs about alcohol. While I do love listening to these songs at a tailgate, changing the genre of music would not change how much I drink. That decision is internally motivated. When I listen to country songs while on a road trip home, I am not tempted to start drinking in the car.
Ultimately what has happened is that country artist are beginning to cater to a younger demographic. That younger demographic already has a habit of binge drinking in general regardless of their musical preference. Consequently whether it be at a rave, a rap concert, or even a country concert, young audience members are watching their friends and peers drink and inevitably follow their example. It is not the music it is the fans.