Country music has recently seen the rising of a new star whose history differs from most other artists. This artist did not grow up thinking that they would top the country music charts, but instead aspired to play college football (which he accomplished, by the way). This artist is Sam Hunt, and he is taking country music by storm.
Hunt's first album came out in October of last year, but the singles from that album are still topping the charts. Hunt's song "Take Your Time" is currently number one on the US Country charts.
Although he defines himself as a country artist, listeners of country music are criticizing Hunt for not being country enough. His sound has some rap and hip-hop influences with the way that he talks throughout parts of the song, but he is fusing those elements with country music, expanding his, as well as country music's, ever-growing fan base.  His "look" does not necessarily fit in with the country music mold, either. Instead of the cowboy hat and boots, Hunt usually dons a baseball cap and t-shirts, aligning him even more so with the hip-hop genre. To learn more about the blending of country music and hip-hop, visit the Country Music Project's Hick Hop page.
However, many times change is a good thing. The blending of the genres here is great for country music because it transitions listeners to explore the genre.  With the added exposure of country music, the genre will by all accounts grow in popularity.  While I think Hunt is pushing those boundaries a bit too far for the traditional genre's taste, his doing so will be positive for country music as a whole. Being a steady stream of artistry while maintaining a balance of traditional and modern sounds is important when taking on the country music scene. Sam Hunt may be a bit blunt in his attempts to mash up the genres to create great music, but he is in fact creating great music.
Hunt is not new on the scene to making hit songs, though. He helped write hits for country music icons like Kenny Chesney with his song "Come Over," and Keith Urban with "Cop Car." He also assisted in writing Billy Currington's "We Are Tonight." With Hunt's vast talent in songwriting, his ability to connect with audiences, and of course his voice, it is no surprise he is an all-star on the charts.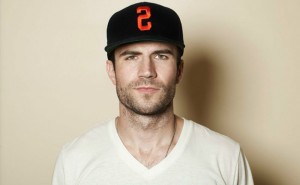 Sam Hunt has made a name for himself in the country music world. Whether he will continue to follow along that fine line between country and hip-hop, or veer in one direction or the other will be interesting to see. I would like to see him experiment in all directions, in the hopes of finding a comfortable place for him to create music, no matter what genre that may be under. I'm looking forward to seeing what else he has stashed in his pockets and ball cap, but am also thrilled at the way he made waves in the country music scene.  Everything needs to be shaken up from time to time, and Sam Hunt did that by showing his talent, all the while bringing people together to listen to good music.