When I think of outlaws I think of the gunslingin', trash-talkin', do-no-gooders who ruled the old west in the 1800s. Little did I know until this past week that outlaw refers to a certain genre of country. An outlaw, according to dictionary.com, is some one who is a rebel or a non-conformist. Waylon Jennings and Willie Nelson characterize the true meaning of an outlaw in country music. Their collaborative song "Mamas, Don't Let Your Babies Grow Up to Be Cowboys" pokes fun at the definition of a classic cowboy saying, "They'll never stay home and they're always alone. Even with someone they love." The song continues to define the classic cowboy when ironically Jennings and Nelson epitomize the opposite of such. The country music outlaw does not allow record producers and popular culture to define the meaning of a cowboy and country music. They are the free spirits and trailblazers of country music that set the pace for the rest of the pack.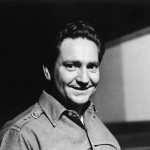 Willie Nelson (pictured on the left) was tired of the clean cut style the Nashville culture encouraged him to pursue, so he moved to Austin, grew his hair out, and wore a bandana—a tangible sign that he was fed up with the mainstream definition of country. Waylon Jennings also grew weary of the controlling Nashville labels that told him he could not play his guitar in recording sessions and that he must dress a certain way. Both of these men had enough…and they did something about it.
The outlaw movement reigned in the 70s, but what about outlaws today? Can we still find them roaming the charts of country music like those that went before them? Has the definition of outlaw evolved so much today that there is no such thing as a true outlaw like Nelson or Jennings? Luke Bryan makes it clear to everyone that he, indeed, is NOT an outlaw due to the fact that he does not "do cocaine and run around". Thanks for the clarification, Luke! Bryan's laughably skewed definition of outlaw proves the idea that outlaw is a term loosely thrown about in the country music world today, giving us reason to doubt anyone could truly hold that title anymore.
Although it is highly contested, many would argue that Eric Church is a modern day outlaw. He began his career as an outlaw by getting kicked off the Rascal Flatts tour for refusing to follow directions and outplaying the rest of the band. Church also stays true to his own music and writes many of his own songs–unlike many mainstreamers who work very closely with the record labels, resulting in generic, crowd-pleasing hits.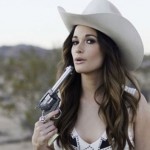 What about Kacey Musgraves? She is quickly gaining a presence in country music with many awards, nominations and top of the chart hits. She clearly earns the title of outlaw with the unique and controversial topics she explores in her songs. In her chart topping hit "Follow Your Arrow", Kacey unveils the truth that no matter what you do in life people will criticize you so "you might as well just do whatever you want." It is this kind of mentality that influences Kacey's music career, earning her the outlaw title.
So there it is.  Being an outlaw does not mean you have to fly under the radar or even be a pioneer of country music's past.  It means embracing your true identity regardless of what others may think. Although true outlaws are difficult to come by today, they exist and they are thriving.