Seven-time Grammy winner Carrie Underwood isn't bowing out anytime soon. The country music queen and former American Idol winner is the most successful Idol finalist of all-time. Actually, Carrie Underwood is one of the most successful artists of all-time, period. It is hard to believe that it has been ten years since her outstanding powerhouse career took off. She has been a one-of-a-kind influence on country music, leaving a certain impact that not even Taylor Swift could. As an avid long-time fan, nothing makes me happier than to hear that Carrie Underwood isn't slowing down.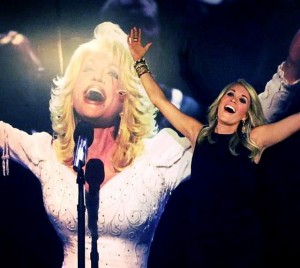 Carrie's unbelievable vocals and numerous record-breaking albums and singles have been groundbreaking in the country music industry and beyond. She has been one of the first female country singers to maintain such a tremendously successful career because she appeals to even to people who normally don't like female country singers. She is an influence and an inspiration to artists of all ages and of different genres. Underwood remains dedicated to continued success. At only 32, she already has a Greatest Hits album that chronicles her numerous chart-topping singles.
Carrie welcomed her first child in late February 2015, and the new mom has no plans to slow down anytime soon. Her fifth album, titled Storyteller will be released in October. Many people have the assumption, and not without precedence, that country female singers almost disappear and lose momentum once they begin a family. Carrie Underwood is indicating that she is planning on doing anything but.
The first single off of the new album "Smoke Break", is already a major success. Many notable critics have been raving about the lyrics, Underwood's vocals, and the sound of the song in general. Carrie Underwood is fantastic at sticking with what works, exploring trends, but never straying too far away from the type of sound that has made her successful and that country music embraces.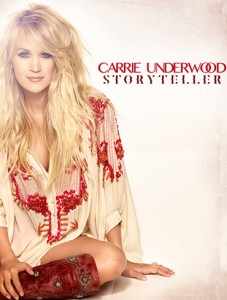 Carrie has been very vocal about the sound of Storyteller, and "Smoke Break" gives a good indication of what is yet to come when the full album is released. She is striving to release a more "laidback" album compared to Blow Away, which was released in 2013. Senior year of high school I got to see her Blown Away Tour, and it was one of the best, most entertaining and well-done tours I have ever seen. Fans of Carrie's early albums will certainly be happy with the more relaxed tunes. At the same time, Underwood continues to explore with country rock as she has on previous albums to great approval.
Besides the outstanding vocals and sound, "Smoke Break" skyrocketed to the top of the charts because of the message and reliability of the lyrics to everyday Americans. The same message has also created some controversy, with a group people upset because they feel Carrie Underwood is somehow promoting smoking. Many critics and reporters have defended the song and its message. Smoke Break is a "filler for any vice" someone might have when they need to get away, and just take a break. In fact, many outlets have praised this latest single as an exceptional "Blue Collar Anthem".
One of the last seasons of American Idol I watched was when Carrie Underwood won. As a lover of country music and a big fan of Carrie, I have followed her career since my middle school days. I can still remember my dad taking me to get her album Carnival Ride. I am constantly shocked by how good she is and how much better she continues to get as time goes on, even when it seems impossible. Her good friend, collaborator, and country superstar in his own right, Brad Paisley sums it up best when told TIME Magazine, "not only has she earned her place, she's also raised the bar: she's a prolific songwriter, a trendsetter."