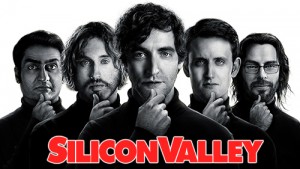 As a college student, one of the biggest choices I've had to make was where to work after I graduate.  Last year, I was lucky enough to land an internship with a technology company in Silicon Valley, California and get a taste of work life.  I was excited to be in the heart of technological innovation, but I didn't realize was how different the community would be.
The first time it really hit me that Silicon Valley is very different from my home state of Texas was at a company party.  The party was "country" themed and I was extremely excited to two-step the night away.  Once I got to the party, I realized that this "country" themed party was not what I expected at all.  People were wearing comical combinations of plaid and animal print, the barbecue had pineapples in it, the cornbread was dry, and nobody sang when the band played "Sweet Home Alabama".  My coworkers, most of whom were from Asia, California, or the North-Eastern United States, asked me if that was what Texas is actually like. I couldn't say no fast enough.
One thing that really stuck with me was that nobody seemed to have even recognized any of the country music, not even the pop-country artists like Carrie Underwood or Lady Antebellum.  In fact, many of the Americans seemed to actively avoid country music.  To them, country music is associated with ultra-conservative hillbillies who spend their days drinking beer and cleaning guns which is definitely not the type of person a liberal California techie can identify with.  My other coworkers, who hailed from Korea, Japan, India and China, had never even been exposed to country music before.  Even after showing them some of my favorite country songs, they weren't keen to start listening to country music because the songs weren't relatable for them.  There are almost no Asian country artists and many of the subjects of country music like big trucks, football, small towns, and American patriotism did not resonate with them.
After the party I was feeling very homesick. How could I live and work in a place where so few people share the love of the music I've grown up with?  Eventually I came to realize that there were many people from different cultures at my workplace who also wanted to share their own favorite music.  Even though nobody else could name a George Strait song, we were all able to bond over our universal love for music and appreciation for each other's cultures.