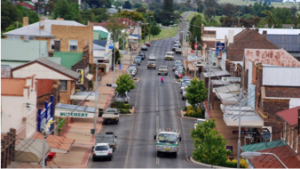 Peanut butter is to jelly, as country music is to drinking. That's true in my family at least. I come from a rather large family that were all born and bred in a small town outside of Waco, Texas. As far back as I can remember, country music had always been apart of my life. I don't think I really had a choice! My grandparents, affectionately known as "mamaw" and "papaw", were diehard fans of artists such as; George Jones, Patsy Cline, Johnny Cash, and Loretta Lynn. I would always be introduced to a new artist from back in the day, when I went to visit them.
What came first…the chicken or the egg?
When I reached my teenage years, 16-17, I began to notice a pattern in my family. No matter what time of the day it was, when country was played…drinking would commence! I really don't know which would happen first, if my family would be listening to country music one night and just get the urge to drink, or if they were already drinking and country was just the appropriate choice for background music.
One thing I do remember for certain is, you would always know if my mamaw and papaw were drunk if you pulled up to their house and "Hello Darlin'" by Conway Twitty was blaring out the front door. I would always find them slow dancing in kitchen while, drunkenly singing to one another. (Everyone's grandparents acted like right?) The great thing is, that while my parents were married my sisters would catch them dancing in the kitchen at our house to "This Woman and this Man" by Clay Walker. (My momma's favorite song)! It's great to see how not just how country music is intergenerational but also how the traditions are passed down as well.
 Country by the grace of God!
Coming to college I have the amazing opportunity to make friends with students from all over the world, and a lot of the ones I do life with had a completely different upbringing than I did, so their appreciation for country music isn't there, so I don't listen to it as much I did growing up. But there is nothing like the feeling I get when I turn on the radio and hear "Boot Scootin' Boogie" by Brooks and Dunn or "How bout them Cowgirls" by George Strait.
It's almost like comfort food; whenever life is hectic listening to the music takes me back to the simpler days of my childhood. Because it was so heavily ingrained in my upbringing there are a plethora of songs that are connected with certain memories and feelings of being with family. Country music is therapy to me. Country music is home!
Family Playlist:
There were always staple songs that were played when my family got together and though I don't necessarily have a "favorite" these are the top five songs on my "most played" playlist on my phone and I would like to share them with you…
1). "Family Tradition" by Hank Williams Jr.
2). "Deeper Than the Holler" by Randy Travis
3). "Fishin' in the Dark" by Nitty Gritty Dirt Band
4). "Friends in Low Places" by Garth Brooks
5). "Grandpa (Tell Me 'Bout the Good Ole Days)" by The Judds