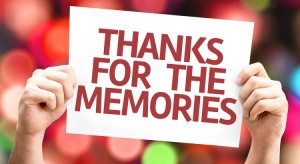 Before enrolling in Rhetoric 309K, I thought I knew country music. I had grown up listening to it, I had an AMAZING playlist on my iTunes, and I even knew the lyrics to nearly all of Randy Travis' songs, and I'm not a fan of today's country radio. So I believed myself to be an expert… until second question into class when we were asked, "What makes a song 'country'?" It was really hard for me to come up with an answer other than, "you just know when it's not!" I had a great time learning about the origins and evolution of country music, and what factors go into making a song popular at the time, but I had the most fun getting to explore the extent of country music influences around Austin!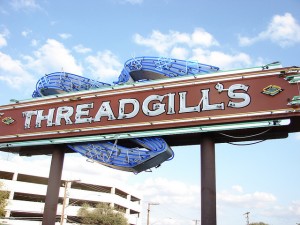 First stop: Threadgill's!!
I had always wanted to try Threadgill's since freshmen year, when a professor suggested it to me when I told him I was a total Foodie! For some reason I never had gotten around to doing it until I found out it was the list of things to do for this class. And I'm so glad I had a reason to go, because it is some of the best southern-style, home cooking you can eat (other than your grandma's house of course!). A group of friends and I went after church for their Sunday Brunch Buffet and while we were enjoying our food we also got to appreciate live bluegrass gospel music from a local band. It was delectable food served in a brilliant atmosphere, filled with country music memorabilia. I have already been there five times this semester! (This may be a slight problem, but it's too good to pass up!) I suggest you give it a shot if you haven't visited already.
Read all about it!
Usually I'm one of those girls who just reads a magazine while waiting in the checkout line, but I decided to go ahead an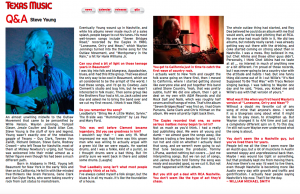 d subscribe to a one-year digital subscription of "Texas Music" for this class. I actually enjoy the magazine, because it highlights musical artists and bands from Texas only and also covers different musical events in the state. I didn't know Texas had so much hidden talent. I actually starting YouTubing (yes that's a verb!) some of the artists that were featured and now I can say I'm a fan to some. It's an entertaining magazine that covers all genres of music, so it's really nice to just pick up and find out what's happening in the Texas music world. I'm cheap though, so once this year is up I will be unsubscribing. (It's still a great magazine though!)
A night out… actually several nights out!
This class has given me an excuse to go out dancing almost every other weekend. I was able to take some of friends who had never been before and guess what… My other blog post, "We're Going Boot Scootin'," was actually a great guide for them. (These things really do help!) Broken Spoke was the go-to place for us on Friday nights. Even though it was an older crowd, we still had a lot of fun and it was just nice to have a night of carefree dancing to some of the greatest country hits. I had the honor, and yes I will say honor, to dance with the best two-stepper I have ever seen. HE was so smooth I literally didn't have to put much effort into anything, he spun me so much I was confused. It was  so much fun!
Thanks for the Memories!
While exploring Austin's country scene I was pleasantly surprised to find the rich history that this city holds. It was nice to have the opportunity to experience a lot of the atmosphere's I wouldn't have normally went to on my own . Now, I just have to binge watch "Nashville" on Netflix, and life will be complete! I'm thankful  for the opportunities to made this semester oh so memorable.