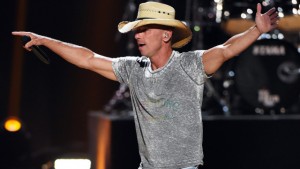 Without a doubt, Kenny Chesney has transcended the generic success of many country music artists, propelling himself to superstardom. However, the most surprising characteristic of his career is the longevity as well as popularity with new and younger audiences. Unlike many of his contemporaries, such as Toby Keith or George Strait, Chesney shows no sign of slowing down. Having been to one of his concerts, I know first hand the kind of energy and interaction he continues to bring, not leaning on his previous fame for popularity, but instead ensuring the audience has a good time. However, this is nothing new for Chesney, as this can-do attitude was shown even at the beginning of his career.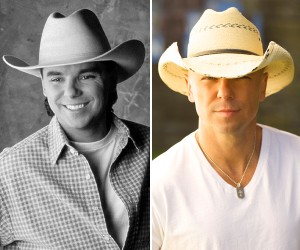 After spending years performing in the country bars and clubs of Nashville in the early 90s, the Knoxville native finally caught his break when he auditioned for music executive Troy Tomlinson. Commenting on his talent and lyrics, Tomlinson was the first to catch onto his personal drive, stating in an interview, "more than anything there was a kind of this 'I-will-do-it' look in his eyes – I was really drawn in by the fact that he was so set on being successful in this business." It was because of this enthusiasm that Chesney landed his first record deal in 1994 for his album "In My Wildest Dreams," exactly two decades before his most recent album "The Great Revival" in 2014.
However, Kenny Chesney's continued relevance is not only attributed to his strong work ethic and success-oriented mindset, he is one of the few country artists from the 90s that has continued to change his sound to match the constantly evolving genre itself. For example, while both "She's Got It All" (1997) and "Somewhere With You" (2010) topped the country charts in their respective years, it's clear to see the differences in styles between the two. The former displays the typical twangy tones of old school country while the latter employs a faster pace tempo, incorporating electric guitar riffs and strong chorus' to tie the song together, a style that is far more popular with the contemporary country music crowd.
One of the more distinctive characteristics of Chesney is the frequency of his tours and album releases. Since 2001 alone, he has released a staggering 12 albums and has gone on over 14 tours with the hottest stars of today, such as Miranda Lambert, the Zac Brown Band, Eli Young Band, and Eric Church. Suffice to say, I doubt there were many critics who believed that the 1998 Country Music Awards New Male Vocalist of the Year would continue to put up successful album after album up, continuing to win awards even up to 2015, with claiming his third Country Music Awards Crystal Milestone Award from the same organization. Overall, it makes me glad to see how an artist so devoted to the craft continues to please the fans and master his art from his discovery in the early 90s to continuing to pump out number 1 hits to this day.